Officers Board Members
Officers and Board Members for 2021
President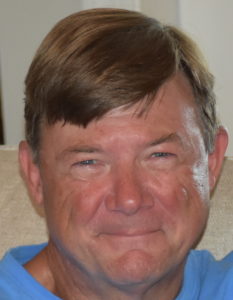 John Setzer
Phone (366)-817-8373
I am honored to have been asked by the Nominating Committee to run for the office of President of the OD Shag Club.
I am currently serving as Vice President of the ODSC after having served 2 years as a Board Member. I have served as Co-Chair of the Golf Cart Fundraising Committee for 2019 and 2020. I am currently a Co-Chair for the Parade Committee for 2020 as well.
After retiring from CVS/Caremark Pharmacy with over 30 years of service I moved to North Myrtle Beach with my wife Lori Setzer in 2015. While living in Lewisville, NC, I was an active member of the Greater Triad Shag Club from 2008 – 2016 helping with the Ways and Means Committee and attending the ASCS meeting in Jacksonville, FL in 2012. I also served on the Board 2012 – 2013. I joined the ODSC in 2014 and have been active in helping sell ODSC merchandise and golf cart tickets during SOS and other events. Along with my wife, I have been a member of the ODSC Dance Team since 2016 where we have enjoyed showcasing the dance to others. I also helped build the SOS Parade float and participated in the dance troupe for the parade since 2016.
Before retiring, I had the privilege of holding numerous leadership roles in pharmacy:
Active in local, state and national professional associations
Founding member of the Northwest Pharmacist Association 1985 – present

Held offices of Treasurer 1988 and President 1991

Convention Chair for NC Pharmacist Association 1991
UNC Pharmacy Alumni Board Member 1996 -2001

Served as President Elect 1999, President 2000, Past President 2001

Member of The UNC Pharmacy Foundation 2000 – 2005
Preceptor for UNC and Campbell Schools of Pharmacy
Our love of the music and dance brought us here. My wife and I regularly dance and love to help others as they begin shagging. I would love to continue my support of the club as your President. Your vote would be greatly appreciated.
Vice President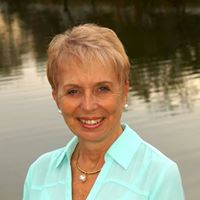 Donna Williams
Phone (843)-877-9445
I am Donna Williams and I am running for the office of Vice President of the OD Shag Club. My husband Burnie and I live in Waterfall in Little River. Only 7 minutes from the dance clubs which gets us to our passion "dancing" in 8 minutes. I am a SC Realtor who loves and sells the North end of the Strand. We moved to this area full time in 2011 originally from Virginia by way of Ft Myers Florida. Having met on the internet about dancing, our first date was dancing and the rest is history. We have both been dancers for our 70+ years. It is such an awesome lifestyle with some of the worlds most beautiful people. We feel so fortunate to have been able to make this our forever home.
I was in a leadership and instructor role for the Social Security Administration for 27 years. Prior to that I ran a business office and admissions office for a neuropsychiatric hospital and a sub-acute medical facility which was connected to the University of Virginia Hospital. I began my working career in the banking business.
We were members of the OD Shag Club for several years while living in Florida but have been full time members since moving here completely 9 years ago. I served as Secretary of the club for 2 years and after serving as many as allowed, I am currently a member of the Board of Directors. We are also currently Co-chairs of the Parade committee and have participated in float building and every parade as either dancers, golf cart riders or float participants. We are 3+ year members of the Demo dance team and enjoy promoting the dance and teaching for conventions, nursing homes, schools and other civic venues. I have also participated in Clean Sweep, helped with Ways and Means to sell our merchandise, food serving at our great events and worked with the Golf tournament and I am a sponsor of our Web site and do promotional advertising in the SOS paper 4 times a year for many years. You will find us dancing at Fat Harold's with our dance friends most every Wednesday and Friday nights where we not only enjoy our friends but importantly are Ambassadors, to all we meet, of this wonderful club and this amazing life style we are so fortunate to be a part of.
Please give me your vote for Vice President and allow me to continue to help meet the needs of the club and its members and to add to my ability to promote the club, preserve the dance and this most wonderful lifestyle.
Tresurer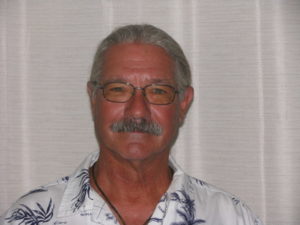 Rick Kosko
Phone (410)-422-2574
I'm Rick Kosko. Some of you may know me as Pony Tail Rick.
I worked for the Maryland State Fire Marshal's Office as a Fire Investigator and retired after 20 years. I'm a Life Member of the Aberdeen Fire Department with over 40 years of service. During those years I served on the Board of Directors as Treasurer for 20 consecutive years.
After retirement my wife Nancy and I built our house in Carolina Forest and moved to Myrtle Beach in 2012. A few years ago we became familiar with the North Myrtle Beach area and Shag scene. We started taking lessons to learn the dance and joined the ODSC in 2018, where we continue to learn from Sonny and Tina.
We enjoy participating in the Club functions and meeting the members. I'm looking forward to serving the club.
Secretary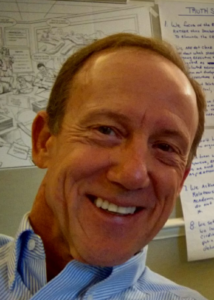 Charlie Pangburn
Phone (859)-630-1100
My name is Charlie Pangburn, and I am requesting your support for my election as Secretary. My wife, Connie, and I joined the OD Shag Club shortly after moving here two and a half years ago. For us, two of the main attractions of this area were shag dancing and the great people we met in North Myrtle Beach. We started coming to SOS in 2010 and never missed a Fall Migration or Spring Safari. Prior to moving here, we were active in the Cincinnati Bop Club, where we both served on the Board/Steering Committee for several years.
I recently retired as the senior vice president & general counsel of a health system in Cincinnati. Prior to that position, I served as associate general counsel of a university and as a partner in two law firms. I am also a retired Marine with 30 years of active and reserve service, including a combat tour in Iraq in 2004.
Volunteer positions I have held include Chairman of the Board of the Northern Kentucky Chamber of Commerce, Commissioner and Vice Chairman of the Northern Kentucky Convention & Visitors Bureau, Chairman of the Northern Kentucky Consensus Committee and member of the Board of Directors of both the Tri-County Economic Development Corporation and The Point/ARC of Northern Kentucky, Inc.
I look forward to getting to know many of you better, making new friends and supporting a great club.
Board Member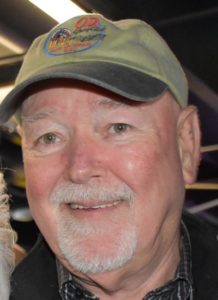 Wayne Baldwin
Phone (336)-460-0890
First off, let me say it has been a privilege and honor to have attended the Board meetings and see how they operate and do what is best for the OD Shag Club. I wish more people would take this opportunity to come and see how much time and energy it takes to do what is needed by this Board. They are a great group of people and I would consider it an honor to be elected to this Board for the next term.
I was also on the Board for the Greater Triad Shag Club for 4 years, Vice President for 1 year and President for 1 year. Loved my time serving, being with great people and making sure our Shag is here many years after we are gone. (Met my wife Anita there). For the last 2 years, I have served as Co-Chair of our Ways and Means committee and have also helped on other committees. It is something I look forward to every day and love to serve.
I am a graduate of Walter Williams High School in Burlington, NC and Western Carolina University in Cullowhee NC. I also attended the Philadelphia School of Textile and Science for some advance courses in different materials for Belk Department Stores.
My background has been in 2 fields:
My first 20 plus years was with Belk Department Stores. I started as an Assistant Buyer and during my 20 plus years rose to be the General Merchandise Manager for 11 stores. All of the sales, expenses, hiring and training buyers, above all the PROFIT of each of these stores was my responsibility. I love my time working with some of the greatest people in the retail industry.
My next 26 years was with another company called Vesture. It was a small company out of Asheboro, NC. During a football game at Asheboro High School where my son played, a friend of mine was setting on something called "Lava Buns", a heated seat cushion. I fell in love with this product and even put it in some of my stores. It sold great. I went to the owners of the company, 2 young men who had great minds for inventing products, but no knowledge of how to sell the products. They hired me as their National Sales Manager and I took the company from $483,000 to over $22 Million in less than 5 years. I then became the Executive VP for Sales and Marketing and retired 2 years ago after 26 great years and moved full time to a wonderful place called North Myrtle Beach. We have been coming here over 19 years and love it. I have traveled to over 23 countries and 48 states (Not North Dakota or Alaska). Loved every minute of it then, but hate to travel now.
This experience will help me greatly if elected to the OD Board.
I hope you will consider me.
Thanks for your time.
Board Member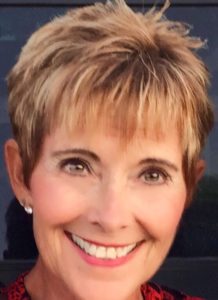 Linda Campbell
Phone 803-528-0774
My name is Linda Benfield Campbell. I currently reside in Longs, SC after relocating here from Columbia SC in 2010. I am originally from Statesville, NC and have been employed with Aflac as a Sales Associate for over 20 years. While working with Aflac, I have held several positions including: State Training Coordinator for NC, SC, and Florida, District Sales Coordinator in NC, SC, and Florida and Training Manager at Aflac's World-Wide Headquarters in Columbus, Ga.
I began shag dancing with my Twin Sister, Brenda, in Statesville, NC in 1996. While in Statesville I was a member of several shag clubs, and I held numerous positions within the Statesville Shag Club including Secretary, Vice President. I also chaired the Entertainment/Decorating and Ways and Means committees. In September of 2001, I won the Rookies Revenge Contest during SOS with Larry Davis.
I have been a member of the OD Shag club for over 10 years. I have held several positions with the OD Shag Club and am currently the Advertising Chair. In 2018 I was the Club President, 2017 Vice- President. In 2015 I was elected to the 2016 Executive Board. I was the Entertainment/Decorating Co-Chair for 2 years (2011-2012), Co- Chaired the Vacation Giveaway Fundraiser 2013 and Chaired the 2014 Golf Cart Fundraiser. In 2012, Lou Martino and I founded the ODSC Dance Demo Team that has grown to over 20 members. We demonstrate the shag to nursing homes/assisted living homes in the community, conventions, weddings and just about anywhere we can showcase the dance. Since being a member, I have volunteered for many of the events of The ODSC including participating in parades, golf tournaments, ways and means, and serving at the Brunches and our parties, etc.
I do love to dance but more importantly I love to promote and preserve the dance. I dance at least 2 nights a week at Fat Harold's (at least PRE-COVID). During this time, I am either dancing or enjoy talking about my love for the dance, by getting others involved in the dance and our ODSC club.
As a board member, I ask for your support. I wish to continue to strive to better our club by being your "voice" and listening to you as a membership and dedicate my time and my support in making sure that we are one club that is community minded, preserving the dance we all love and most importantly striving to bring together everyone to become a wonderful shag family.
Board Member

Joe Harrill

Phone (843) 957-4824

My name is Joe Harrill. My wife and I have lived in North Myrtle Beach for 2 years. My working career consisted of Director of Human Resources and Safety for several manufacturing firms in North and South Carolina. While working in this field, I was selected to speak at several National HR & Safety conferences in the US. I was on the HR Board of Directors for the American Furniture Manufacturers Association in High Point, NC. I am currently performing some consulting part-time and also working at a golf course part-time.

I have been a member of the OD Shag Club for 2 years and have loved every minute of it. I have volunteered and sold golf cart tickets, OD Shag club merchandise, helped Terry with his culinary efforts and assisted with the golf cart modification s for the parade. While living in Morganton, NC for 17 years, I was treasurer of the Sandy Beach Shag Club, and along with Robin Morley, Alan Brown and the late Deanes Short, we reenergized the club. .

I have been dancing for 20 years, but always try to learn a better way to do it. My wife and I usually dance 3 times a week and have taken lessons from Tina and Sonny through the OD Shag Club. We can never stop learning! We are fortunate to live here in North Myrtle Beach and enjoy supporting the shag club and its membership. For these reasons I seek your support as a new board member and will serve the membership in a positive and productive manner.
Board Member
Billy Powell
Phone (704) 231-9818
I have served as President, Vice President and a Board Member of the ODSC for 2 years. I have been the Parade Chairman for years 2015, 2017 2018, and 2019 and the Chairman of the Golf Cart Fundraiser in 2016. We have participated in every parade since moving here in 2012. We have also helped with Ways & Means by selling 50/50 tickets, manning the booths for merchandise sales and golf cart tickets. I have also worked at the Golf Tournament each year. We take pride in being active members and attend and participate in as many ODSC events as possible.
We have had a home in NMB since 1988 and spent quite a bit of time in the area. My wife and I sold our home in Waddington, NC and moved to NMB full time in 2012. One of the firs things we did was join the OD Shag Club. We have been members of the Monroe Shag Club for many years and understand and appreciate the camaraderie of being a member of vibrant shag club.
As a member of the Monroe Shag Club, I served in the following capacities:
• President
• Vice President
• SOS Parade Chair – 5 years
• Ways & Means Chairperson
• Chairman of the Monroe Shag Club Foundation
• Vice-Chairman of the Monroe Shag Club Foundation
I would certainly appreciate your vote as a Board Member for the ODSC.
Board Member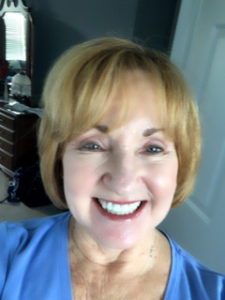 Monica Palmieri
Phone (215)-280-2256
Number of Years in Club: 2
ODSC Background and Experience: Chair Person 2018 Golf Cart Fundraiser
Retired – Campbell Soup Company – Administrator to Board of Directors – 17 Years
Previous Board Positions:
Chair – Social Committee – Ocean Keyes Seashore Villas HOA – 1Year
Committee Person – Energy & Commodities Committee – Ocean Keyes Seashore Villas HOA – 2Years
Chair – Architecture Committee – Deerwood Country Club HOA – 12Years
Chair – Landscape Committee – Deerwood Country Club HOA – 6Years
Member of NJ Medical Reserve Corps – 10Years
Work History
Campbell Soup Company – Administrator to Board of Directors – 17Years
Frito-Lay, Inc. – Administrative Assistant Northeast Region – Sales and Marketing – 7Years
Southland Corp – Administrative Assistant Mid-Atlantic Region – Operations / Marketing – 17Years
Golf Cart Fundraiser
Scheduling, Selling, RevenueReconciliation