2022 Board Members
Board Members for 2022
President

Donna Williams
Phone 843-877-9445
My name is Donna Williams, and I am asking for your vote for President of our club for 2022. I am currently serving as Vice President and have previously served two terms as Secretary and one year as a board member. We were part timers here from 2004 to 2011 when we moved to Waterfall in Little River as full-time residents. Along with being on the board, you will find my husband Burnie and I dancing and being club Ambassadors most Wednesday and Friday nights at Fat Harold's. We have served as Co-chairs of the Parade committee and participated in float building and the parades as either dancers, golf cart riders or float participants. We have been members of the OD dance demo team for four years and enjoy promoting the dance and teaching for conventions, schools, nursing homes, and other civic events. Having worked with Clean Sweep, helped with Ways and Means, serving at our brunches and drive bys, working with the Golf Tournament, helping with entertainment, and working the Charity Fun Run, I have experienced a lot of the clubs needs and want to do whatever I can to help keep it the great club that it is. I am a proud sponsor on our Web site, a sponsor in our golf tournament and advertise in the SOS media four times a year.
I begin my working life in the banking business. From there I ran a business office and admissions office for both a sub-acute medical facility connected to the University of Virginia Hospital, and then a neuropsychiatric hospital. From health care, I moved to 27 years with the Social Security Administration including leadership, speaker, and instructor roles, retiring in 2004. In 2005 I began my current career as a full-time Realtor.
Dancing and the people we have been so lucky to have met are a huge part of our life. We have both been dancers for our 70+ years. We met because of dancing and our lives are full because of the wonderful people and the amazing lifestyle we are so fortunate to have. Please give me your vote for President and allow me to continue to help meet the needs of the club, its membership, and to add to my ability to promote the club and this truly wonderful lifestyle.
Vice President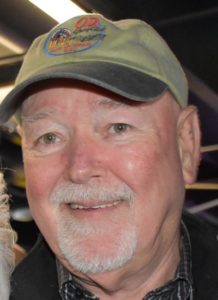 Wayne Baldwin
Phone: 336-460-0890
First off, let me say Thank You for electing me to the Board. I have loved every moment of it. Being Co-Chairman of the Ways and Means and helping at every opportunity when the OD Shag Club has its activities has been so much fun and both my wife and I love to serve people. The OD Shag Club does a lot of great things in this community and it has been an honor serving with this Board. Now I am running for the office of VP. I hope you will consider me for this position.
To give you some back ground that I feel has prepared me for the office of VP is as follows:
I was on the Board of the Greater Triad Shag Club in Greensboro, NC for 4 years. I also served as VP for one year, and President for one year
Graduate of Williams High School in Burlington, NC and Western Carolina University in Cullowhee, NC. I also attended the Philadelphia School of Textile and Science for advance courses in materials for Belk Department Stores.
I worked for Belk's for over 20 plus years right out of college and progressed from Assistant Buyer to General Merchandise Manager for a number of their stores. My responsibility was all sales, expenses, hiring and training of buyers and above all else, the PROFITS of these stores. I loved my time working with some of the greatest people in retail.
About 30 years ago while attending a football game my son was playing in, a friend of mine was sitting on a product called "Lava Buns", a heated seat cushion. I fell in love with the product and even put it in some of the stores. It sold great. I went to the 2 owners who had great minds for inventing products, but no knowledge of how to sell them. I went to work for them and took sales from $483,000 to over $22 million. I served as Executive VP Sales and Marketing until 3 years ago when I retired after 26 years. I loved presenting new concepts to the world and actually have been to 48 states and 26 countries. At one time I loved to travel, but now am completely satisfied with staying in the greatest town in the US, North Myrtle Beach with the greatest people in the world that love to Shag!
I hope you will consider me for the office of VP of the OD Shag Club for next year. Thank you for your time.
Secretary

Charlie Pangburn
Phone: 859-630-1100
I have had the pleasure of serving as Secretary for the past year and would very much like to serve a second term. My wife, Connie, and I joined the OD Shag Club shortly after moving here three and a half years ago. For us, two of the main attractions of this area were shag dancing and the great people we met in North Myrtle Beach. We started coming to SOS in 2010 and never missed a Fall Migration or Spring Safari. Prior to moving here, we were active in the Cincinnati Bop Club, where we both served on the Board/Steering Committee for several years.
I recently retired as the senior vice president & general counsel of a health system in Cincinnati. Prior to that position, I served as associate general counsel of a university and as a partner in two law firms. I am also a retired Marine with 30 years of active and reserve service, including a combat tour in Iraq in 2004.
Volunteer positions I have held include Chairman of the Board of the Northern Kentucky Chamber of Commerce, Commissioner and Vice Chairman of the Northern Kentucky Convention & Visitors Bureau, Chairman of the Northern Kentucky Consensus Committee and member of the Board of Directors of both the Tri-County Economic Development Corporation and The Point/ARC of Northern Kentucky, Inc.
I look forward to getting to know many of you better, making new friends and supporting a great club.
Treasurer
Rick Kosco
Phone: 410-422-2574
I'm Rick Kosko. Some of you may know me as Pony Tail Rick.
I worked for the Maryland State Fire Marshal's Office as a Fire Investigator and retired after 20 years. I'm a Life Member of the Aberdeen Fire Department with over 40 years of service. During those years I served on the Board of Directors as Treasurer for 20 consecutive years.
After retirement my wife Nancy and I built our house in Carolina Forest and moved to Myrtle Beach in 2012. After moving here we became familiar with the North Myrtle Beach area, Beach Music and Shag scene. We started taking lessons to learn the dance and joined the ODSC in 2018, where we continued to learn from Sonny and Tina.
We like participating in the Club functions and meeting the members. I was elected Treasurer for the year 2021 and I am enjoying serving the Club in a Board of Directors capacity. I'm looking forward to continue serving the club as your Treasurer for 2022.
Board Members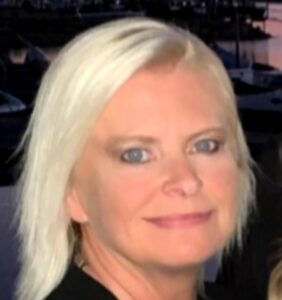 Sheryl Barker
707-880-4880
My name is Sheryl Barker. I am originally from Statesville, NC, spent 12 years in Charlotte, NC before moving to Sunset Beach, NC in March 2019. I am loving the beach life!
I have one daughter, Kayla Comer, she is 27 and resides in Charlotte, NC. She is an amazing person, beautiful, smart, kind, caring person and I am a very proud mother.
My degree is in Computer Science/Network Engineering. In 2012 I started at Windstream, a telecommunications company, based out of Little Rock, Arkansas. My current position is a Service Manager working with at-risk customers. I work to analyze data to identify areas of opportunity, action appropriate corrective measures and secure the appropriate resources to remediate gaps in performance to better the customer's service and experience. My current customer save rate in the past 4 years is 99%.
I started kickboxing at a CKO Kickboxing gym in Charlotte in 2017 and fell in love with kickboxing. I became a part-time kickboxing training at CKO Kickboxing Myrtle Beach. In September 2020.
My mother, Barbara Ott, was an avid shagger and I would often watch while she was "door-knob" dancing. She still resides in Statesville, NC. My stepfather, Bob Ott, was also an avid shagger and it was such a joy to watch him dance. He passed away in 2013. In 1975, when I was 5 years old, my dad, Johnny Barker, wrote Summertime's Calling Me. He has written many songs since and is still playing with The Catalina's. So, I was literally raised with beach music all around me, all my life.
I did not start shagging until 2009 when I took my first shag lessons at Lynn's in Charlotte. Afterwards, I became active in the area shag clubs including serving on the board as Social Chair, 1 year with Charlotte Shag Club and 2 years with Lake Wylie Shag Club. I joined the OD Shag Club in 2020. I am looking forward to becoming even more active with the club whether volunteering when needed and/or serving as a board member if elected.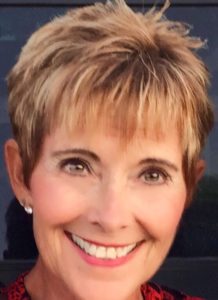 Linda Campbell
Phone 803-528-0774
My name is Linda Benfield Campbell. I currently reside in Longs, SC after relocating here from Columbia SC in 2010. I am originally from Statesville, NC and have been employed with Aflac as a Sales Associate for over 20 years. While working with Aflac, I have held several positions including: State Training Coordinator for NC, SC, and Florida, District Sales Coordinator in NC, SC, and Florida and Training Manager at Aflac's World-Wide Headquarters in Columbus, Ga.
I began shag dancing with my Twin Sister, Brenda, in Statesville, NC in 1996. While in Statesville I was a member of several shag clubs, and I held numerous positions within the Statesville Shag Club including Secretary, Vice President. I also chaired the Entertainment/Decorating and Ways and Means committees. In September of 2001, I won the Rookies Revenge Contest during SOS with Larry Davis.
I have been a member of the OD Shag club for over 10 years. I have held several positions with the OD Shag Club and am currently the Advertising Chair. In 2018 I was the Club President, 2017 Vice- President. In 2015 I was elected to the 2016 Executive Board. I was the Entertainment/Decorating Co-Chair for 2 years (2011-2012), Co- Chaired the Vacation Giveaway Fundraiser 2013 and Chaired the 2014 Golf Cart Fundraiser. In 2012, Lou Martino and I founded the ODSC Dance Demo Team that has grown to over 20 members. We demonstrate the shag to nursing homes/assisted living homes in the community, conventions, weddings and just about anywhere we can showcase the dance. Since being a member, I have volunteered for many of the events of The ODSC including participating in parades, golf tournaments, ways and means, and serving at the Brunches and our parties, etc.
I do love to dance but more importantly I love to promote and preserve the dance. I dance at least 2 nights a week at Fat Harold's (at least PRE-COVID). During this time, I am either dancing or enjoy talking about my love for the dance, by getting others involved in the dance and our ODSC club.
As a board member, I ask for your support. I wish to continue to strive to better our club by being your "voice" and listening to you as a membership and dedicate my time and my support in making sure that we are one club that is community minded, preserving the dance we all love and most importantly striving to bring together everyone to become a wonderful shag family.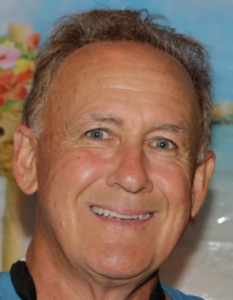 Joe Harrill
843-957-4824
My name is Joe Harrill. My wife and I have lived in North Myrtle Beach for 2 years. My working career consisted of Director of Human Resources and Safety for several manufacturing firms in North and South Carolina. While working in this field, I was selected to speak at several National HR & Safety conferences in the US. I was on the HR Board of Directors for the American Furniture Manufacturers Association in High Point, NC. I am currently performing some consulting part-time and also working at a golf course part-time.
I have been a member of the OD Shag Club for 2 years and have loved every minute of it. I have volunteered and sold golf cart tickets, OD Shag club merchandise, helped Terry with his culinary efforts and assisted with the golf cart modification s for the parade. While living in Morganton, NC for 17 years, I was treasurer of the Sandy Beach Shag Club, and along with Robin Morley, Alan Brown and the late Deanes Short, we reenergized the club. .
I have been dancing for 20 years, but always try to learn a better way to do it. My wife and I usually dance 3 times a week and have taken lessons from Tina and Sonny through the OD Shag Club. We can never stop learning! We are fortunate to live here in North Myrtle Beach and enjoy supporting the shag club and its membership. For these reasons I seek your support as a new board member and will serve the membership in a positive and productive manner.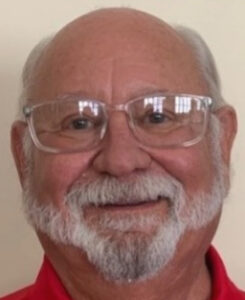 Jim Robinson
Email
Phone Number
Hello, I'm Jim Robinson, running for Member at Large of the Ocean Drive Shag Club (ODSC) Board of Directors. Sharon and I moved to North Myrtle Beach in July five years ago. The following winter we joined the ODSC. We've enjoyed learning to shag and participating in club events. I've volunteered for cleanup after SOS , food serving and preparation, I've worked a couple Oyster Roasts from 9 to 9, roasted turkeys and hams at Donnie and Wendy's, sold merchandise and lastly, spent four afternoons this past SOS selling golf cart tickets.
Originally from Maryland, where we raised our two children, we ran away from home to Charlotte. After a dozen years , Sharon wanted to retire to the beach. We love the small town living in a vacation destination, with all the big city amenities. I go everywhere in my golf cart, which is all Panthered-up as I'm a fan and it's easy to spot in a crowded beach parking lot. I walk my little schnoodle, Roxie, in McLean Park almost every morning.
I had a career in financial services, thirty years with Citigroup and its subsidiaries, in one capacity or another. I earned a Bachelor of Science in Business Administration, Accounting and a Master's in Business Administration, Finance from the University of Baltimore.
I have been a member of the board for Seacoast Anglers Association here in NMB and was a board member of the RiverPointe Marina on Lake Wylie, Charlotte, NC. I want to join the board of the ODSC because I enjoy the comradery and work to make certain the club is successful and enjoyable for all. And, to represent the Fifth Avenue South members. That's where we live.
Thank you for your support.

Karen Young
Phone: 919-622-4909
I have been married to my wonderful husband, Rich Young for 54 years. We have two children and 8 grandchildren. I graduated from Western Illinois University with a degree in Business. I was a Welcome Wagon Hostess for 4 ½ years and worked retail part time for two years while our kids were little. Then I worked for John Deere for 21 years in Accounting, Supply Management, Manufacturing, Engineering and Sales.
We transferred with John Deere to Cary, North Carolina in 1998. We took shag lessons in Raleigh and started coming over to the beach on weekends. We loved the area and the people we met so much that when I retired in 2006, we decided to make this area our permanent home.
I have served as President, Vice-President, Secretary and Treasurer of several organizations throughout the years. For the Shag Club, I was co-chairman of the Food Committee for two years; Membership Chairman for two years; served on the board two years; President in 2014; Hospitality Chairman for 1 year; Raffle Chairman for the Charity Golf Tournament for several years and Chairman of the Christmas Families donation for several years. Also, I have attended almost all of the ODSC Business meetings for 14 years and some ACSC meetings and workshops. I was honored with an Al Cain Award in 2015.
I would like to continue serving the Club as a Board member and if elected, I promise to actively promote the club and the dance we love so much.