20220801 Presidents Letter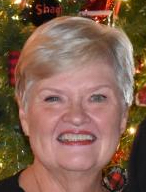 Summer is almost over and here we are getting ready for SOS. What a wonderful time of year. Keep your fingers crossed that we get through another year without a hurricane. The summer has flown by quickly and we as a club have experienced a busy time of year in spite of the heat and rain. It's like living in Florida again.
As I said in last month's letter, we are getting more new members each month. So wonderful to see. I check the box each Wednesday and Friday when I go to Fat Harold's and it is amazing how quickly the 25 apps I print at a time disappear. I guess the excitement of our fabulous end of the year parties is still enticing to some. It's great our September with SOS, October with Halloween, November with Thanksgiving and December with our Christmas "gala" are so inviting that people still want to join us. Welcome to all who chose to join us in August.
August also gave over 100 of us a memory we will never forget. DANCING BAREFOOT IN THE SAND!!!! I cannot remember the date I did that for the first time, but I will always remember the feeling. I hope that many of you felt the freedom and excitement that I hoped it would give you. What a great night we had. When I got the idea to do this, I was not sure where to start to make it happen, but it went like a charm. The City of North Myrtle Beach was great to work with. Every department head had no problem with us having our beach party. Even though we had a rain date of September 13th, the weather cooperated, and it was wonderful to be amongst our members barefooted and having a great time. JJ Kinlaw pumped our music to us from the Pavilion and did a fabulous job. Thank you, Jessica Whorley for permission for that. We put our 100+ chairs in a circle and we danced inside the circle and for those that preferred not to dance as a couple, we joined hands and circle danced to allow everyone to experience the feeling. It was so successful we are, weather permitting, having a repeat performance. We hope to see you September 13, our original rain date. Next years President has stated he hopes to carry on our "NEW TRADITION" by doing it again in 2023 as well. Thank you all who attended and made it a huge success. We hope it is a lifetime memory for you!!
September will be a busy month. Be sure to join us for our beach party, golf tournament, Brunch, golf cart ticket drawing, clean sweep, Fun Sunday, Fun Monday and all of the other events that make SOS, The OD Shag Club and North Myrtle Beach the place to be.
Our 2nd Spotlight of the month is Kaye Hughes. Kaye is known by many as one of the hardest working workabees you will have the pleasure of meeting. We are so fortunate that she and her husband Mark moved to Longs. She constantly is doing something for our club. She is our backup photographer and has taken many pictures in her short time here. She and Mark with a large group of friends support local bands. She did 99% of the designing and sewing of the golf carts that helped us win 1st place in the Most Original of the April parade. Currently she is focused on the Raffle for the Golf Tournament on the 17th. I understand at this time she has as many as 95 raffle prizes ready to raise money for the tournament. Kaye is a very talented, always willing to help our club, beautiful lady that we are so lucky to have with us. Please say thank you when you see her for all she does.
Stay tuned for next month's Spotlight for the month. Until then, remember to be kind to one another and treat each other with respect, have fun and dance like no one is watching. It is with your feet you move but it is with your heart that you dance.