2021 OD Shag Club
and
OD Shag Club Foundation Charity Donations
The ODSC & ODSC Foundation presented the following checks
The Boards and several members were able to present the rewards of all the hard work to numerous local charities at Fat Harold's.
It was a pleasure to talk with each of the charities and to be a part of a Club that wants to not only have a good time, socialize and dance, but likes to give back to the community!
North Myrtle Beach Explorer Scouts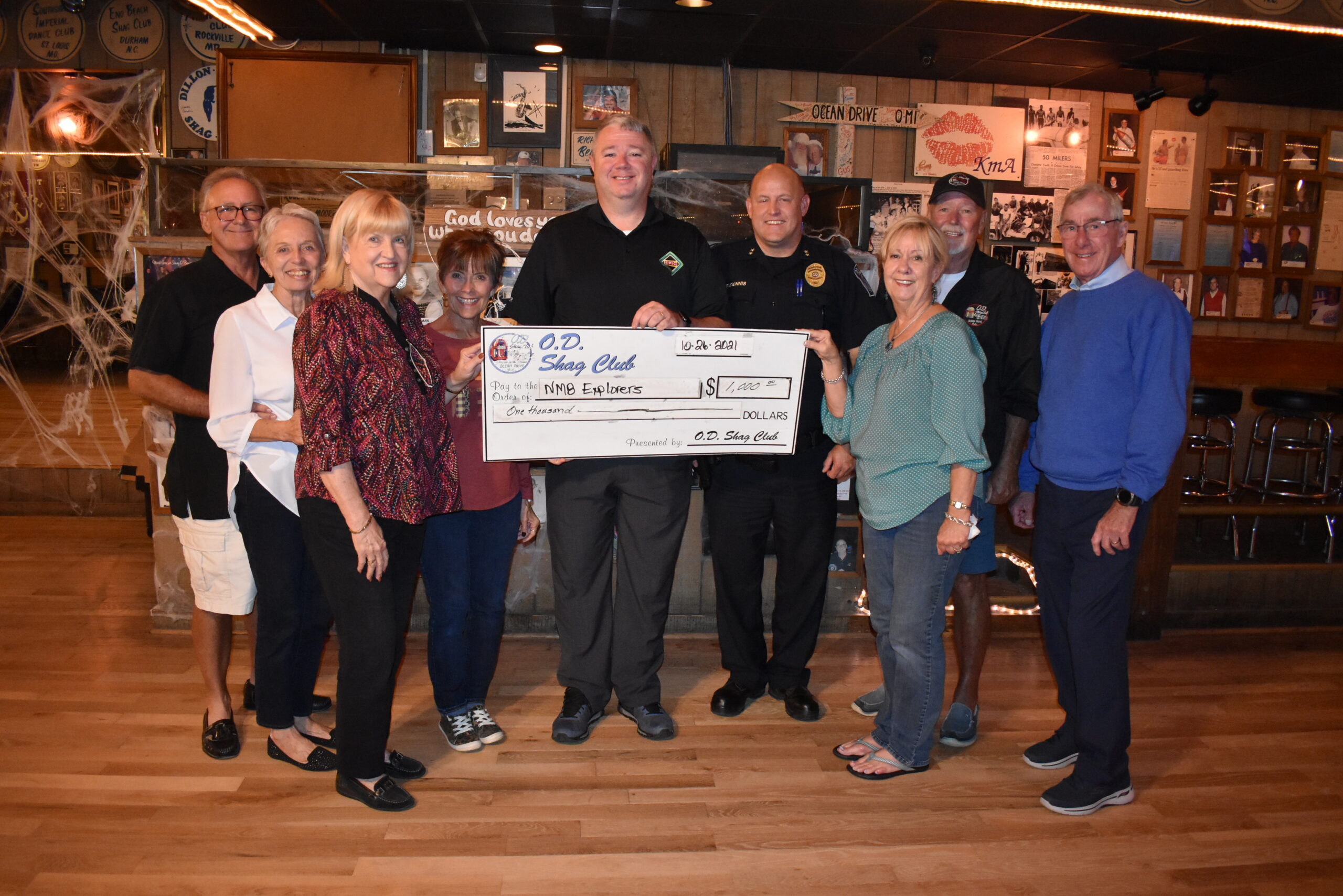 The North Myrtle Beach Public Safety Explorer program is chartered through the Learning For Life subsidiary of the Boy Scouts of America and is open to young men and women between the ages of 14 and 20. This program is sponsored by the Law Enforcement division of the Public Safety Department in an effort to reach out to the youth in our community. Public Safety officers work with the Explorer Post providing a structured program that allows our youth to learn first hand about law enforcement practices and the application of state and local laws within our community. Lance Corporal William McLeod accepted the check in the amount of $1,000.00
Junior SOS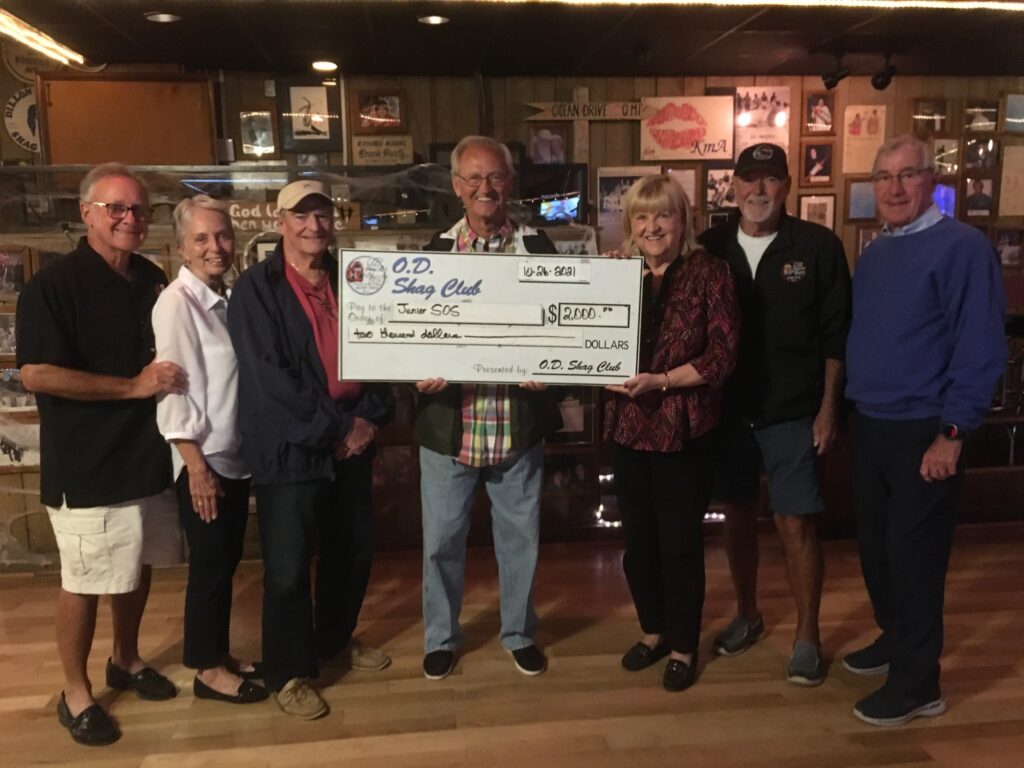 The OD Shag Club presented the Junior SOS a check in the amount of $2000.00. Larry Edwards accepted the Check for the Junior SOS this Fall.
Teen Angels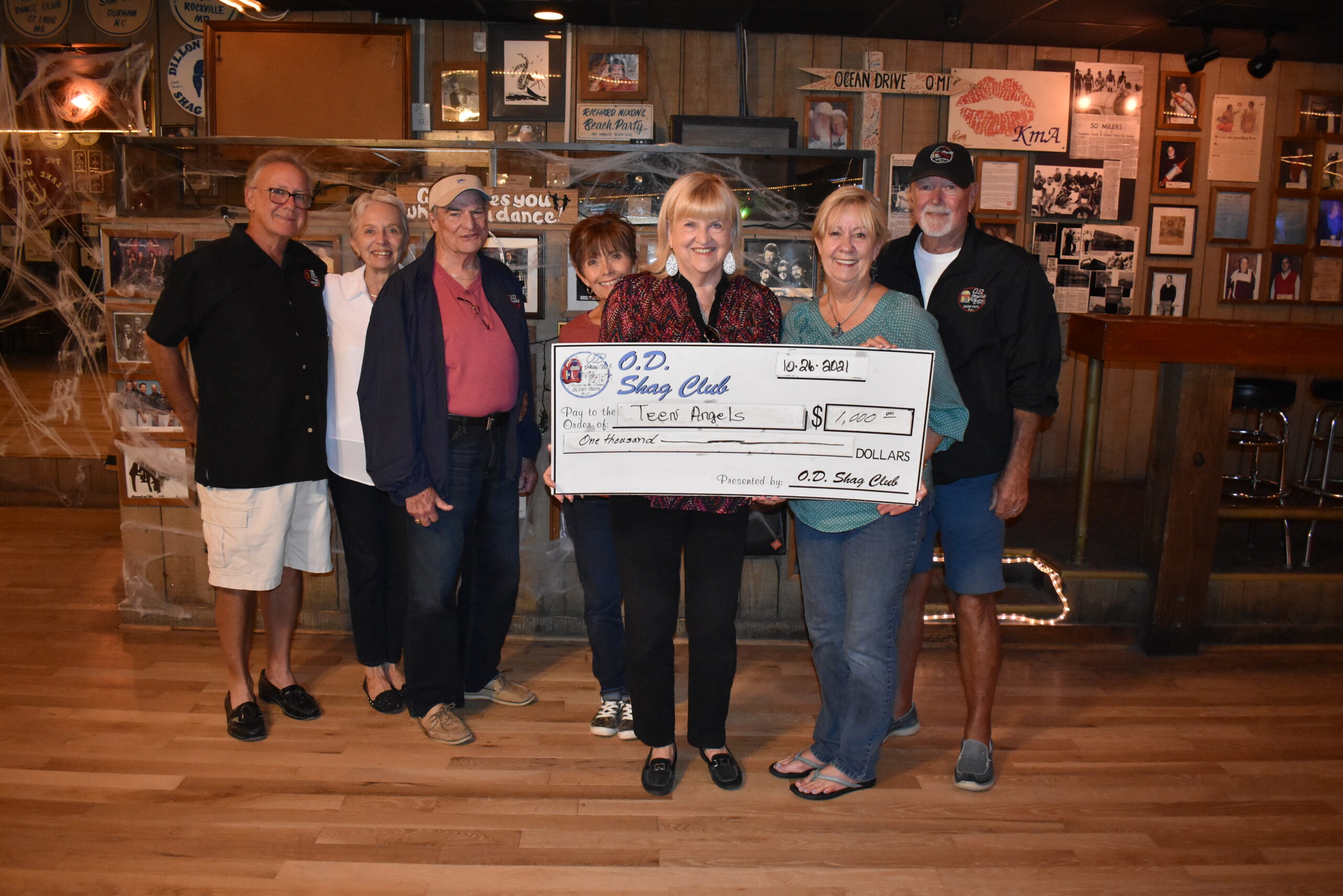 Teen Angel, a program that helps homeless North Myrtle Beach High School students. Teen Angel began as a way to provide homeless NMB students with Christmas gifts and food. The program provides the students with rental and utility assistance, fees for college applications, school supplies and food. OD Shag Club takes pride in having the opportunity to help with our $1000.00 donation to this worthy program. Renee Hembree accepted the check for Teen Angels.
North Strand Helping Hands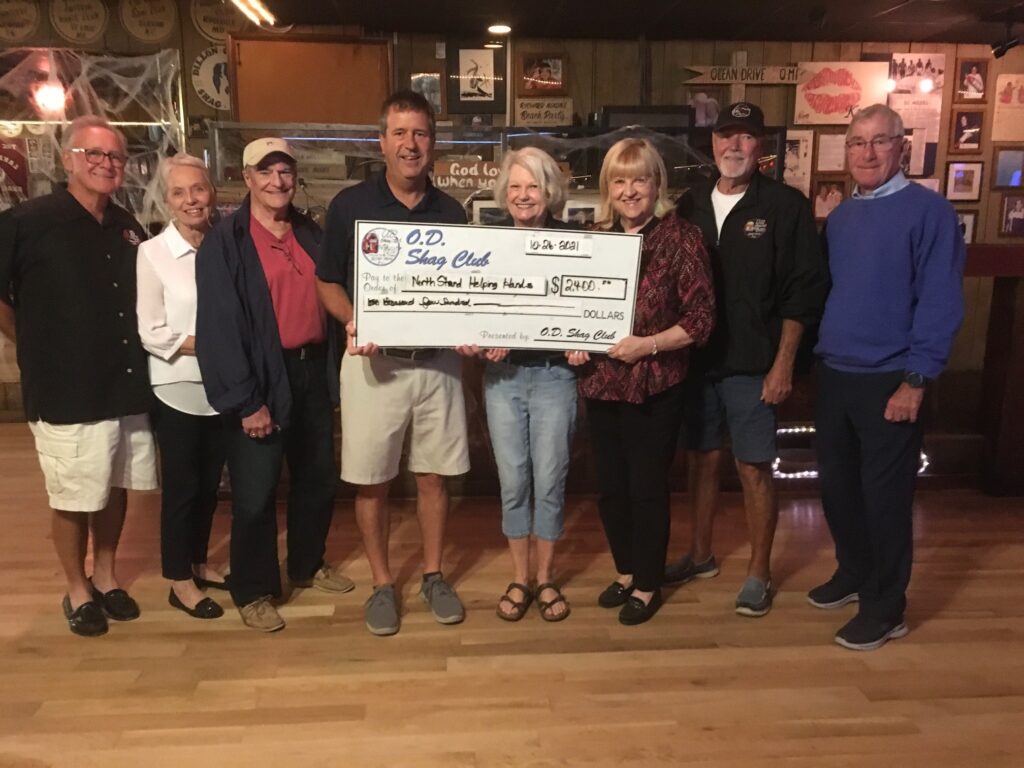 North Strand Helping Hand is an emergency food and clothing bank for those in need in North Myrtle Beach, Little River, Longs, and Atlantic Beach. Helping Hand is a United Way Agency. The OD Shag Club presented North Strand Helping Hands a check in the amount of $2400.00.
Hall of Fame Foundation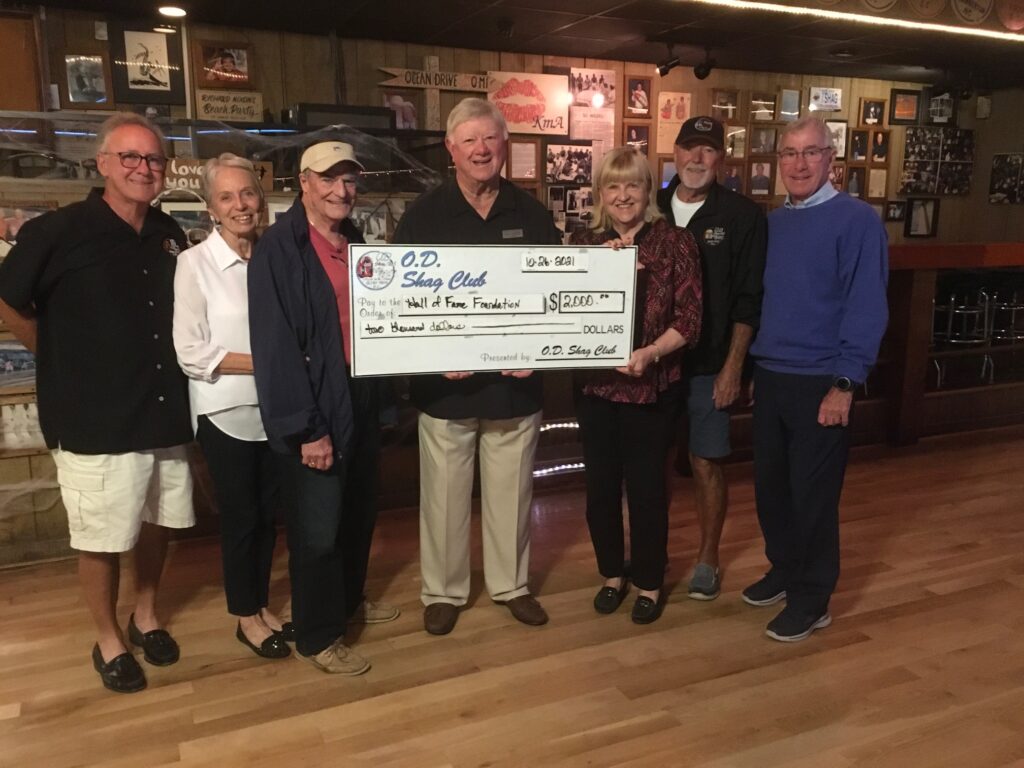 $2000.00
Johnny Causey Scholarship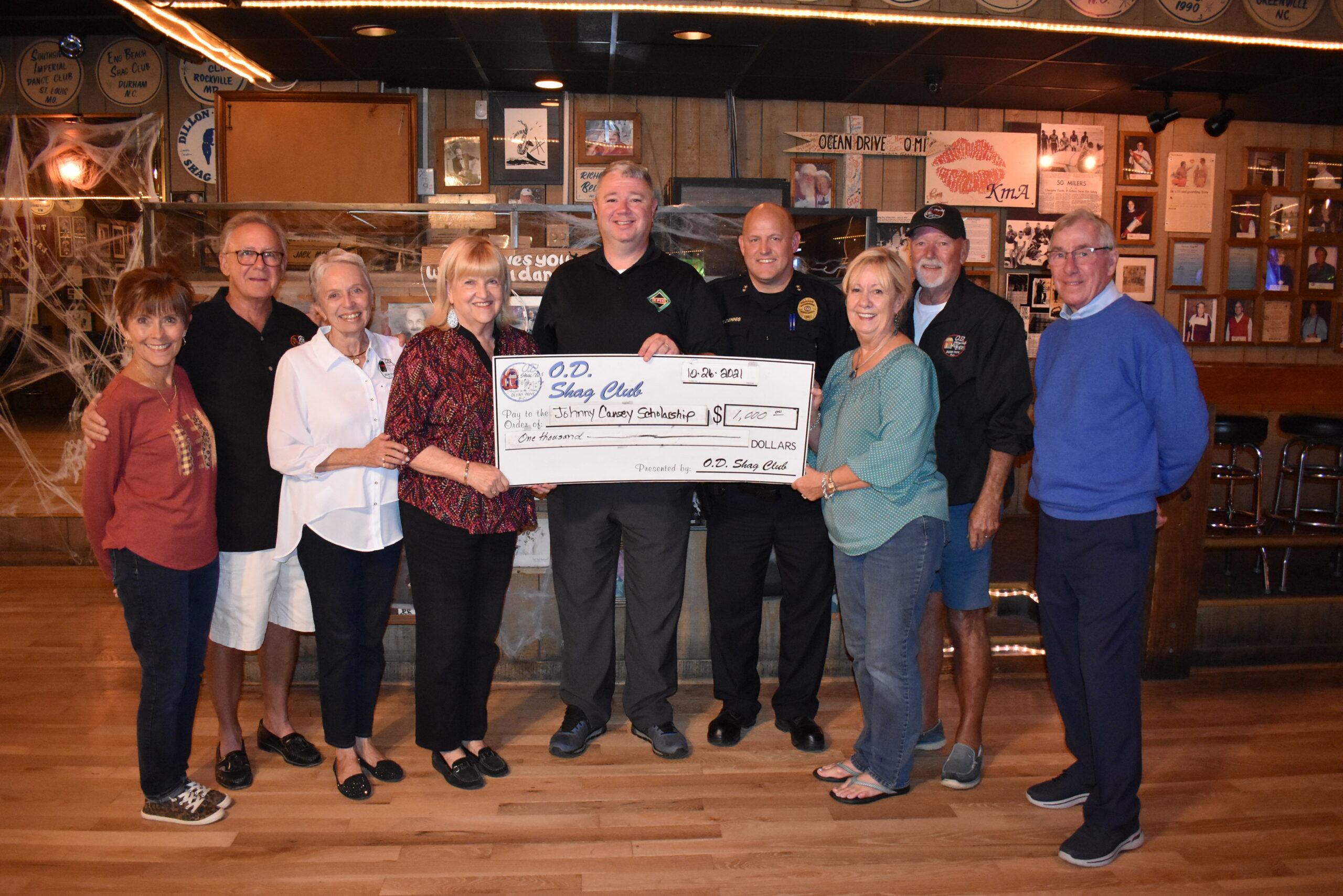 This scholarship fund is for our first responders or their children to attend college. $1000.00
Toys for Tots
$100