ODSC NOW
ODSC NOW
I know that we are all "Staying Home" and being safe and healthy like we are supposed to be.
So this will give you time to show others how you are spending your time while being confined.Here is what you do:
Take a picture of yourself doing whatever you are doing while we are all at home and away from our friends.
Send the picture with your name and a headline telling us what you are doing to Lou Martino at this email address: You can click on loumartino@sc.rr.com
Lou is going to put all the pictures on the website and then I will let you know when it is ready and you can look and see what all your ODSC friends are doing while we are all at home.
Photos will be added as the come in.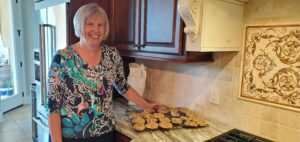 Good morning! Here is a picture you'd can add the web site. Lori has been busy baking, cookies, bread and more.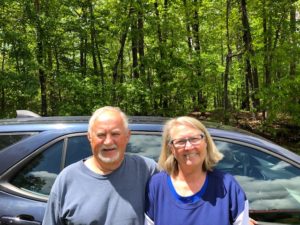 Billy and Dianne Conner hanging out at home in Rutherfordton, NC doing yard work projects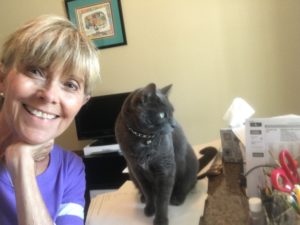 Linda Campbell staying at home with her cat Maddie while making masks for friends and family as well as working from home for Aflac.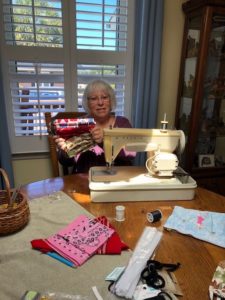 Beth Cornwell very busy making masks during the quarantine. Beth what are you doing with the masks after they are finished?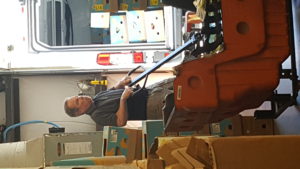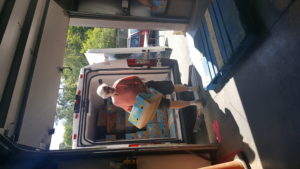 Earl Halstead and Richard Martin are unloading a truck of food for the "drive through only" clients that are in need of food.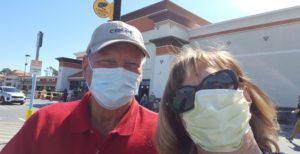 Colette Webster and Greg Brown @ Walmart practicing safe and social distancing!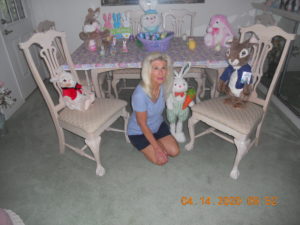 John Barnett took a picture of Peggy surrounded by her Easter bunnies…..but as you can see she unfortunately is not practicing "social distancing".
We are keeping ourselves ocupied during the quarantine by decorating for the season, praying for a speedy end to this coronavirus and of course practicing our shaggin and hoping to get back to the shag clubs and our friends asap. And a BIG PLUS….Peggy has started cooking again….yum yum!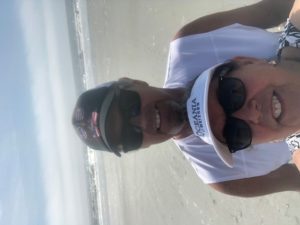 Nancy Wegman on the beach?? Are you exercising social distancing?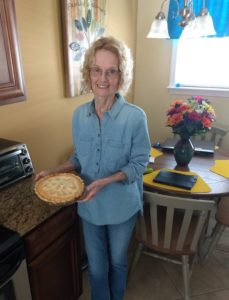 Bobbie Buffkin baking pies for Jimmy who is working hard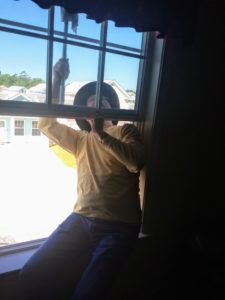 Jimmy Buffkin washing windows so he can have some pie.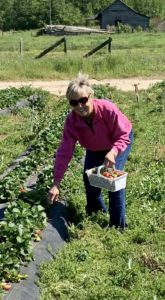 Lynn Gabriel exercising social distancing while picking strawberries.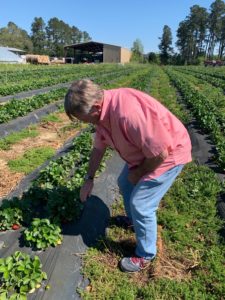 Andy Gabriel also picking strawberries by himself.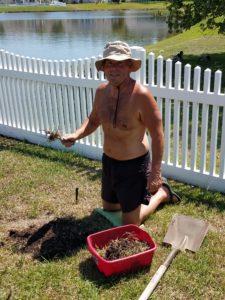 Barry Dyer keeping up with the yard work.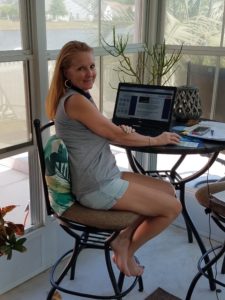 Julie Dyer just working at home like the rest of us.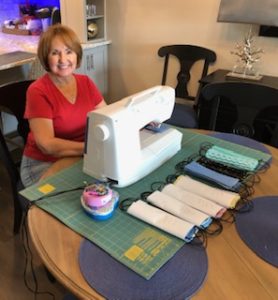 Monica Palmieri is spending time in quarantine sewing masks for family and friends. Just like everyone, we're anxious for this to be over. Miss everyone!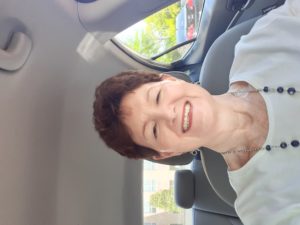 Mary Wollenhaupt is just driving down the road with a big smile on my face.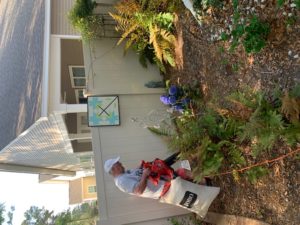 Priscilla Densmore and Sonny Dellinger are gardening together.
The yard is looking great!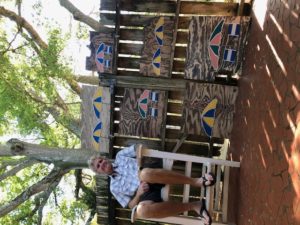 Mark Adcock, Myrtle Beach
One of a kind, Limited Collection of beach art using ALL recycled lifeguard wood and umbrella material…Thanks Lou, if there's any interest feel free to call or email anytime..
Thanks!
Mark Adcock
Mrkdcck15@yahoo.com
843-940-0443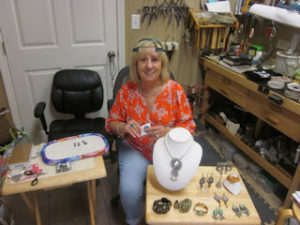 Monica Powell said here is what I am doing since I have to stay home. I am making Jewelry!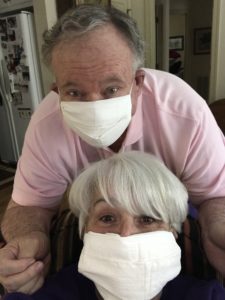 Mickey and Sondra Pettus locked down at home, taking all precautions.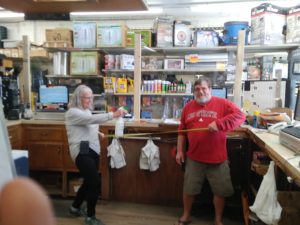 Brenda and Charles McArthur try to keep it light while we continue to work at our "essential business."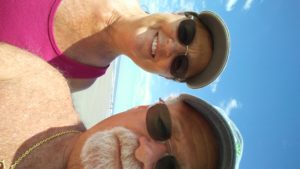 Callie White and Ted Sobol on the beach today. We are still allowed to walk. Yeah but you are not 6 feet apart. Be Safe!!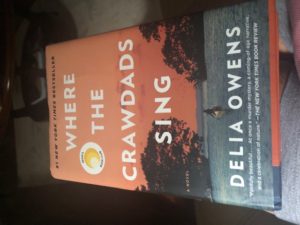 Doris Goldman is reading a book. Doris send us your picture…..Oh here it is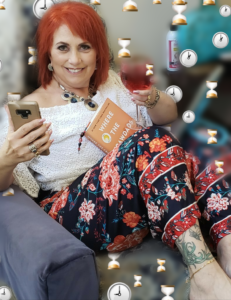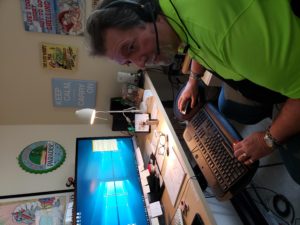 How we are spending our quarantine. Tim still working for American Express Small Business Services. besides housekeeping, anything to pass the time.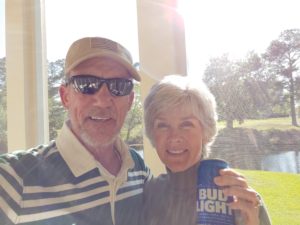 Connie & Charlie Pangburn. – Happy hour on the back porch.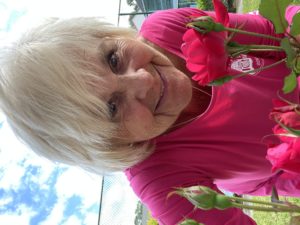 Barbara Hopper in the garden "Stop and smell the roses" but you have to be 6 feet from each other!
Wayne Baldwin is binge watching westerns especially John Wayne movies. Where is Anita?