In Our Thoughts and Prayers….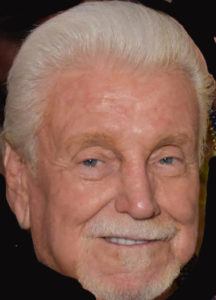 Our friend and fellow shag club member, John Bauer, fell last Friday night leaving Fat Harold's and broke his right hip in 3 places. He had surgery on Sunday and is recovering at McLeod Seacoast Hospital. They are awaiting release to a Rehab Facility in Conway where he will begin his recovery and rehab.
Please remember John & Diane as he begins this rehabilitation process.
Cards may be sent to:
1505 Cherokee Street
Conway, SC 29577
Condolence….
Lenny Gardner
Lenny's wish was to be buried at Arlington National Cemetery and his family has been given a date of December 2, 2019 at 9:00 AM. For those who wish to attend need to be at the main gate at 8:00 AM to join the family.
We plan to have a Celebration of Life on January 24, 2020 which would have been Lenny's 98th birthday. It will be held at Fat Harold's at 5:00PM. If you would like to bring an appetizer to share please contact Linda Campbell at 803-528-0774 or her email at lindalou1972@yahoo.com.