In Our Thoughts and Prayers….
Mimi Benedict

Under going intense rehab. She says she wouldn't have made it this far without Jesus and your many prayers
You can send cards to:
Mimi Benedict
P.O. Box 6843
Ocean Isle Beach, NC 28469
Lenny Gardner
Our dear friend and member has been in and out of the hospital for the last few weeks. He is still in his recovery stages, but it is taking longer than anticipated. He may have to go back into the hospital. He does like to hear from his friends and members. Please take time to send him a card and of course, he really can use your prayers for his recovery.
241 Palmetto Glen Dr.
Myrtle Beach, SC 29588
Email: lagsail@gmail.com
Diane Locklear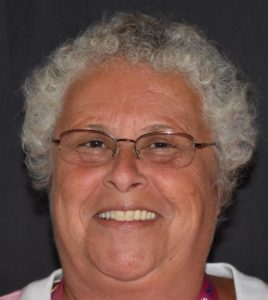 Our friend and fellow member, Diane Locklear, needs your support and prayers. She is in Spartanburg regional hospital. She was diagnosed with cholangiocarcinoma cancer and is waiting to have surgery.
Please send all your prayers and cards may be sent to:
Diane Locklear
C/O Spartanburg Regional Hospital
101 E Wood St Room #413
Spartanburg SC 29303
Condolence….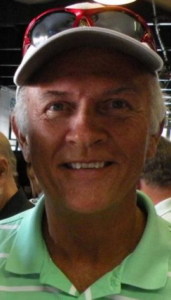 Our friend and fellow shag club member, Tony Cates, 68, passed away Wednesday, January 30 2019. He lived in Pinehurst, NC and Sunset Beach, NC.

A visitation is being held Saturday, February 9th at 1-2 pm and a memorial service following at 2 pm at Boles Funeral Home Chapel, Southern Pines, NC 28387.
Please keep his wife and our fellow member, Gloria, in your thought and prayers. Cards may be sent to:
3 Randolph Ct
Pinehurst, NC 28374
Our friend and fellow member, Barre McClay, passed on Wednesday, February 27th at his home with his lovely wife of 59 years, Joyce, by his side. Barre always enjoyed his shag club family so much. Services will be held in his hometown of Washington, PA.
Cards may be sent to:
Joyce McClay
10200 Lakeshore Drive #30
Myrtle Beach, SC 29572