20160817 Brightwater Independent Living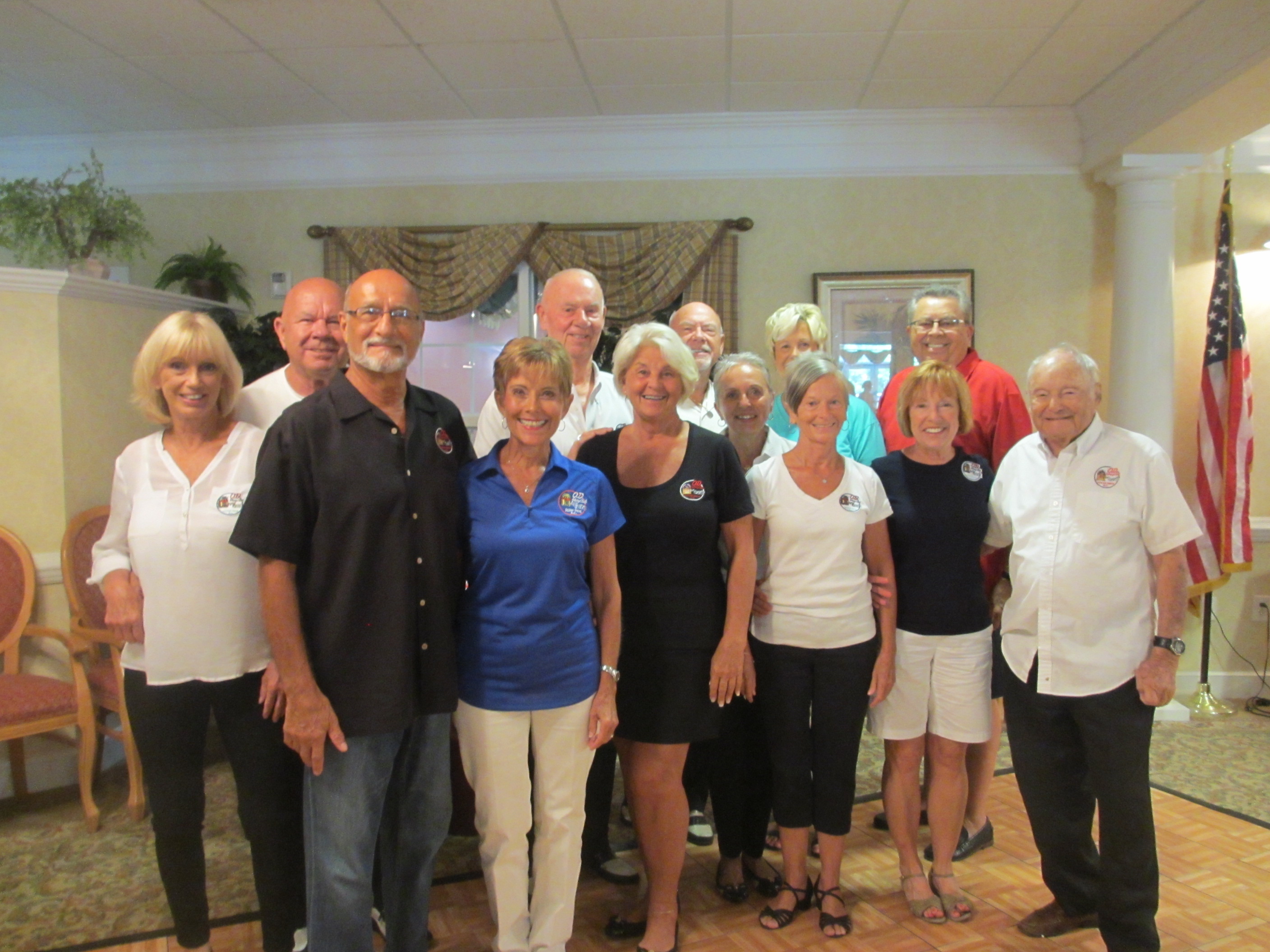 Brightwater Independent Living
by
Lou Martino
Click Here to see pictures of this event
We were invited to Brightwater Independent Living at Brightwater in Myrtle Beach to dance for their residents at their event called "Splash". We met with the Director of Member Services Wendy Gatzke and she also invited us to be a part of the bi-monthly activities and dance the "Shag" Dance.
She asked us to come early and listen to the Steel Drums demonstration. Several of the Dance Team Members arrived early to listen to the Steel Drums. WOW how exciting was this. Tim (his first day of retirement from the school system) played for about an hour. It sounded as though we were on a Jamaican Island. What a treat! He explained the evolution of the Steel Drums and how he became interested in them. He was a great entertainer. We also had virgin Pina Coladas during the entertainment, as this was a casual event.
As part of the Splash activities lunch was provided to the residents and to our dance team while listening to a keyboard DJ of which we were going to be dancing to. They wore their fancy summer hats and came to have fun.
Along side of us were the Surfside Steppers, who line danced for the residents. The Dance Team joined in. We had a great time. These ladies also danced to the keyboard DJ and danced several line dances.
This was a unique event in that we did not spot light dance. We just danced to the music as played by the keyboard DJ. We also were able to dance with the residents since all of them were able to move around pretty well. I was honored to dance with a 97-year young lady. She had some pep to her step. She was an original jitterbug lady.
I would like to thank Wendy and the dance team members for participating in this event: Diane and Bill Millman, Lou Martino, Linda Campbell, Jay Kellerman, Barbara Hopper, Donna and Burnie Williams, Susan Male, Cathy and Rich Jamiolkowski, Linda Wilson, and Lenny Gardner.