20161120 Thanksgiving Party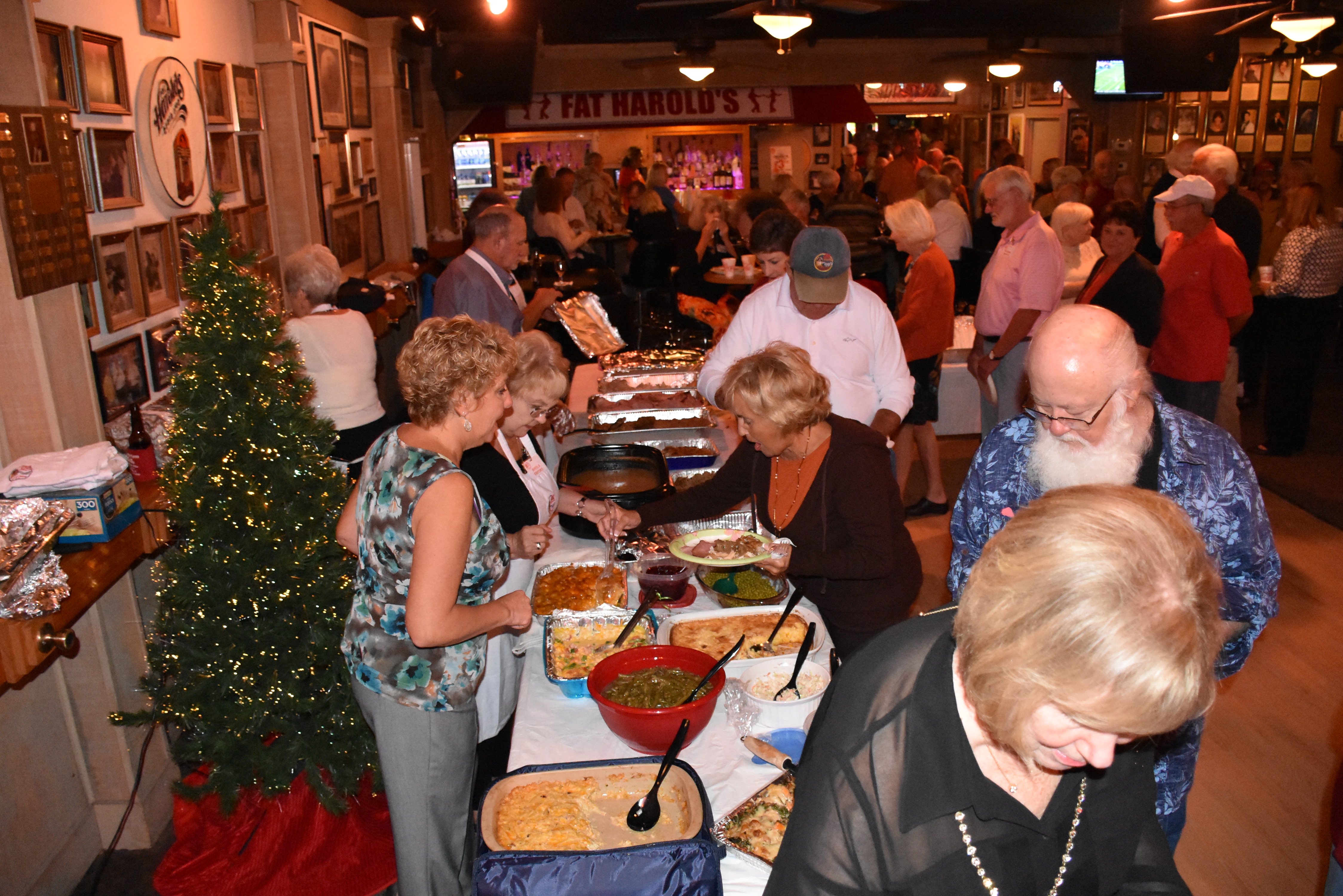 Thanksgiving Party
by
Monica Powell
The ODSC had a lot to be thankful for this year and we celebrated all our blessings with other members on Saturday night. Many, many thanks to Donnie and Wendy Schultz and their Food Committee. The food was fantastic! Thanks to our members for bringing wonderful side dishes. Our members opened their kitchens and we had so much food, there was a call for seconds and thirds!
Paul Craver was our DJ and he kept the floor full spinning tunes for everyone's enjoyment! The biggest announcement of the night was our 2016 Al Cain Award winner………and the winner is Lou Martino! He is a fantastic Al Cain winner and actually got all choked up when he was accepting the award. He seemed lost for words and if you know Lou, there is not very normal! (Click here to go to the Al Cain Award Post)
For entertainment, a number of our SASS (share a shag step) instructors did a demo of what they taught during the past year. In my opinion, it was very entertaining as my partner finished the step we taught with some footwork I had never seen before.
We had several winners as the night closed out. Joe Ferlauto won $20 for wearing a logo item. Charles McCarthy won $20 for wearing his nametag. Our 50/50 winner was Bill Bacon who walked away with $225.00.
Most of all, I would like to offer my thanks for Harold Worley, Lulu Quick Rigsby and their entire staff. We had to have a quick change of venue and they went out of their way to accommodate us, even going so far as to move the vinyl party in the backroom back an hour so we could serve our Thanksgiving meal! Now that is something to be thankful for in 2016…. having such a great club to call our home club!