20170518 Brightwater Senior Living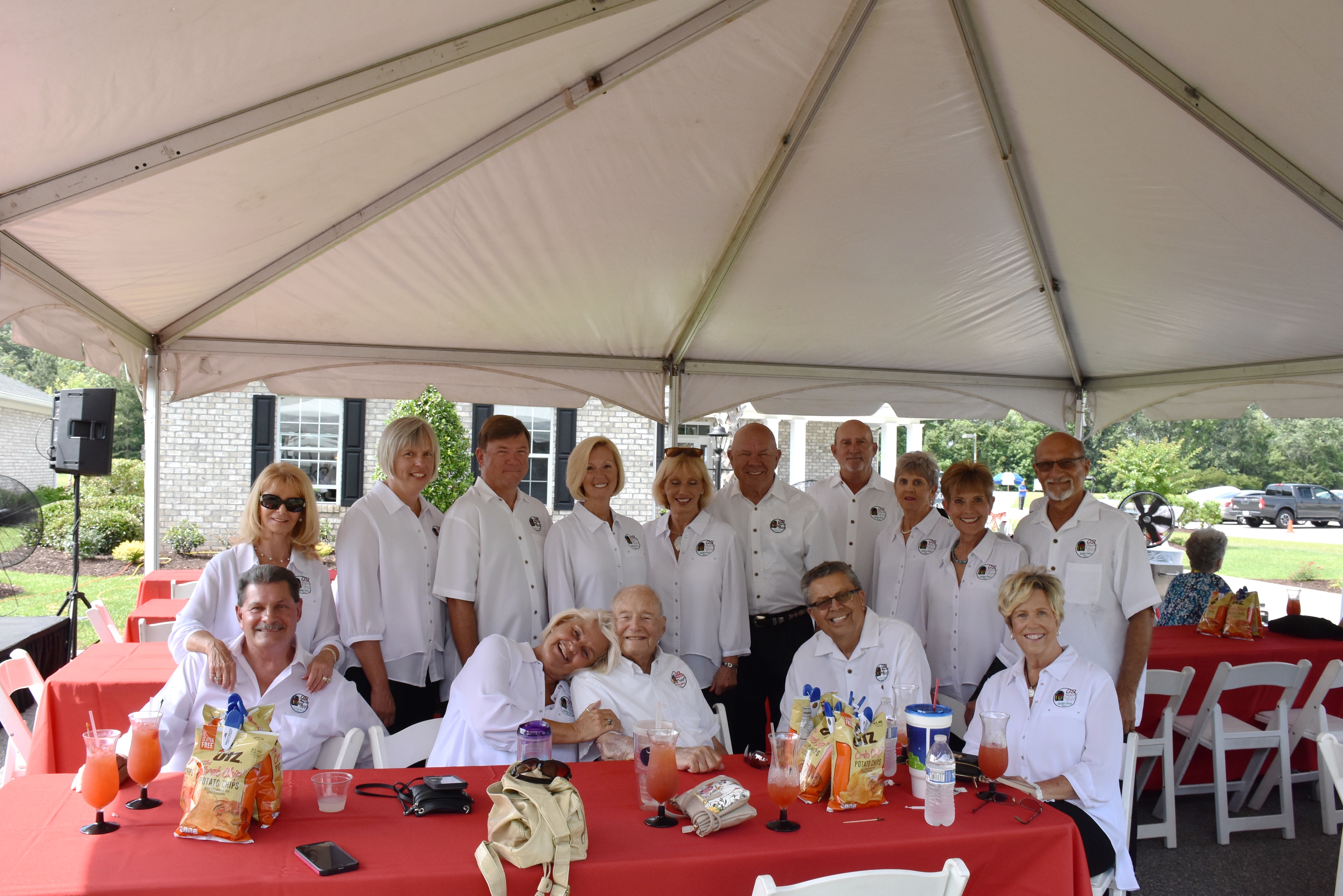 Brightwater Senior Living
by
Lou Martino
Click here to see Photos of this event
At the request of Wendy Gatzke, Social Director at Brightwater Senior Living Communities, Myrtle Beach, SC, the OD Shag Club Dance Team was asked to dance at their Hugh Marketing Event for many community people and prospects.
The event took place under a tent outside of the facility. The temperature was 85 degrees. It was hot and muggy. We were to dance from 4PM until 7PM, May 18, 2017.
As the members of the facility and their guest tricked in. The dance team was invited to share the facilities refreshments. We had the stage to ourselves and Wendy gave us the go ahead. At 4:15PM Linda Campbell introduced the OD Shag Club Dance Team.
Each member of the team danced for 1:30 minutes to the DJ provided. The DJ was very cooperative and played Shag music that the dance team could dance to. It very exciting to have our youngest member of the team LTC Lenny Gardner back on the dance floor. Since it was so hot Brightwater provided large fans to accommodate the dancers.
It was a great event. The dance team was able to dance with some of the residents, who enjoyed the day. We were also invited to have Low Country Boil which was nice of Wendy to include the Dance Team.
I would like to thank Wendy Gatzke for giving us the opportunity to dance for this event and would also like to thank Brightwater for their generous donation to the OD Shag Club.
Thanks to the dancers that participated in this event.
Front Row: Mike Bejzak, Barbara Hopper, Lenny Gardner, Rich Jamiolkowski, and Cathy Jamiolkowski.
Back Row: Bonnie Bejzak, Lori Setzer, John Setzer, Connie Livingston, Diane Millman, Bill Millman, Bob Page, Helon Page, Linda Campbell, and Lou Martino