20180601 New Member Social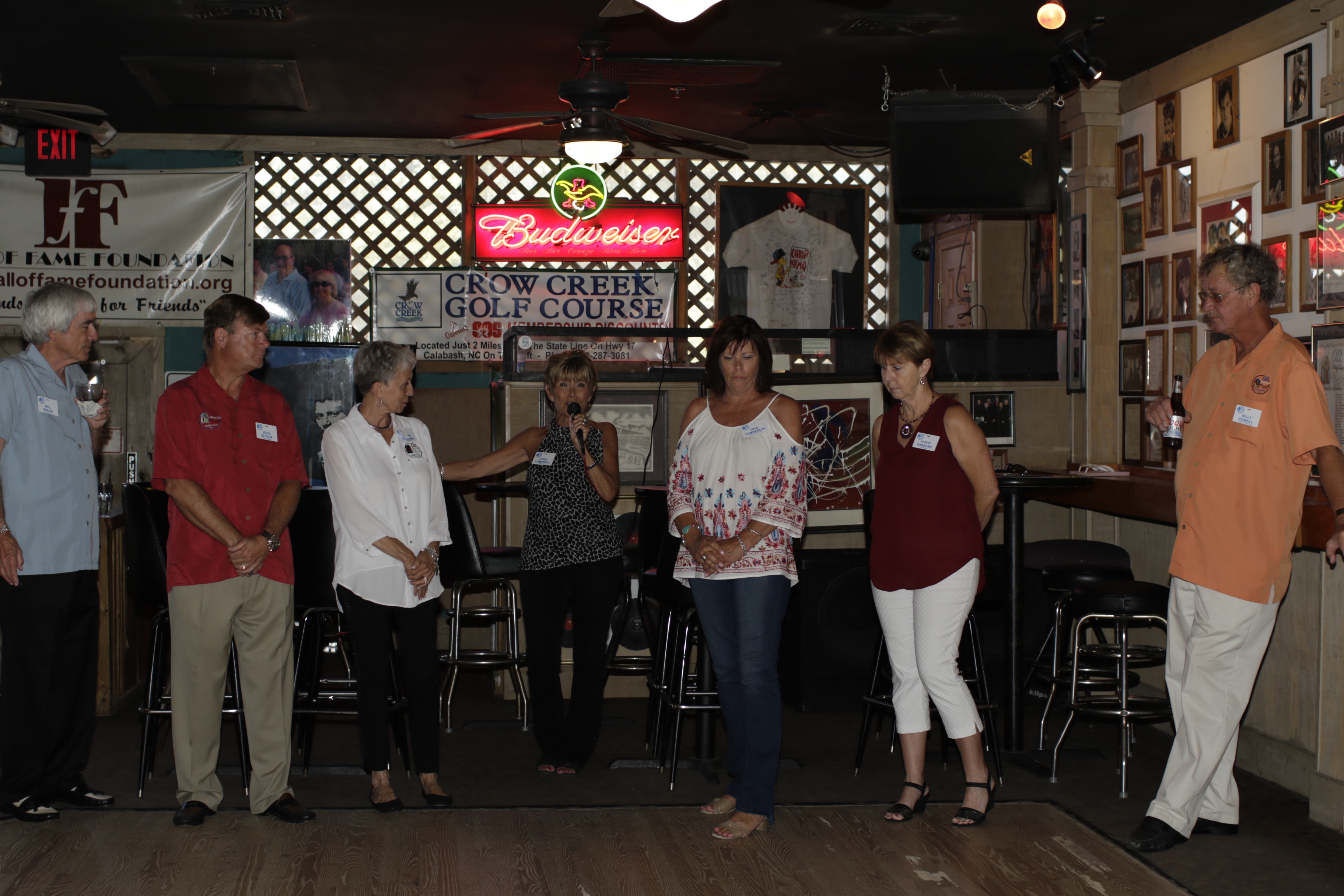 New Member Social
by
Vickie Parsons
Click Here to see Photos of this event
What A Great Event! On June 1st, the OD Shag Club Board of Directors hosted a New Member Reception in the backroom at Fat Harold's to welcome our new members for 2018. In attendance were 8 Board members, 5 Past Presidents, 13 Committees were represented, along with 29 new members. Fun was had by all with games and door prizes. Snacks were donated by Bi-Lo Food Store and served by Wendy Schultz and her food committee volunteers. Thank you, Wendy. Also, a big thank you to Karen Young and Nancy Sook for their assistance with checking in the members as they arrived and to John and Pat Harris for stepping in a taking pictures of our new members for the OD Shag Club Year Book.
President Linda Campbell welcomed all in attendance and introduced the 2018 Board of Directors and Committee Chairs. Each one had an opportunity to identify their position with the club and committee chairs had a chance to explain the responsibilities of their committee and encouraged each new member to get involved.
If you are attending a Shag Club function and see a new face in the crowd, stop and introduce yourself. It only takes a moment to make someone smile by just saying Hello!
Photos by Pat Harris