20190428 Spring Safari Brunch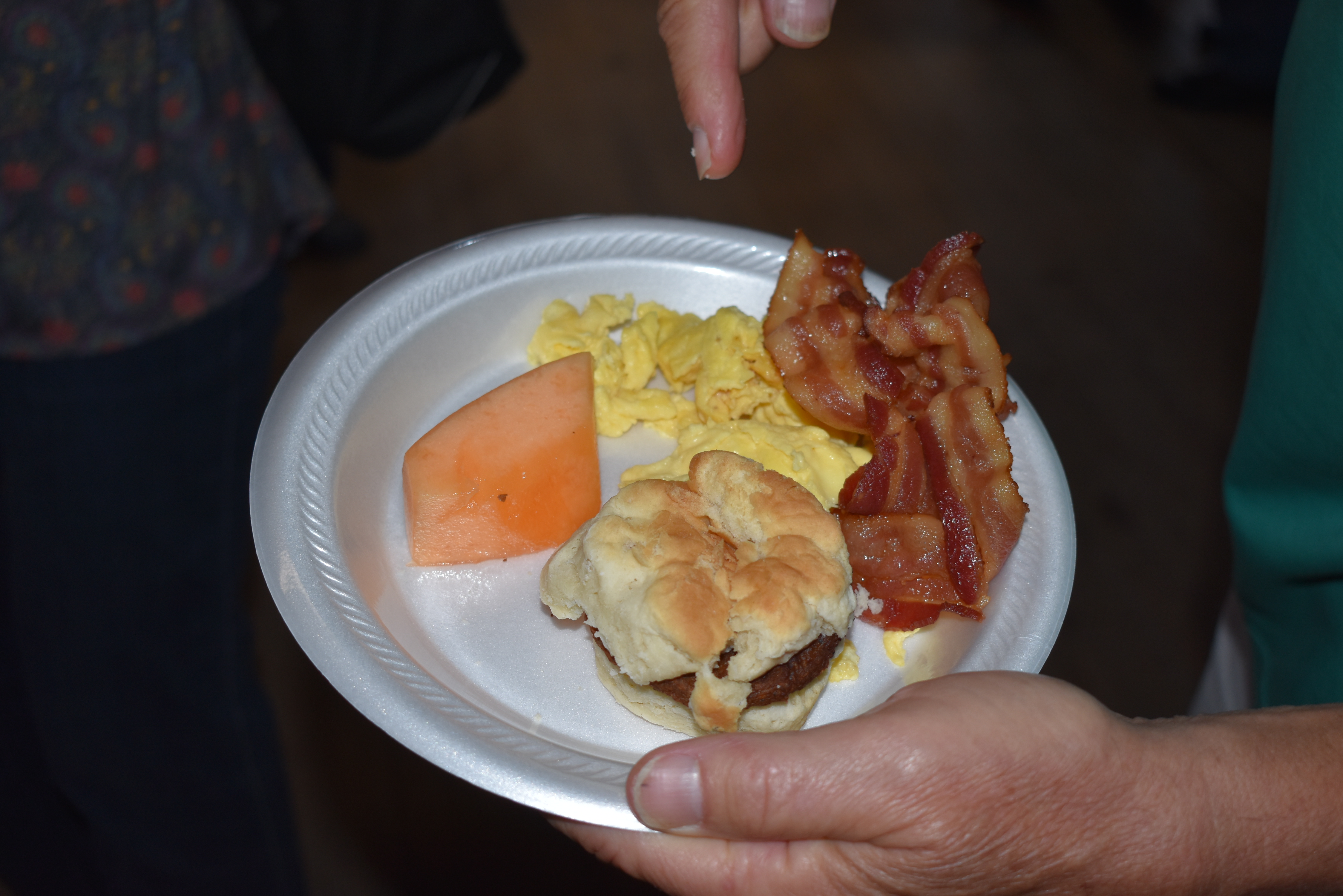 Spring Safari Brunch
by
Donna Williams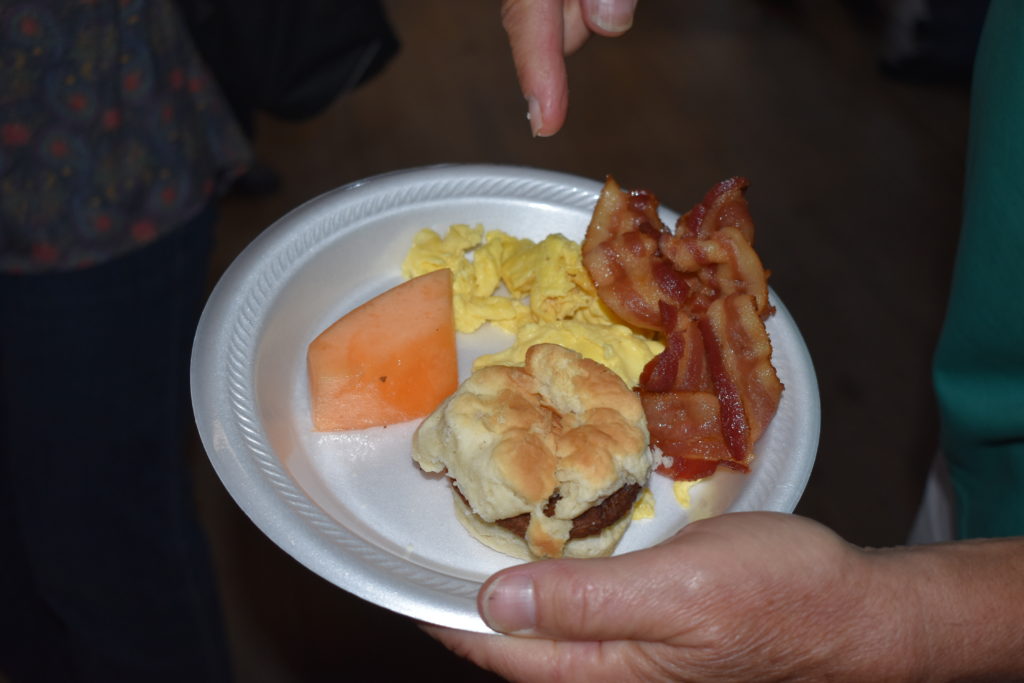 Click here to see Photos of this Event
Another great morning at the OD Shag Club Spring Safari Brunch. It was a terrific way to start off another super beach morning with the bright sunshine, lots of wonderful good morning smiles from special friends, delicious food, and awesome music across the street from the beach. What in the world could top all of this?
With 317 in attendance including 28 guest and 7 from the Junior Shagger community we began with some great dancing by our Junior Shaggers to show us how it is done these days. They did an awesome job and then pulled some lucky people up to share the dance floor with. Good job everyone. From there we received a welcome, a few messages and a blessing by our President Bill Bacon. Everyone waited to see what color ticket would be called first for the lucky people who would be fed first. Murl Augustine entertained us with great music while we waited. When the color was called, the rush was on for a filling breakfast of eggs, delicious bacon, sausage, grits, biscuits and fruit and it was topped off by our famous happy punch. As the remaining colors were called, it was obvious that everyone was delighted with everything. Thanks to Kathy and Terry McCoy, Paulette Miller, Wendy Schultz, their crew, the serving volunteers and to OD Arcade personnel who all worked hard to make this ANOTHER great event. Also thanks to the hospitality committee workers who did such a great job of keeping up with sign ins and information.
Wayne and Sue provided us with new items for Sale from our Ways and Means committee. A special thanks to Sue for all the sewing she did herself. Check out the tent during SOS for great products. Thanks go also to their helpers. Job well done.
Our 50/50 volunteers sold $758 of tickets. Of that one lucky winner went home with half. The Juniors were given $379.00 from the club and another $281 from the floor bringing their total to $600. Thanks to all purchasers and donators for being so generous. Thanks to our volunteers for the raffle.
To the volunteers who set up and cleaned up before and after the event thanks for being early risers and late stayers. To our photographer Lou-you allow us to have a look back of a great way to start a day at NMB Spring Safari.
Last but not least, thanks to the Golf cart ticket committee for the special smiles and greetings they gave everyone upon arriving and leaving.
WHAT AN AWESOME SUCCESSFUL MORNING!
Photos by Lou Martino