20190615 Pizza Party
Pizza Party
by
Donna Williams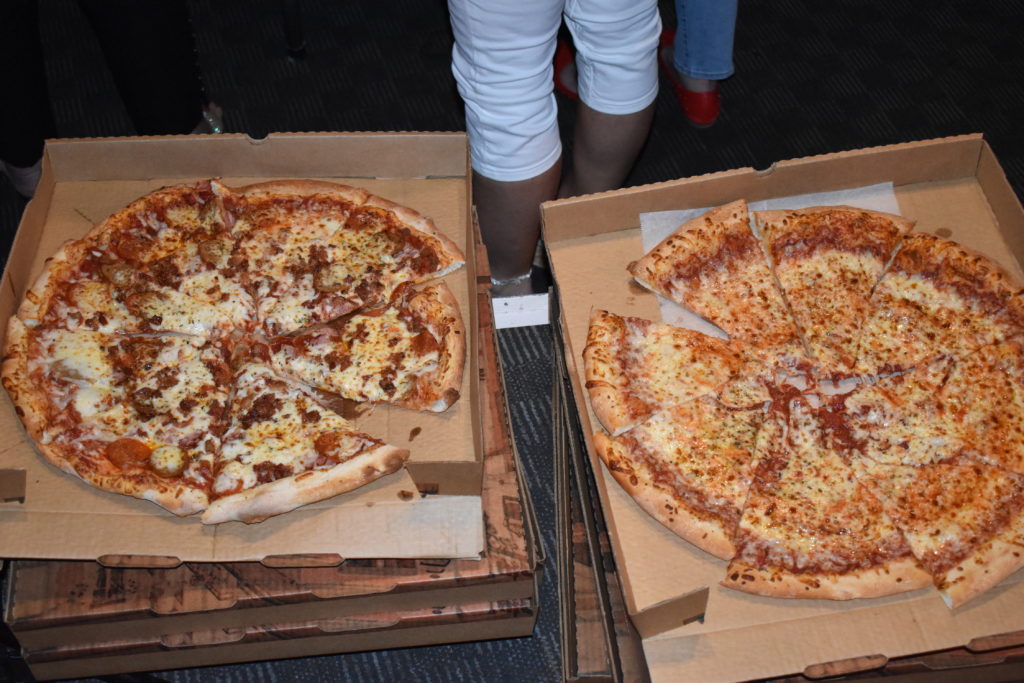 Click Here to see Photos of this Event
Our Pizza party took place at Ducks. Paul Craver not only played our dance music but sang for us as well. 120+ attended the event and thanks to our food committee, everyone was able to enjoy plenty of delicious pizza with various toppings delivered from The Main Slice.
To top off the pizza, our members in attendance with last names from I-P provided us with a vast array of delicious desserts. Thanks to Lou for our pictures and to all who planned, attended, and helped with another great event for the OD Shag Club.
The winner of the Logo was Lois Roberts, the Name Tag winner was David Pettigrew and the big winner of the 50/50 was Gilda Gailliher.
Photos by Lou Martino