20181217 Christmas Families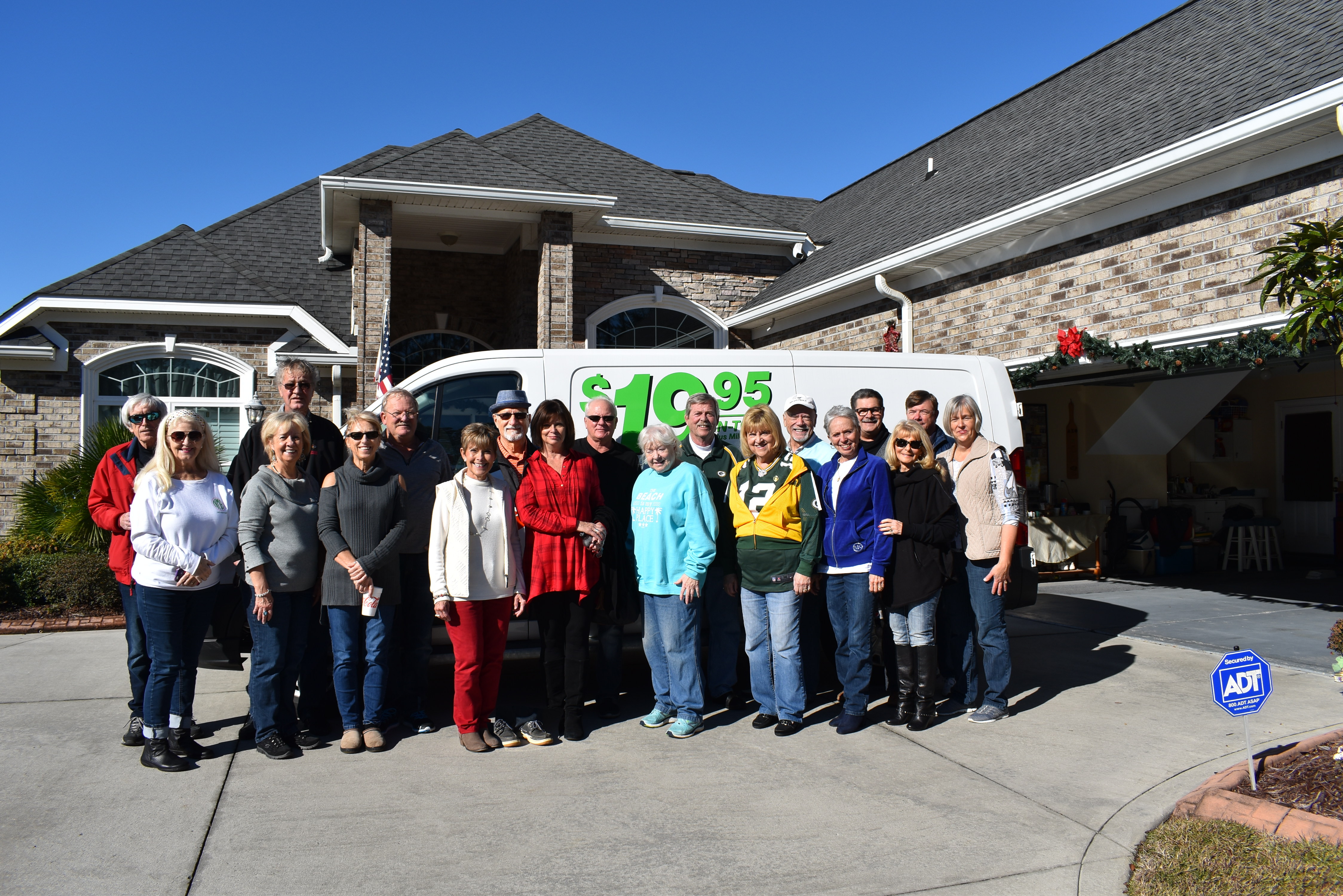 Christmas Families
by
Karen Young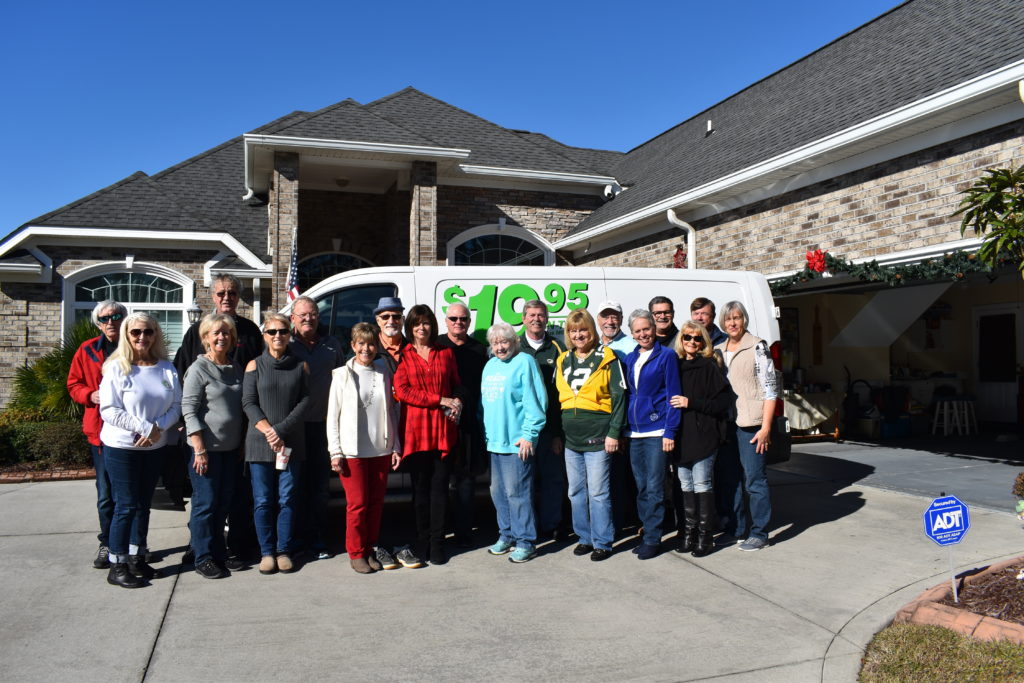 Click Here to see Photos of this event
The OD Shag Club was given the names of 5 families with a total of 8 children from Riverside Elementary School who needed a good Christmas. With the donations of $115.00 from the members of the OD Shag Club, $155.00 from the ODSC Dance Team, $200.00 from Dale Clements (by the way Dale joined the club that very night) and the extra discount donated by Belk's, we were able to get jackets, 2 outfits, underwear, socks and shoes for each child. Plus, we were able to get most of the items from their wish lists. Cindy Day, Cassy Shumway, Tina Tomberlin and Beth Cornwell helped me shop for the clothes. With the rest of the money, Tina and Beth helped me shop for the wish list items and wrap all the presents. The group from 5thAve. (Bill and Joan Bacon, Terry and Debbie Holmes, Charles and Brenda McArthur, Jerry and Linda Harrell, Susan Rasmussen and Pat Johnson) donated the bicycle, helmet and lock that was on one wish list.
Saturday night, Rich Young, Charles McArthur and Larry Jones collected the food and monetary donations in front of Fat Harold's. Thanks to the generosity of our club members for donating all the cans and boxes of food. We were able to fill the van full of food. To see what was donated see pictures of this event on the website. Thank you to all the members that participated in this drive for the Christmas Families.
Sunday morning, the following members: Monica and Billy Powell, Bill and Joan Bacon, Lou Martino, Linda Campbell, Sandy Cummings, John and Lori Setzer, Donna and Bernie Williams, Tina and Sonny Tomberlin, Terry and Kathy McCoy and Mike and Bonnie Bejzak met at our home to sort and box the donated food for the five families. Linda and Lou shopped at BI-LO for the turkeys, hams, and other perishable items needed with the donated money. BI-LO gave us a discount on the turkeys and hams.
Monday morning with the help of Lou Martino, Linda Campbell, Bill Bacon, Bernie Williams, John Setzer, Mike and Bonnie Bejzak, we delivered the food and gifts to the school for distribution to the families. The school counselor, Felicia, told me how much they appreciate what we do for these kids and their families each year.
Merry Christmas and a healthy and happy New Year,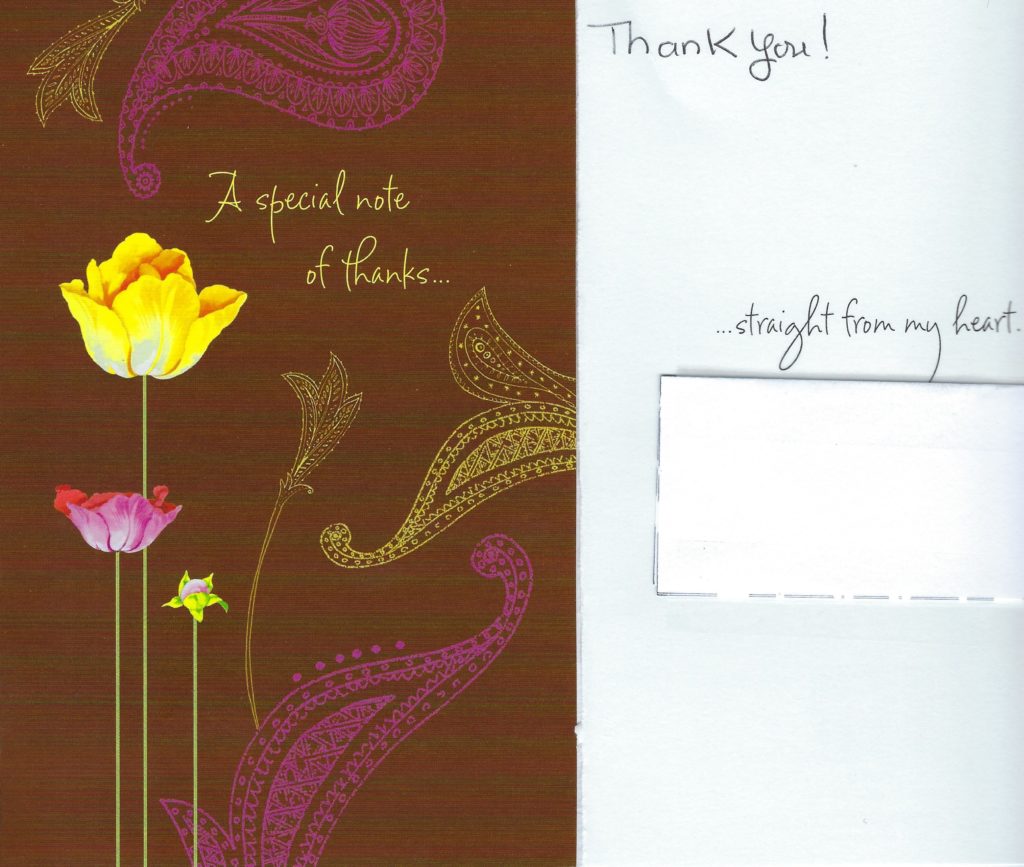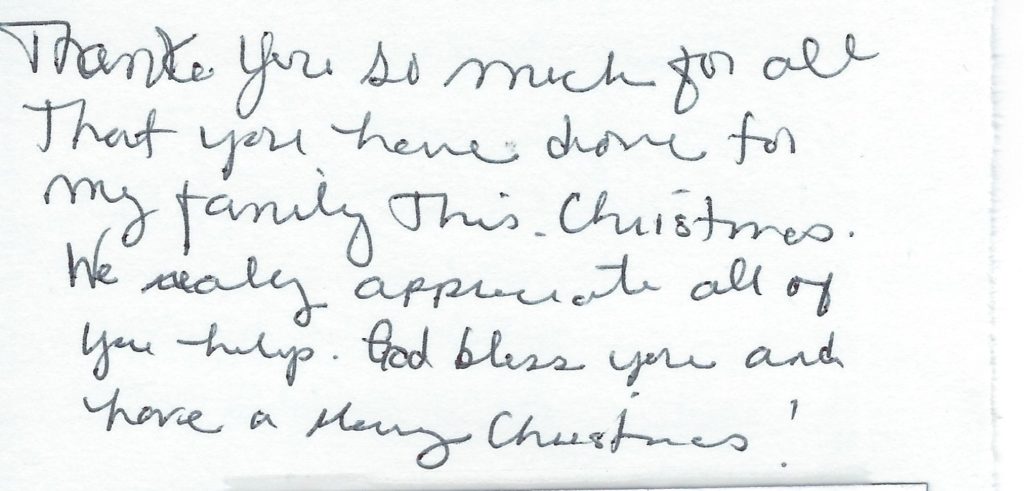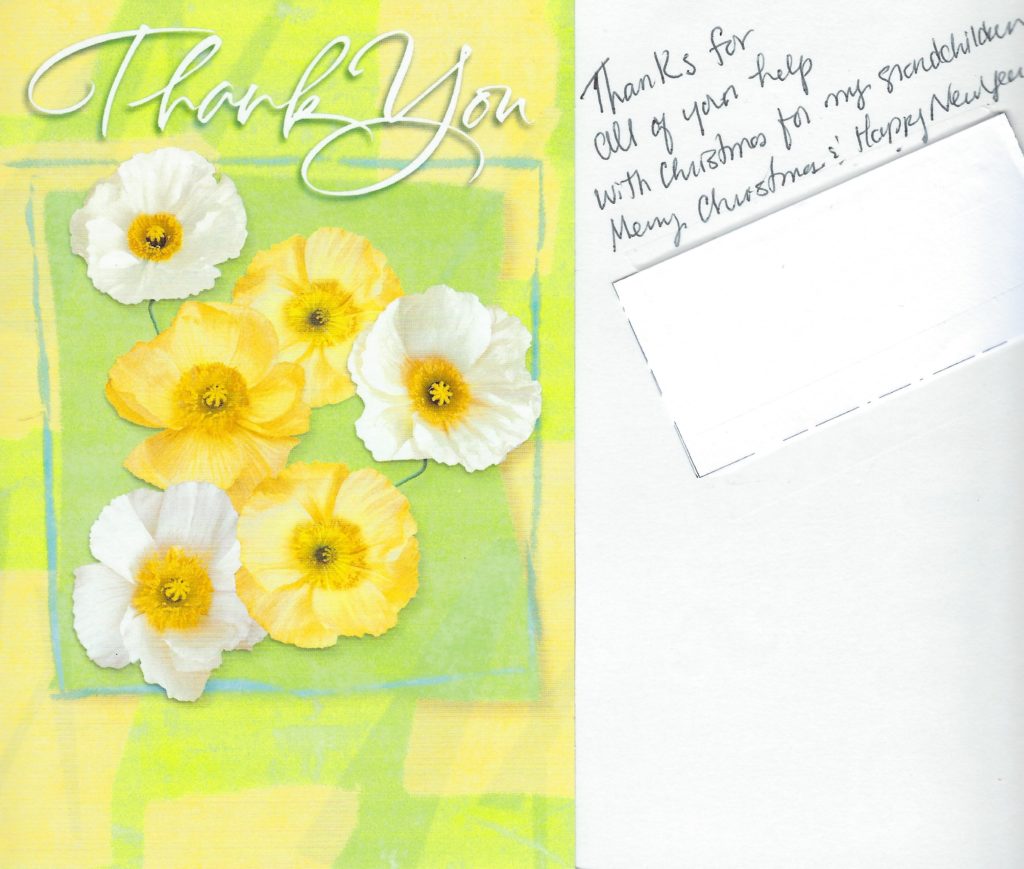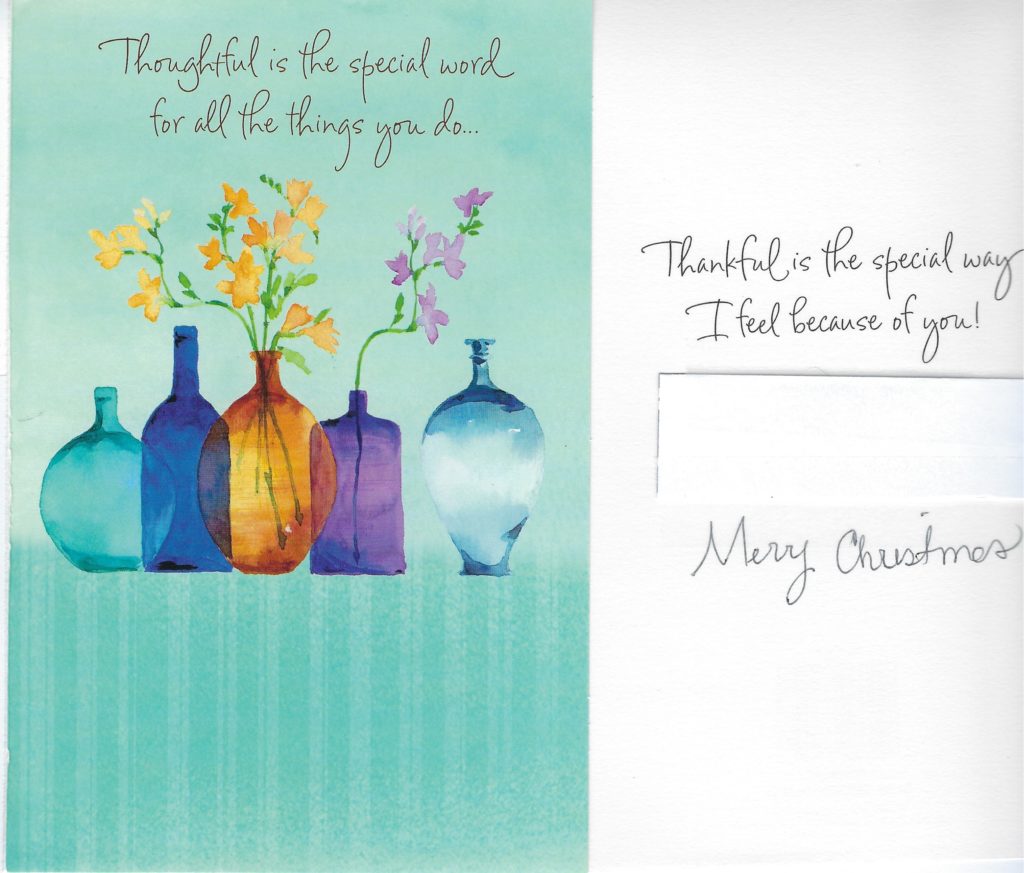 Photos by Lou Martino