20190921 Golf Cart Winner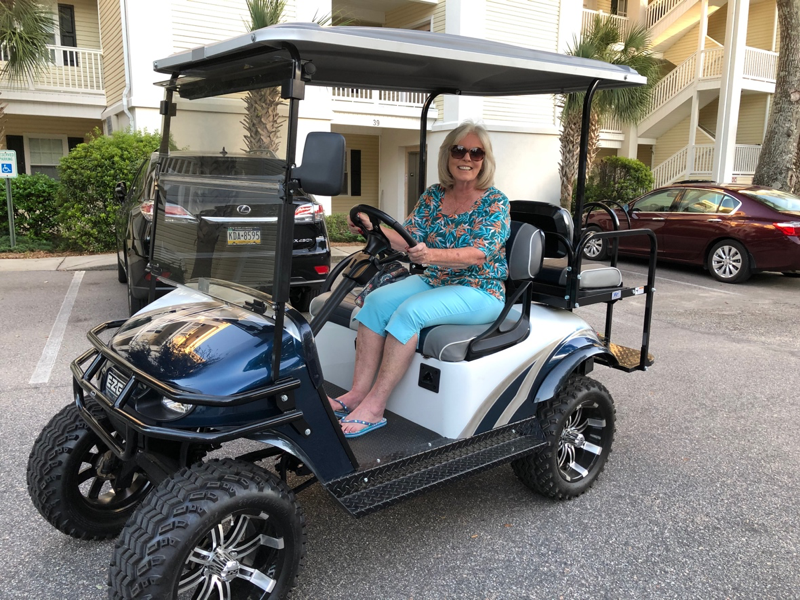 2019 Gold Cart Winner
by
Jim Palmieri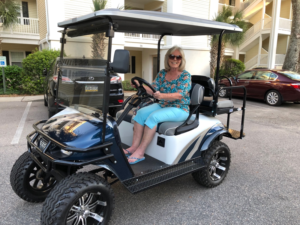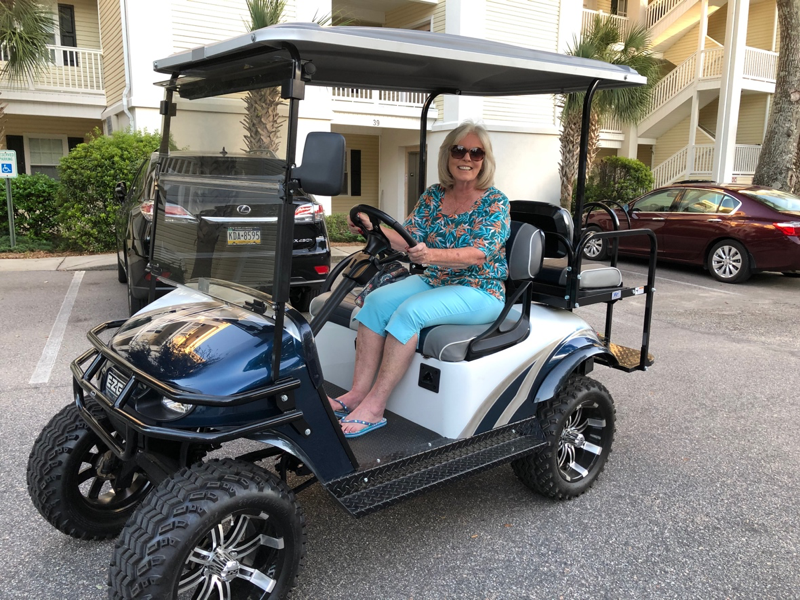 Click Here to see Photos of this Event
You can stick a fork in the 2019 version of the Golf Cart Fundraiser, because it is done. It was a record-breaking year. We have never tried to sell 3,200 tickets, we have never sold 3,200 tickets, and they were all sold by the end of SOS Parade Day way back in April.
Once again, a great big thank you to our volunteers who gave their time to support the Club, McMillan's for the use of their parking lot, and Lulu at Fat Harold's for inviting us indoors to sell tickets during Winter SOS. Also, many thanks to Mike Graham at Graham's Golf Cars for selling tickets and storing the cart all year. Please support businesses that support us.
The drawing was held on Saturday 9/21/2019 at Fat Harold's parking lot. The drawing was held on a Saturday for the first time and we had a great turn out. We have never seen so many fingers and toes crossed. And the winner was, Joanne Natt of North Myrtle Beach. Needless to say, she was extremely excited as were her ODSC friends.
Lesson learned; buy your tickets early in 2020!
Photos by Lou Martino