20210422 Celebration of Life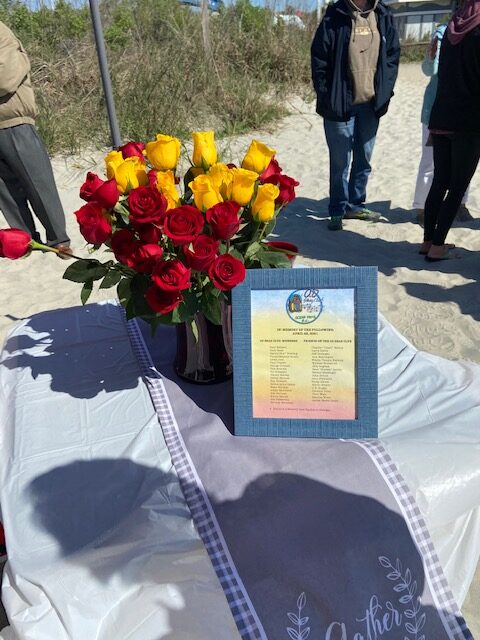 Memorial Service
by
Linda Campbell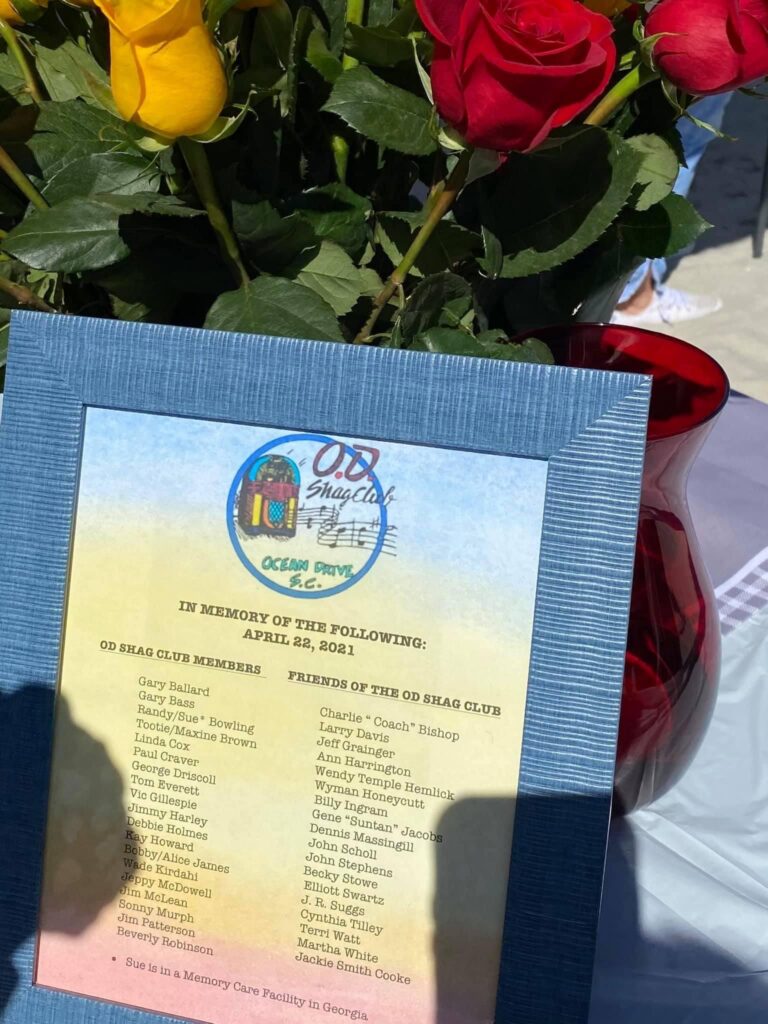 Click Here to see Photos of this Event
On April 22, 2021 at 10:00 am the sun was shining brightly on the beach, but the wind was blowing a bitter cold breeze. However, more than 180 people were gathering with their chairs, blankets, hot drinks on the beach straight out from the horseshoe. They were waiting for a word of comfort, a song of encouragement and a time of reflection as the Memorial service began.
Linda Campbell, Board Member and 2018 Past President welcomed everyone there and then opened the service with a prayer. She then explained that there would be a reading of the names of the members of the OD Shag Club that were lost during 2020 and 2021 and a RED rose would be placed in the vase representing each name that was read. Also, being read would be the names of "Friends" of the OD Shag Club and a YELLOW rose would be placed in the vase to represent them. John Setzer, President of the ODSC read the names of the OD Shag Club and Judy Caulder, Hospitality Chair read the names of the Friends.
Linda Campbell read a poem "THE DASH".
Christina Cooper Black was introduced and sang her version of Carrie Underwood's "How Great Thou Art".
Paulette Miller, Food Committee Co-Chair then invited everyone to help themselves to Ham biscuits, veggie tray and cookies while they continued to fellowship with each other.
Lou Martino, Dance Team Co-Chair, provided the music for the service.
The beautiful vase of flowers and a framed print of the memorial names was taken to Fat Harold's to be on displayed for their Re-opening set for that afternoon.
Photos by Barbara Hopper