20210522 May Party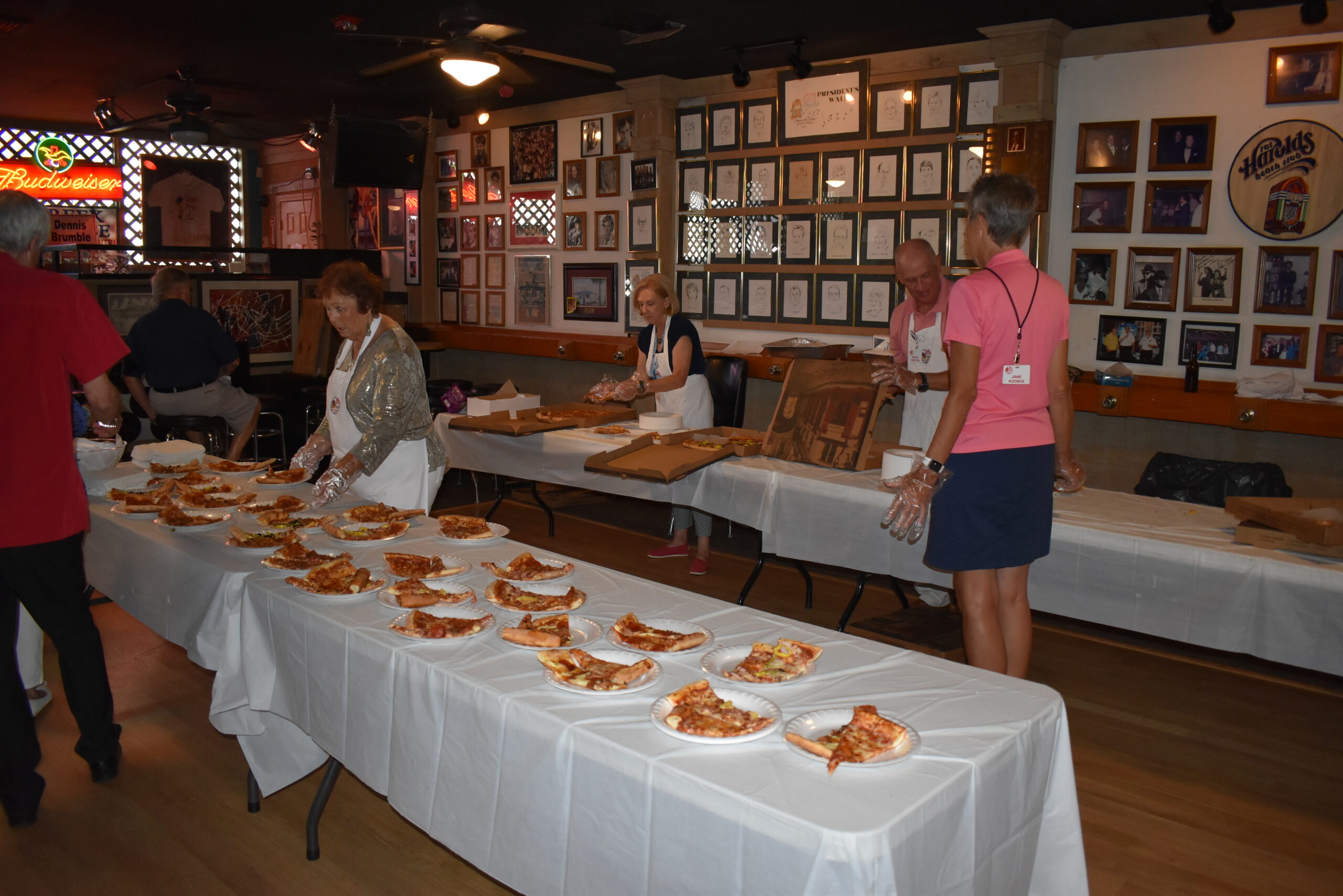 May Pizza Party
by
Joe Harrill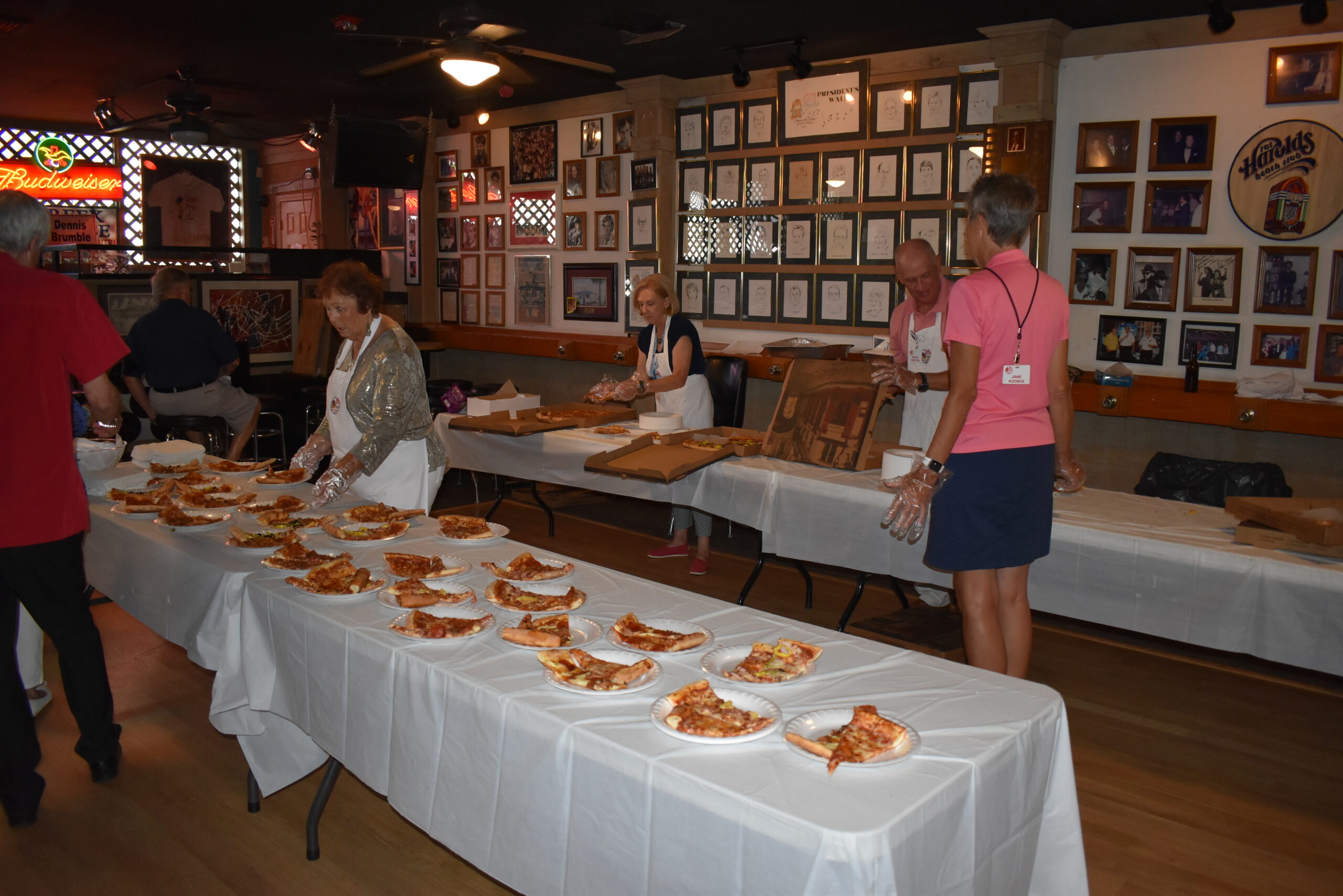 Click Here to see Photos of this Event
Wow, it has been over a year, but we are finally back in action!! The club met at Fat Harold's in Ocean Drive and everyone had their fill of wonderful pizza cooked by Main Slice in OD. Thank you, Paulette and your crew, for food set-up and arrangement. The cake was also very good.
A tremendous turnout of 163 people enjoyed the night. John Setzer President, opened the meeting with welcomes, discussed the 50/50 drawing, golf cart ticket sales, and the brunch on June 20 at the Arcade. Linda Campbell gave the prayer.
Thank everyone for coming out as it was great seeing the Shag Club friends. Dennis Brumble and Jimmy Buffkin did a great job providing the music. See you at the brunch!
Photos by Lou Martino