20211204 Christmas Parade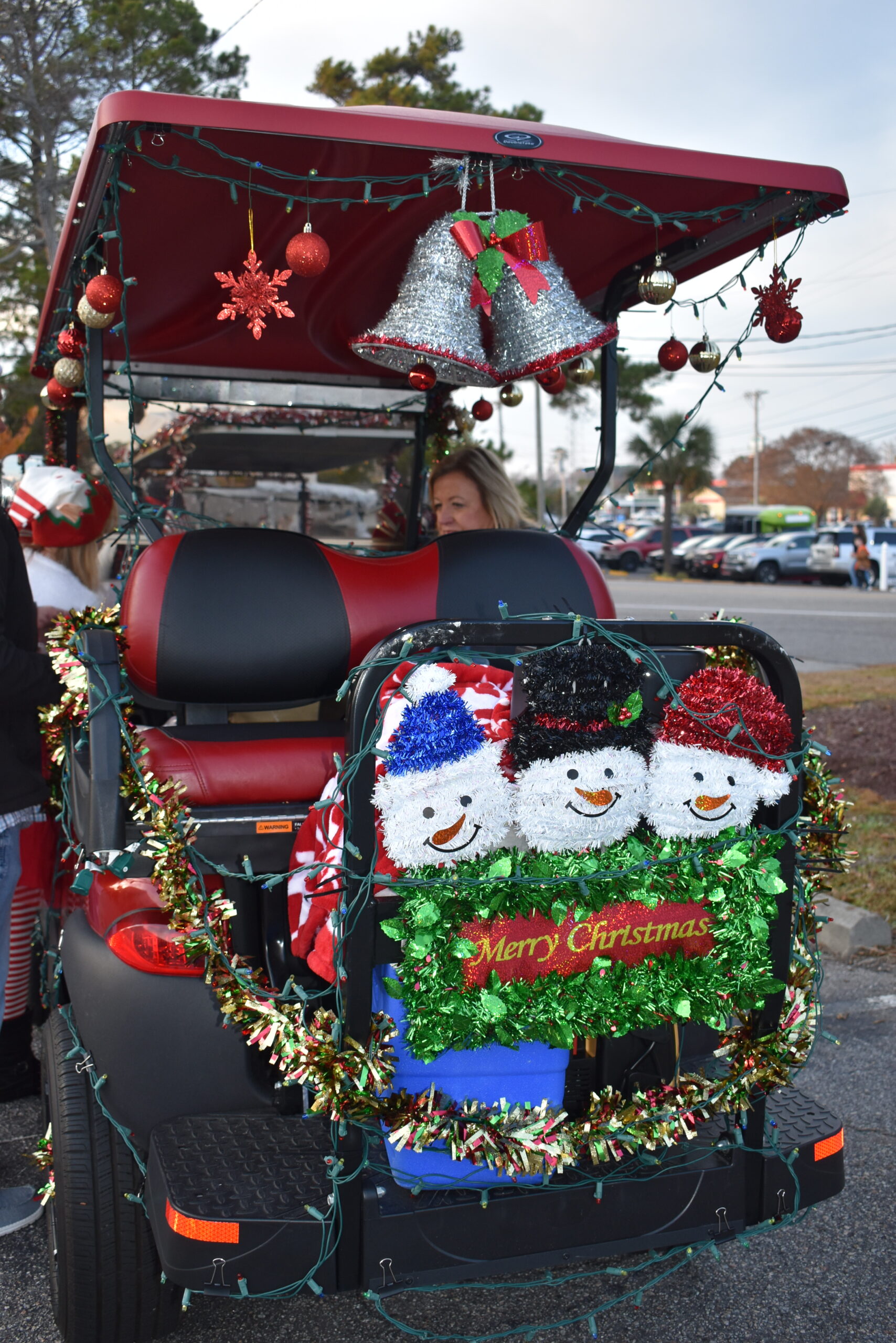 Christmas Parade
by
Billy Powell

Click here to see Photos of this Event
The NMB Christmas parade was held on Saturday, December 4th and the OD Shag Club was certainly a part of the entertainment. Buddy (Bill Millman) and his favorite elf (Diane Millman) led our entry and they had a lot of elves walking with them to throw out beads.
We were extremely popular with the children. You could hear as murmur in the crowd of kids as the banner went by with "They have Beads!!!" We had great golf carts all shining in the dark with fantastic lights!
A special thank you to John Barringer and Nancy Sook for signing everyone in and handing out the beads.
Also, special mention to Mark Adcock who took his Model T (from the 2019 SOS parade) and turned it into a 1917 Ford Truck pulling a trailer. Great way to recycle Mark!
Photos by Kay Hughes