20220421 40th Anniversary
OD Shag Club 40th Anniversary
by
Donna Williams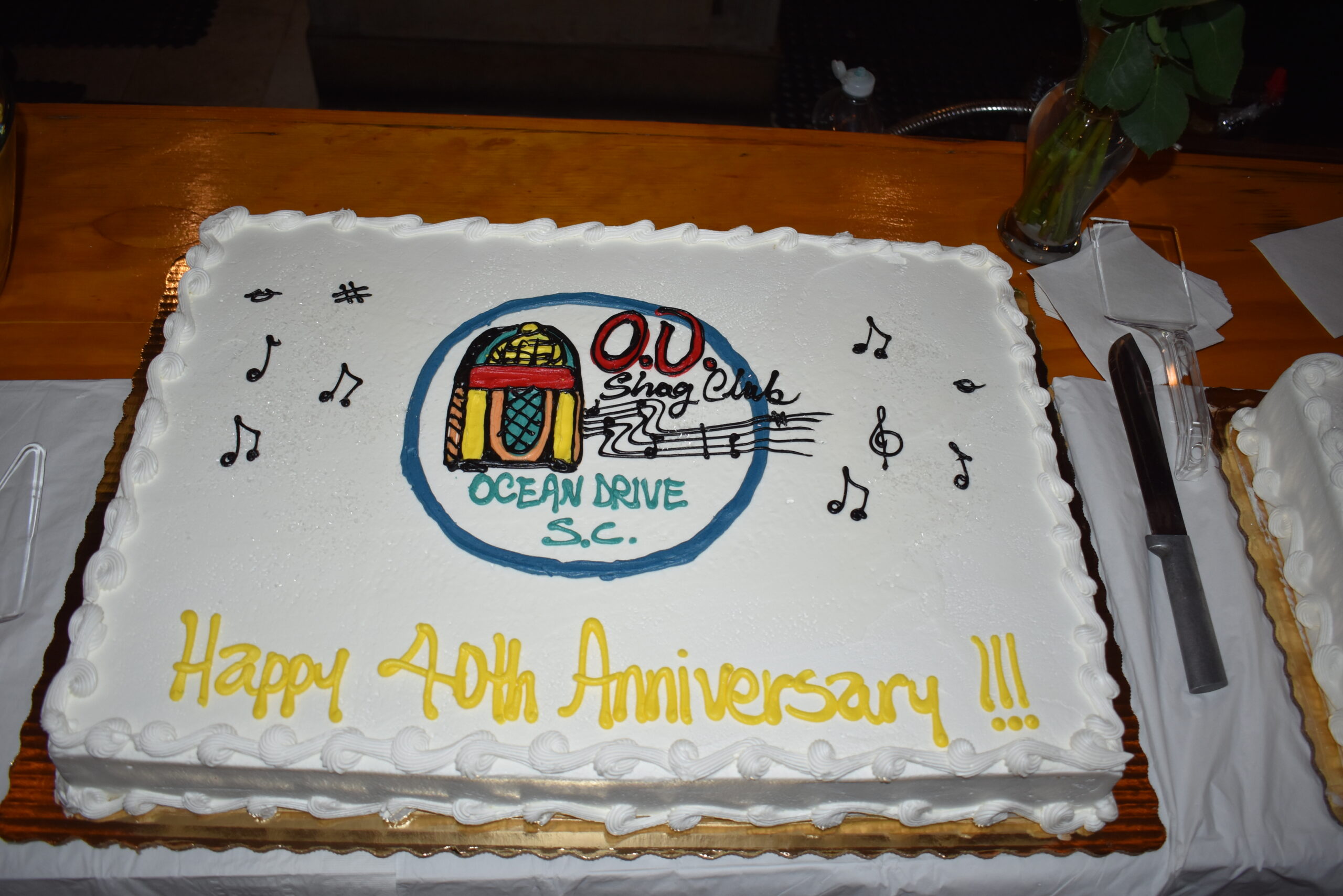 Click Here to see Photos of this event
After being postponed in January due to Covid, our Anniversary Drop In was a huge success. On the first night of SOS, we welcomed 226+ guest including past Presidents, lifetime members, icons, Al Cain winners, ACSC Board members, SOS Board members, Our Mayor Marilyn Hatley and lots of our wonderful members both new and from past years.
Held in the back of "our home" with our bartender Brenda, we danced to great music played by Rommie Tyndall, took lots and lots of pictures and ate wonderful desserts provided by our member volunteers, and two logo cakes prepared by a local bakery.
A special 40th Anniversary certificate was presented by Robin Morley, our A.C.S.C. Chairperson. Joining in the celebration with the current Board, a special thanks went out to LuLu for her years of putting up with us. We are so lucky to have such a great place to call home.
At the end of a super night of dancing, fun, laughter and stories being told, the feeling of being a part of such a wonderful, loving group of people was over whelming to many. New memories were made, and we left with a feeling that WE are all so lucky to be a part of something so special. Thanks go out to all who worked so graciously to make this once in a lifetime night(40th) a night we are so proud of and grateful for.
LOVING SHAG LIFE