20160918 SOS Brunch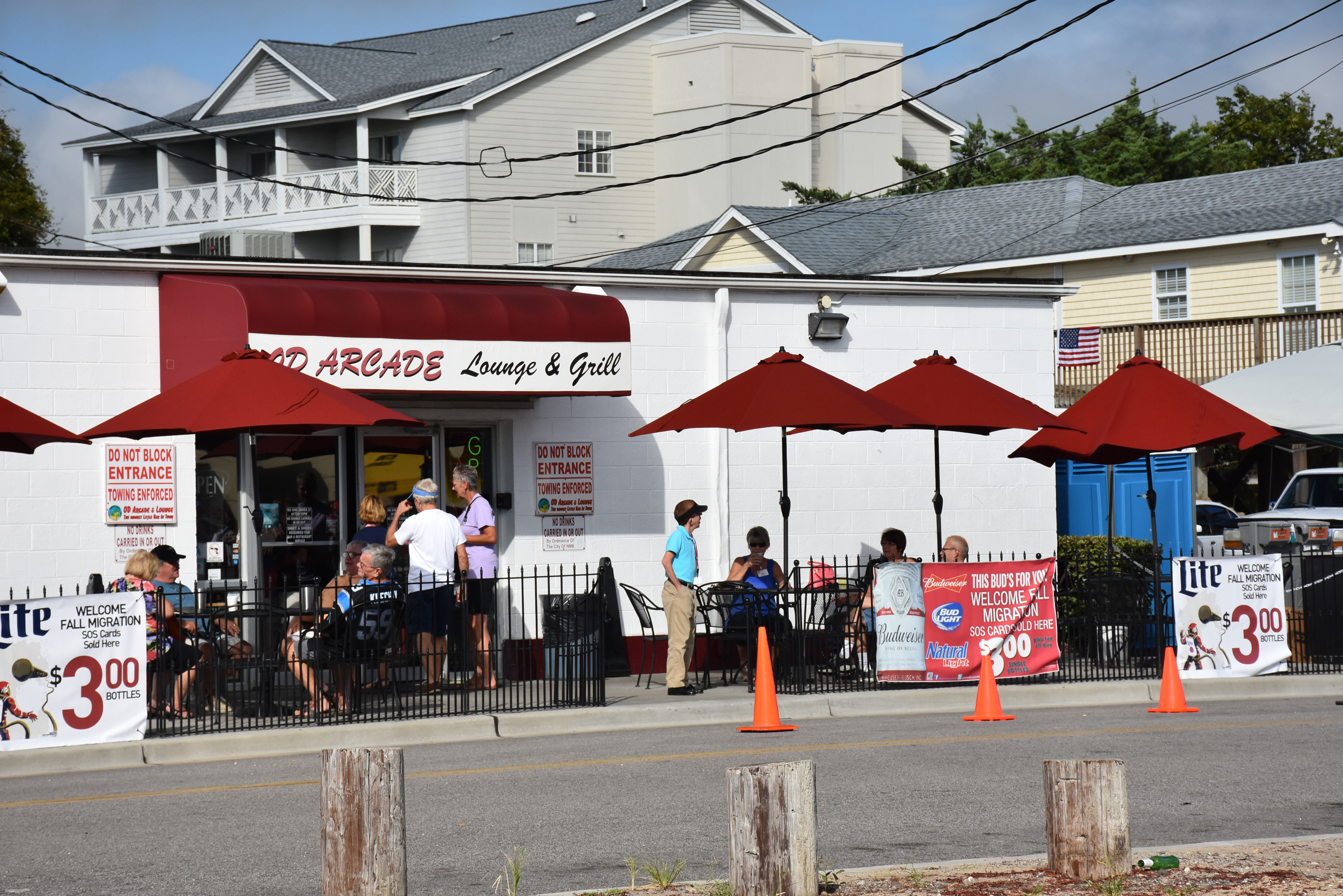 SOS Brunch
by
Linda Campbell
Click here to see pictures of this event
Yes oh Yes it's SOS and it is time again for the OD Shag Club Fall Brunch held at the OD Arcade. The rain didn't deter some 324 shag club members and their guest from coming and enjoying the great music of Terry McPhail.   As members and guests waited for Chris and his great staff to serve "adult beverages", they were enjoying the coffee and conversations of catching up with those they hadn't seen from last years Fall Brunch or even from the Spring Brunch. There was lots of laughter and smiles. It was especially exciting to see our "youngest at heart" member, Lenny Gardner, there as he had suffered a serious fall and is recovering and is now easing his way out some. Welcome Back Lenny!
Before breakfast was served, President Monica Powell had a very special presentation to each of the past Al Cain award winners. As their names were called, she presented them with a new name badge, which indicated that they were the recipients of this prestigious award. Each was honored to be wearing these badges in the future to OD Shag Club events.
As the food ticket colors were being announced and the snake of people lined around the dance floor, many people took advantage of the tunes being spun by DJ Terry and we all enjoyed watching them dance.
As entertainment for the Brunch we were honored to have Sam West Jr troupe of dancers, the Shag Time II and the Wee Baby Blues. They entertained us with their awesome dancing and the crowd threw money on the floor to help support their travel expenses as they compete. We were all in awe with the incredible talent these young people have as several were just 7-8 years old all the way to 14-15 years old. If only we "seasoned" adults could move like that!
The Name Tag Winner was Kathryn Wooten who was rewarded with $20 for remembering to wear her nametag. Yea!   Peggy Lugan was given $20 for wearing her OD Shag Club logo and Diane Tindall went home with over $300 + for the 50/50 drawing. WooHoo! Thanks to all who bought 50/50 tickets.
As the brunch was coming to a close it was reminded that we were having a Bar Crawl on Tuesday 9/20 starting at Pirates Cove at 6:00pm then transitioning to Fat Harolds. We will do it again on Thursday 09/22 starting at 6:00pm at the OD Arcade and then moving to Ducks, so come join us for some great fun, fellowship and of course so great shaggin'…..cause YES OH YES….ITS SOS!!!!