20170311 US Agricultural Department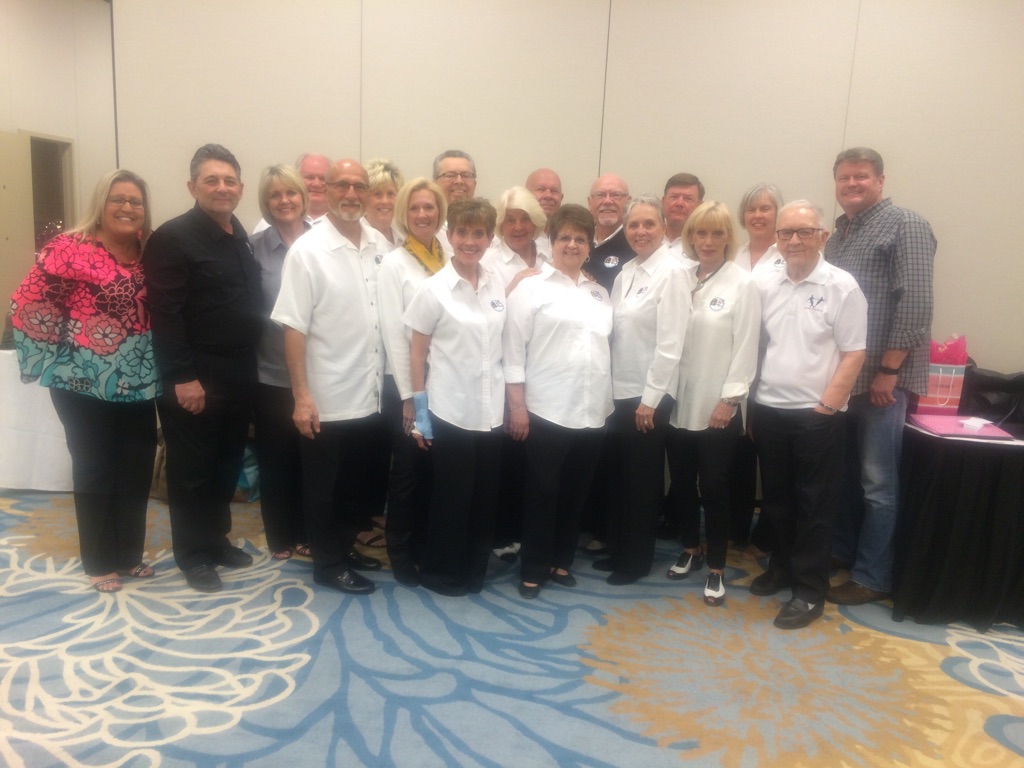 US Agricultural Department Demo
by
Lou Martino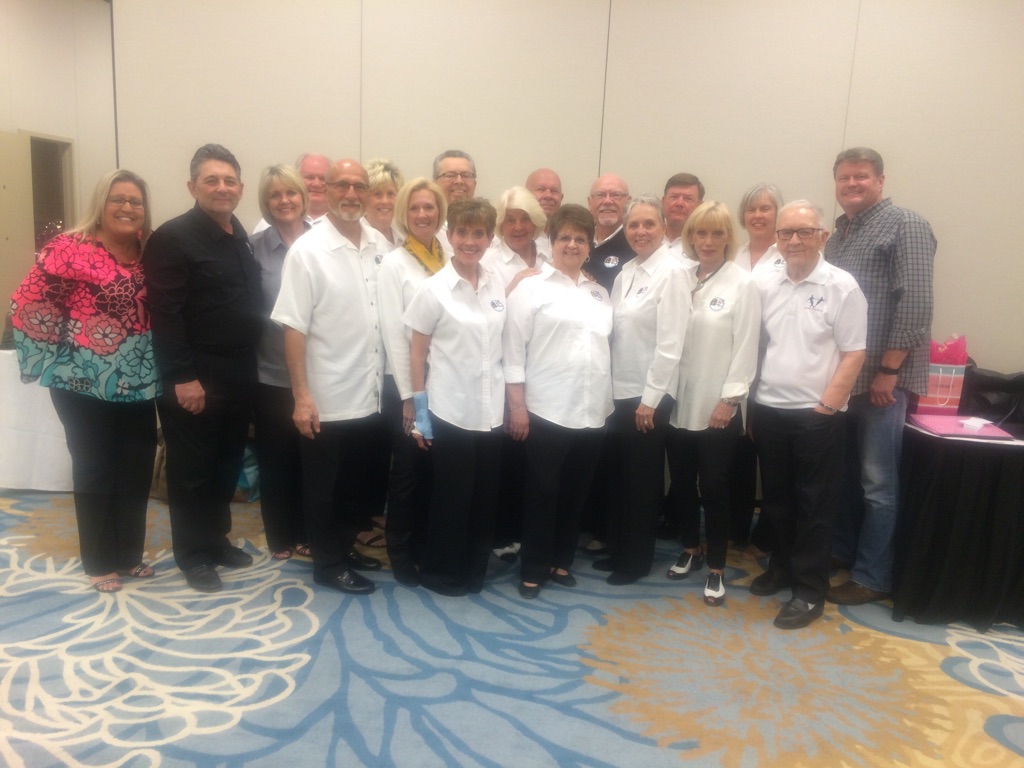 Click Here to see Photos of this event
The OD Shag Club was invited to dance at the Agricultural Business Meeting/Conference located at the Double Tree Resort in Myrtle Beach March 11, 2017 at 7:30PM to 10PM at the request of Lisa Caveny ACSC Secretary.
Lisa asked the Team to demonstrate the Shag Dance along with teaching a line dance. Al and Patty Guazzo from South Strand Shag Club taught the basic Shag Steps.
After Lisa educated the group on the history of the Shag, she introduced Al and Patty and the OD Shag Club. At that we were ready to dance. We had a great dance floor and great DJ from Murrell's Inlet Paul Matthews playing great music to dance to.
Al and Patty did a great job teaching the basic. Men on the right, ladies on the left. Each member of the dance team paired off with members of the conference. The students were hungry for instructions: 1 and 2, 3 and 4, 5 6. Even though not one of their group knew how to Shag, by the end of the instruction, everyone was on the floor dancing to the music. All but a couple of their 50 members were on the floor.
This was a very enthusiastic group. We all had a great time and grateful that we could promote the Shag Dance. Their group was very pleased from the comments heard during the night.
A special thank you to Lisa Caveny for setting up this event and the opportunity for the OD Shag Club Dance Team to perform, Dwayne Baggett, SOS Board Member and Dale Phillips, from the Electric City Shag Club.
Thanks to the OD Shag Dance Team members that danced for this event: Linda Campbell, Billy Byrne, Barbara Hopper, Cathy and Rich Jamiolkowski, Connie Livingston, Lou Martino, Bill and Diane Millman, John and Lori Setzer, Diane Tindall, and Burnie and Donna Williams
BELOW IS LISA CAVENY'S RESPONSE TO THIS EVENT
---
For the Love of Our Dance
by
Lisa Caveny, ACSC Secretary
On March 11th, I was invited to organize shag lessons for a convention of Federal employees representing the US Department of Agriculture. The desire to learn about our state dance was expressed and all in attendance were South Carolina residents. I posted a request on Facebook for volunteers to help with this opportunity. The first to respond was Allen and Patty Guazzo from South Strand Shag Club, Murrells Inlet. Allan and Patty are local to the south end of the Grand Strand and teach shag on a regular basis as part of their passion for our dance. I then heard from Lou Martino and Linda Campbell, who coordinate the appearances of the OD Shag Club Dance Team from North Myrtle Beach. Lou lined up about a dozen or so faithful volunteers who regularly go out into the community and share the love of our dance. I now had my instructors and an entire dance team!! My desire to volunteer and share our dance just became strengthened by the generous spirit of these fellow shaggers. The others to reply quickly to my plea for help were SOS Board Member and friend, Dwayne Baggett and my boyfriend Dale Phillips representing Electric City Shag Club, Anderson. I composed a short bit about the history of shag and off we went to Myrtle Beach. The evening was held at the Hilton Doubletree Resort in Myrtle Beach and there were approximately 40 in attendance. Our DJ for the evening was Paul Matthews of Music on the Strand, Myrtle Beach.
After a brief introduction and history of the beginnings of our dance, The OD Dance team, dressed so nice in their starched white shirts and black pants, came to the floor for two exhibition style dances. They danced to Cake On The Ocean by DNCE and Silk On Glass by Vance Kennedy. The low to the floor shuffle steps were easy to see by the audience and there were quite a few turns and fancy steps spotted. Lou did such a nice job of changing partners for the second dance to ensure that all members of his team had time on the dance floor. The love of our dance was evidenced by the fun and the high energy that this dance team displayed. Next we called to the floor Al and Patty, who broke down the basic shag step to a packed dance floor. Al asked the audience, "How many of you know how to walk?" (All hands reached high up in the air) He replied, "Then shagging should not be difficult because shagging is like walking to the beat of music." After demonstration, slow methodical instruction, and plenty of repetition…it seemed that everyone was catching on. "One and two, three and four, rock step" was counted aloud and every person was shagging! The smiles were contagious and you could see that everyone dancing had just taken their first steps into our wonderful world of beach music and shag dancing.
I was so very proud of how this event came together…unrehearsed, many volunteers I met for the first time, two local shag clubs bringing their talents and energy to one dance floor…It was such a success! The comradery and support that I felt from each person who volunteered their time was over whelming. I don't know that there are words to describe exactly how I felt as I watched Al and Patty and their patience through instruction, Al added just enough humor to keep everyone from getting discouraged, the friendliness and encouraging nature of the OD Dance Team members as they took these beginners by the hand and made certain that every person on the floor had a partner, and last by not least, the support and willingness to attend and participate by Dwayne and Dale, who offered me encouragement throughout the entire planning process. Sometimes things have a way of just working out…and sometimes it goes beyond your expectations…this was one of those times. God bless each shagger who participated…I appreciate you!
Each one of you personify the entire reason that I choose to serve.
May you always dance like everybody's watching!!