20180322 Belk's Dance Team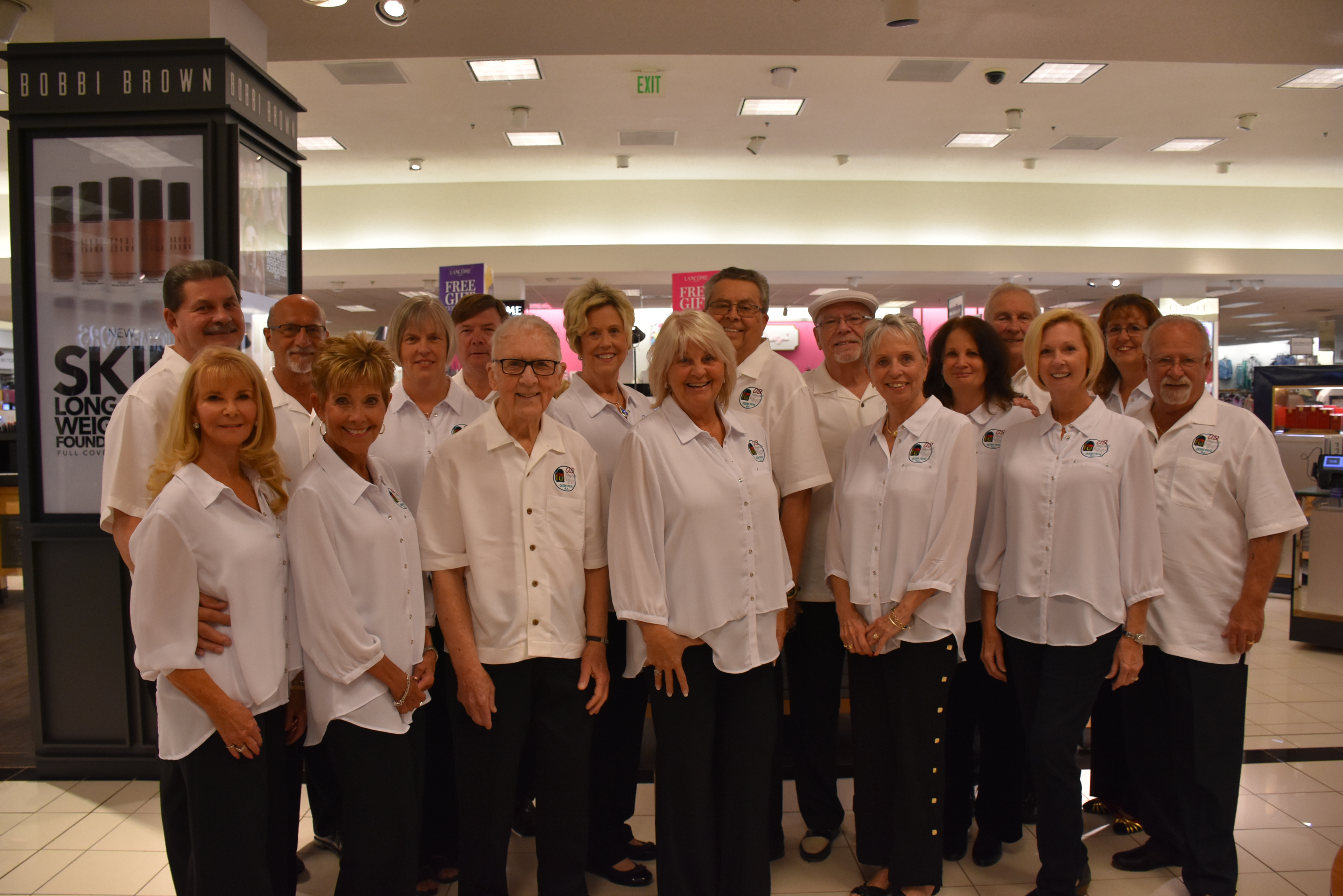 Dance Team at Belk's
by
Lou Martino
Click Here to see Photos of this event
On March 22, 2018, the OD Shag Club Dance Team performed at Belk's at the Myrtle Beach Mall between the hours of 3PM and 5PM. The store theme was "Girls Night".
We were welcomed to the Shoe Department by our own Cindy Day. As always, the staff at Belk's welcomes us with open arms. Thank you, Cindy, for inviting us to Belk's and allowing us to promote the OD Shag Club and the dance that we love so much the "Shag".
As is our normal routine, Linda Campbell introduced each team member and gave a little introduction as to the evolution of Carolina Shag. Her voice was heard though out the store, so as we began to dance more customers came to watch us dance.
Belk's provided us with a DJ "Scott" who was nice enough to play the songs that the team would dance to. We provided the music and he played it as requested by the team.
Each couple of the team danced twice for around one and a half minutes each time though out the two-hour block. We had 17 members of the dance team present.
I would like to thank the members of the team that danced at this event. From left to right: Mike Bejzak, Bonnie Bejzak, Lou Martino, Linda Campbell, Lori Setzer, John Setzer, Billy Byrne, Cathy Jamiolkowski, Barbara Hopper, Rich Jamiolkowski, Burnie Williams, Donna Williams, Cherie Patalik, Larry Boyer, Connie Livingston, Callie White and Ted Sobol.
Also, a special thank you goes out to Belk's for the gift bags they presented to each of our members. We all appreciate your generosity.
Photos by Lou Martino