20180328 Ocean Bay Elementary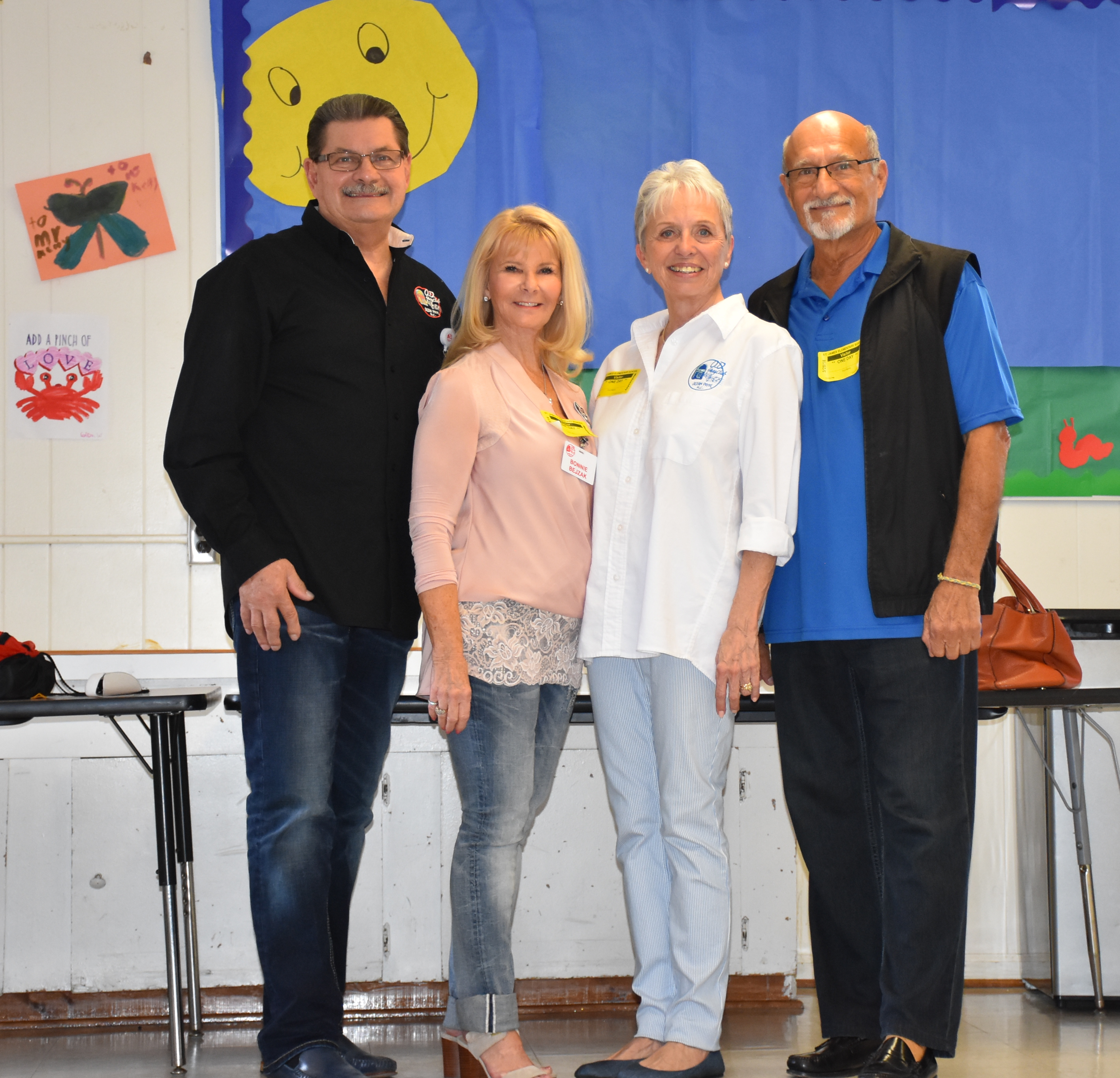 Ocean Bay and St James Elementary Schools
by
Lou Martino
OCEAN BAY ELEMENTARY SCHOOL
ST JAMES ELEMENTARY SCHOOL
CLICK HERE to see Photos of Ocean Bay Elementary School
CLICK HERE to see Photos of St James Elementary School
Photos by Lou Martino
On March 28, 2018 the OD Shag Club Dance Team was asked to demonstrate and teach the Shag Dance at the Ocean Bay Elementary School during their Music Appreciation Day which is like Fine Arts Day only it focuses on Music. Our point of contact was Kristie Jacobs who I might add was the teacher of the year 2017-2018.
We were to teach and demonstrate the Shag Dance from 8am until 11am to 1st thru 2nd grader on the first day and the second day were to teach and demonstrate to the 3rd thru 5th grade. We focused on the 3rd graders since they were studying South Carolina History.
Since the dance team had two events on March 29, 2018 one at Ocean Bay Elementary School and the other at St James Elementary School, we had to split into two teams.
Our point of contact at St James Elementary was Kayleigh Vanlandingham. Her request to revisit St James Elementary was that the students responded so well to our visit last year that they wanted us to return this year. After all, these will be our future shaggers.
Both days were attended by our early risers, since we had to be at Ocean Bay Elementary at 7:30am which is located on International Drive in Myrtle Beach and St James Elementary which is located just this side of Surfside Beach. They were both early mornings for the team but it was well worth the trips after seeing the enthusiasm of the students and their love of the music.
On the first day Linda Campbell and Lou Martino headed our team at Ocean Bay Elementary supported by John and Lori Setzer, Barbara Hopper and Donna Williams. Linda introduced the team and began the instructions and the demonstration. We were very impressed with the amount of energy and discipline of these "young-ins".
They all wanted to learn how to shag. They were all fine until they had to find a partner. The girls were more forward than the boys. However, after they saw how much fun they could have, they all began to dance with each other.
The first day went very well and we all had a great time.
The second day was a little challenging since we had to split our team into two events. Linda Campbell, along with John and Lori Setzer and Barbara Hopper took Ocean Bay Elementary. They were to teach 3rd thru 5th graders.
Lou Martino, Mike and Bonnie Bejzak and Donna Williams went to St James Elementary. They were to teach pre-kindergarten thru kindergarten. The students here were just great.
At each location we had a 25-minute time frame to teach and demo the shag dance and in each class, there were 25 to 50 students so we had our work cut out for us. But with the cooperation and structure of the class, we had no problems and we had a lot of fun.
Thank you, Kristie Jacobs and Kayleigh Vanlandingham, for including the OD Shag Club Dance Team in your Music and Fine Arts Day.
Some special thanks go out to those members of the OD Shag Club Dance Team for getting up so early to promote and preserve the Shag Dance.
Photos by Lou Martino