20181006 Shoe Center Hurricane Relief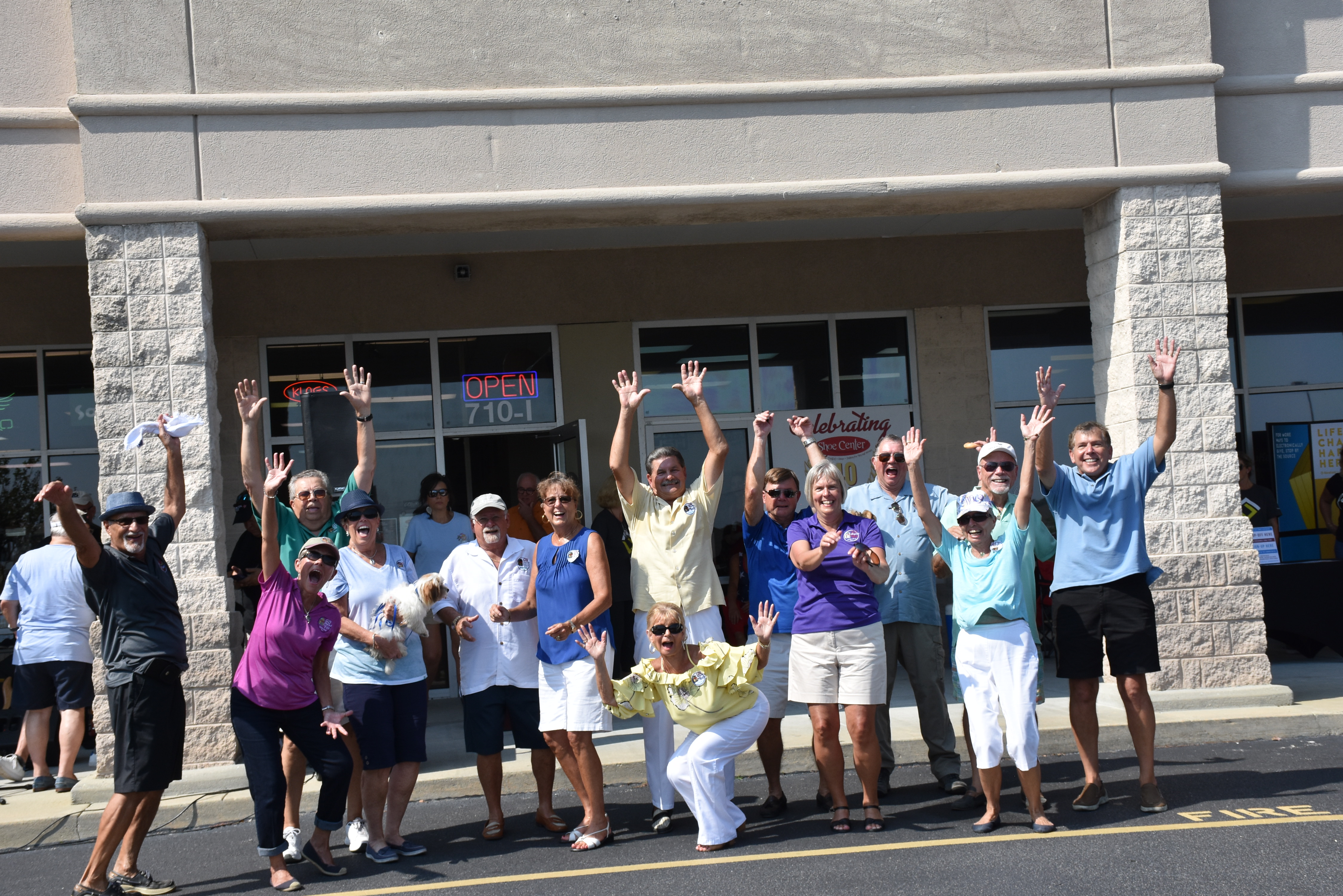 Shoe Center Hurricane Relief
by
Linda Campbell
Click Here to see Photos of this Event
On October 6, 2018, the OD Shag Club Dance Team was invited to participate in a combination 40thAnniversary and Hurricane Relief event for the The Shoe Center in North Myrtle Beach.
Mike and Ginger Parnell, owners of The Shoe Center are celebrating their 40 years of the The Shoe Center with a concert from Gary Lowder and Smokin' Hot, along with the partnership of the Barefoot Church and Impact Ministries to help benefit those who were affected by the recent Hurricane Florence.
Those participating from the OD Shag Club dance team were: Linda Campbell, Lou Martino, Mike and Bonnie Bejzak, Cathy and Rich Jamiolkowski, Connie and Jim Livingston, Ted Sobol, Callie White, John and Lori Setzer and Donna and Burnie Williams.
Although the temperatures were in the 80's and the humidity was very high, the dance team would dance a dance or two and then sit down, rest and refresh themselves as Gary Lowder and the band played some great tunes.
Barefoot Church and Impact Ministries were collecting from those who attended with Hurricane Relief Supplies and it seemed like they were loading, van after van of supplies from those who came to enjoy the event.
Thank you once again to Mike and Ginger Parnell for this invitation to be a part of a great event. Happy Anniversary to you and here's wishin' for another 40 years!
Photos by Lou Martino and Monica Palmieri