20180722 Junior SOS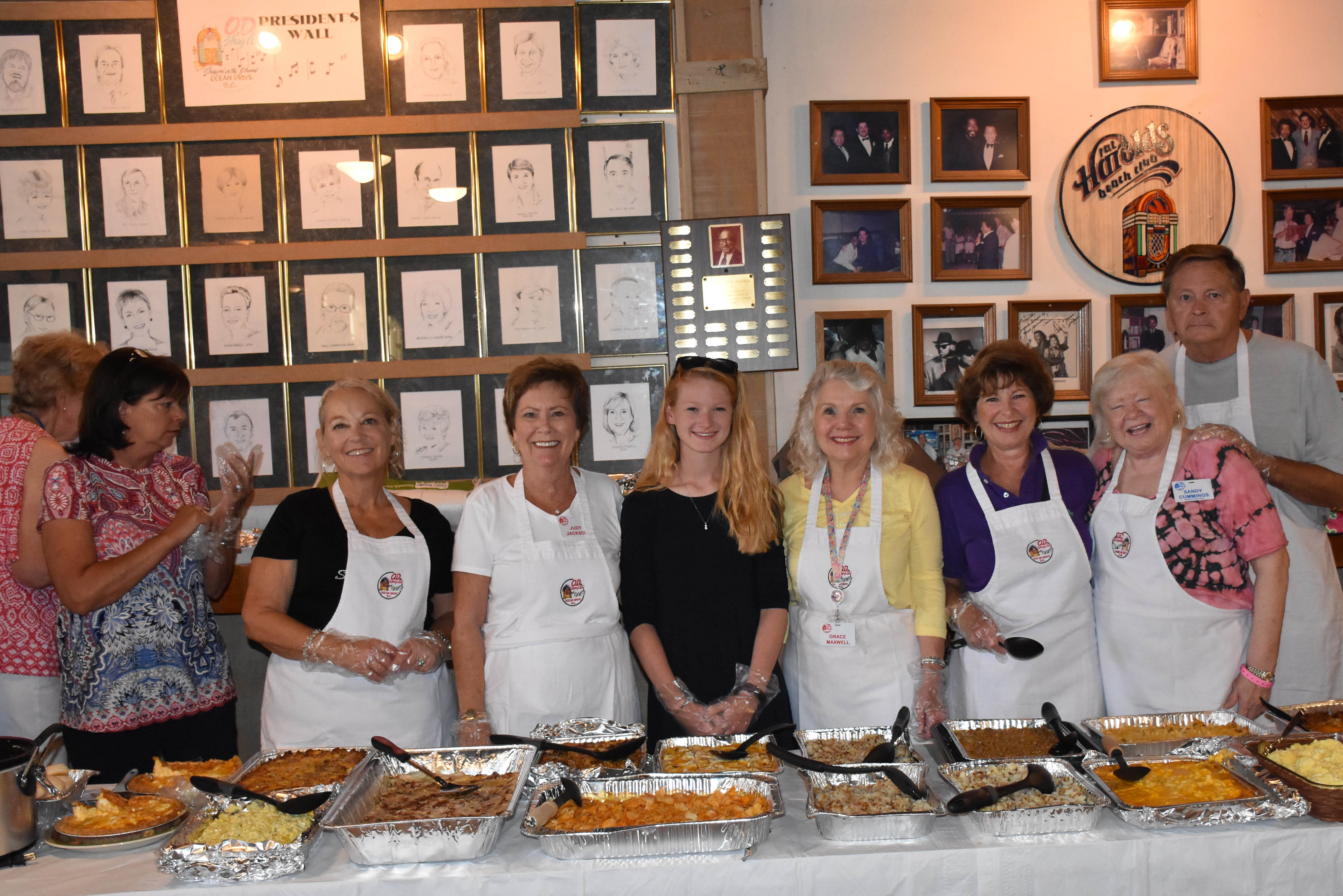 Junior SOS Brunch
by
Bill Bacon
Click Here to see Photos of this event
The OD Shag Club held our annual brunch for the Junior Shaggers and their parents to help them cap off their Junior Shaggers SOS on Sunday, July 22nd in the back room of Fat Harold's. We had a great turnout by members of the OD Shag Club with 52 members either working or bringing food or both. We served a total of 179 Junior Shaggers and parents.
Afterwards, the Junior Shaggers, their parents, and members of our club who were there, went into the main room of Fat Harold's for a Gospel Hour where we listened to some great live gospel music sung by beautiful young ladies who are Junior Shaggers, and to an "Awesome" sermon given by Ken Jones, a part-time DJ at Fat Harold's who hails from Maple Hill up in Pender County, NC.
After all of the announcements and singing by the Junior Shaggers, Linda Campbell our President presented a check in the amount of $1500.00 to the Junior Shaggers Association.
Thank you to all the members of our club who brought food and or helped out in some way to make this event a great success! Remember, the Junior Shaggers are the future of our club and the future of the shag dance as well!
Photos by Lou Martino