20190523 Sea Side Elementary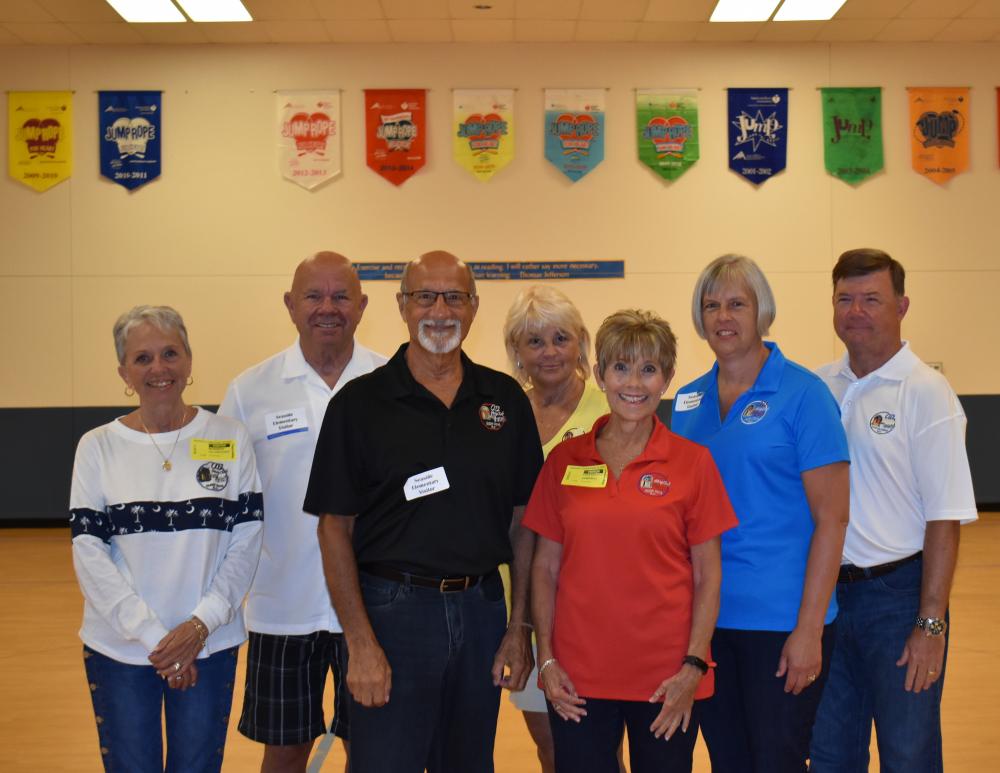 Sea Side Elementary
by
Lou Martino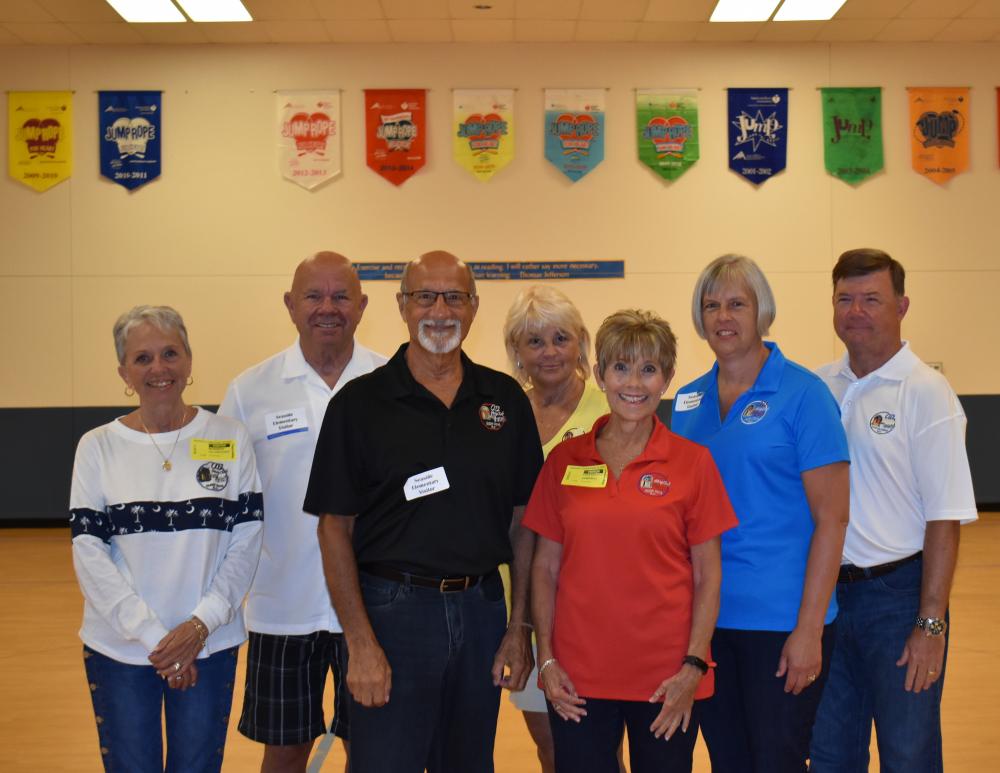 Click Here to see Photos of this Event
So, you think you had a great day. Well the OD Shag Club Dance Team had a wonderful and exciting day at Sea Side Elementary School in Surfside South Carolina for their Fine Arts Day.
The OD Shag Dance Team was invited to Sea Side Elementary School by Ruth Van Sciver, Music Educator. We were to dance from 8:20 to 11:15 with 30-minute sessions for students ranging from 6 thru 9 years of age.
We had danced for schools before with 20 to 25 students at a time, so we were ready for this event. We were in the gymnasium when the students marched in. They just kept coming until there were at least 100 students. WOW!
Yes, we taught 100 students at five sessions each and their teachers how to shag. That is 500 students. The students were very well mannered. Well, most of the time. However, we were backed up by some very special teachers that saved the day.
Linda Campbell our spokes person gave a very short history of the Shag Dance for the young students. She then introduced the Dance Team and the students with their high-pitched little voices gave a warm welcome to the Team with a "Hi Mr. Lou" or "Hi Ms. Linda" and so on.
It is amazing how these young students love music and dance. They all wanted to participate of course, until they had to touch each other, then it became a little dicey. Again, we were saved and the dance began. We also had demonstrations from the students as how to do the "floss".
The teachers this time had to pay attention, because we asked them to dance for their students. They did pay attention because they also did very well with their first lesson. They also asked us to come back and that they would call us for more lessons. There are a lot of people out there that would like to learn how to Shag. And we are going to try to get to them all.
After all was said and done, the day was perfect. We had a great time and a big thank you goes out to the members of the dance team that came out to support the team: Donna Williams, Bill Millman, Lou Martino, Barbara Hopper, Linda Campbell, Lori Setzer and John Setzer.
Photos by Lou Martino