20210621 SOS Brunch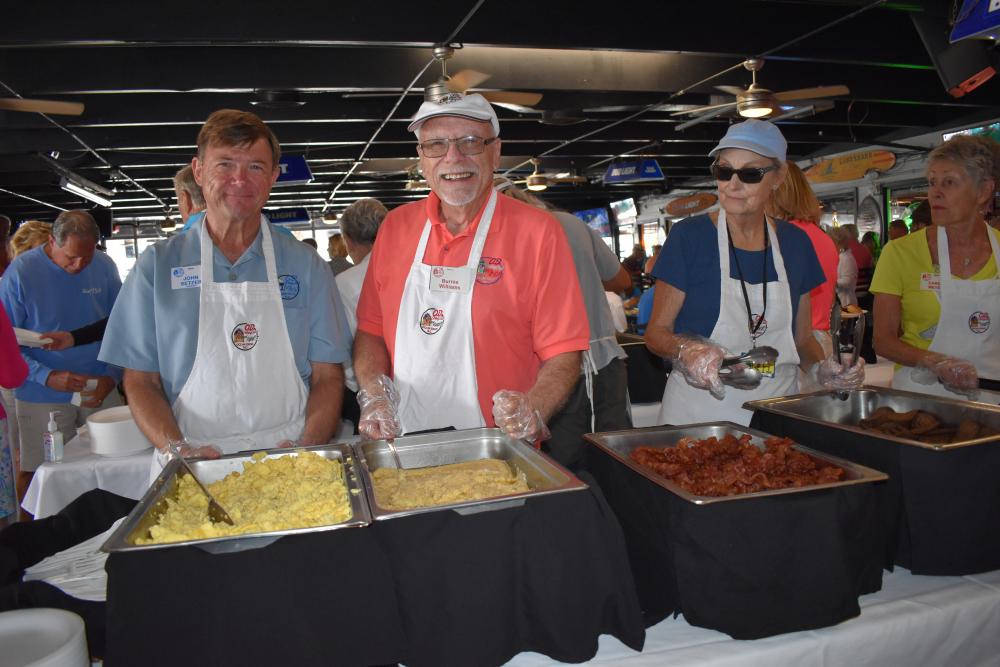 SOS Brunch
by
Linda Campbell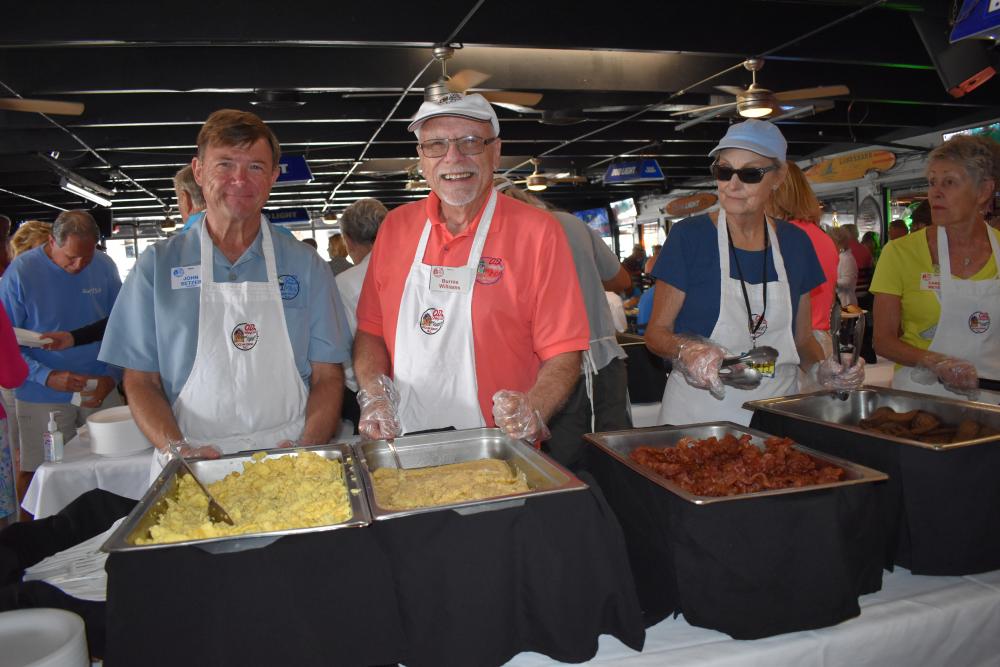 Click Here to see photos of this event
The doors to the OD Arcade were locked, however, people began lining up to get inside for the OD Shag Club June SOS Brunch around 8:00am, even though the brunch did not start till 10:00am.
This was the first brunch that the club has had in almost 18 months, and EVERYONE was ready to partake in the great breakfast cooked by the staff of the OD Arcade, drink some "liquid sunshine" and hear the great tunes of DJ Bill Anderson (and guest LOL).
The brunch was called to order by President John Setzer and Al Cosgrove gave the blessing after John gave some important announcements about the day, as well as introducing the 2021 Board.
In attendance were himself, President, Donna Williams, Vice President,
Rick Kosco, Treasurer, Board Members Wayne Baldwin, Linda Campbell, Joe Harrell, Monica Palmieri, and Billy Powell. Absent was Secretary Charlie Pangburn.
The Golf Cart Committee of Lori (and John) Setzer, Jim and Monica Palmieri were there selling Golf Cart Tickets and a chance to win one of Lori's famous Carrot Cakes. And the lucky winner was….
Shirley Dyson and she also won $20 for name tag as well!
Nancy Pardini was the $20 winner for logo. Jesse Becker won the 50/50.
There were approximately 166 members and 12 guests in attendance who all seemed to be having such a great time and seemed ready to get their SOS week started off right with dancing, fellowship, and fun.
Photos by Linda Campbell