201508 Summit Place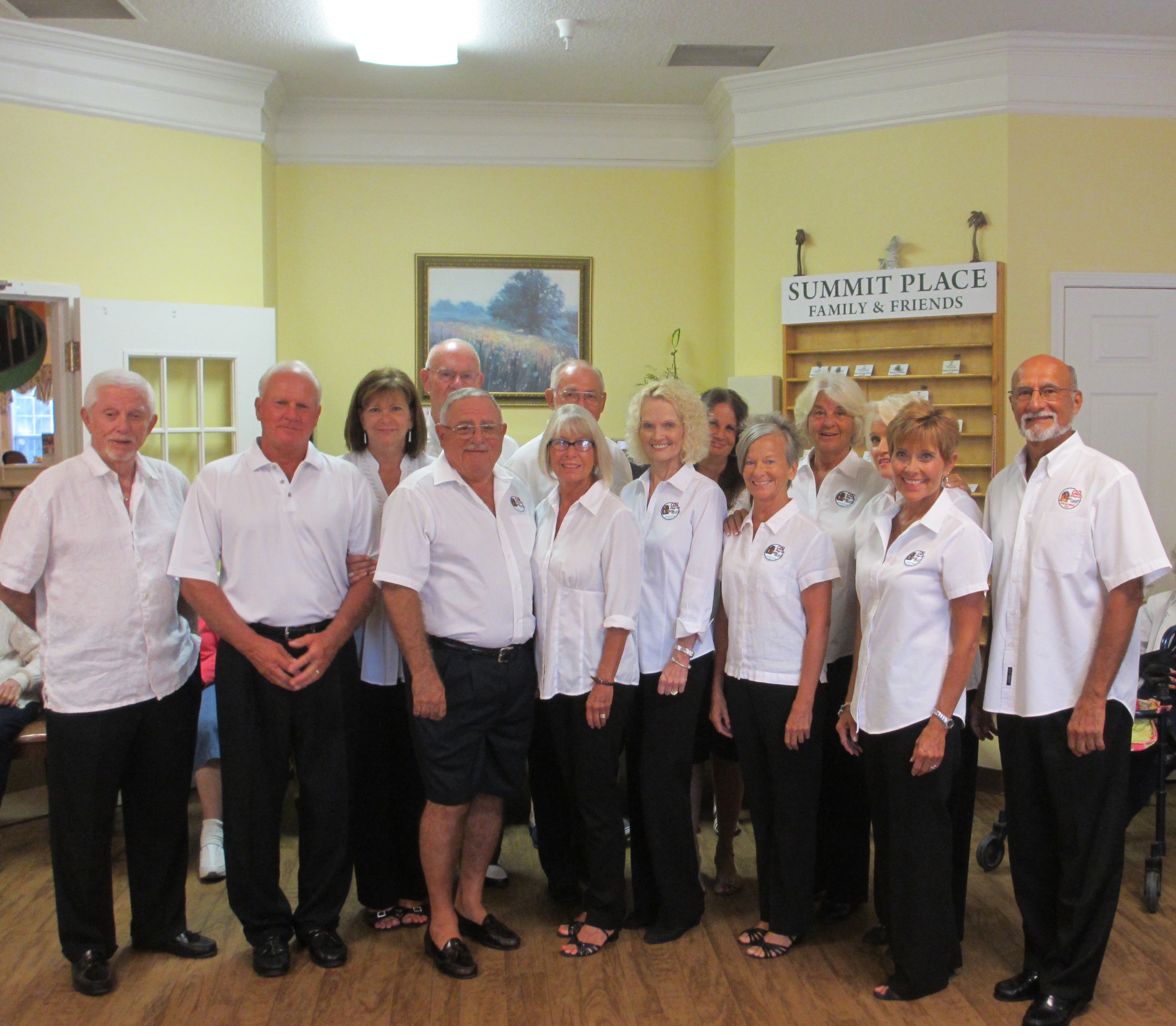 Summit Place Assisted Living Facility
by
Lou Martino
See pictures of this event – click here
It was Monday August 17, 2015 at 5:45 PM when the OD Shag Club Demo Team showed up at Summit Place Assisted Living. Gen Prince the activity director greeted us with warmth and kindness.
Summit Place has a very small activity room, but is massive with the presence of its residents. The residents were waiting for us to dance sitting in their wheelchairs and walking in with their walkers. They all had big smiles on their faces knowing that we were going to dance for them.
There were 30 resident sitting around the horseshoe-arranged room so they all had a good view as to what was about to take place.
The OD Shag Club Demo Team numbered 14 members strong. Linda Campbell the spokes person for the Team once again introduced the Team Members. Each Team member was to dance two songs, since we were to dance for at least 45 minutes. This was for the resident's activity session.
The program went very well and the residents commented that they enjoyed the dancing very much. Matter of fact the residents loved the dance that the majority of them got up out of their wheelchairs and participated on the dance floor.
I would like to thank: Linda Campbell, Bobbie Buffkin, Sonny and Tina Tomberlin, Cherie Patalik, James Thorndyke, Randy Overby, Laura Hardee, Wade Kirdahi, Joyce Girling, Barbara Hopper, Susan Male and Jay Kellerman.
We also had other club members present: Jammn' Jimmy Buffkin and Geoff Girling (who was our photographer for the evening) as you can see he did a great job.
We have already been invited back for a repeat performance. I would also like to thank Summit Place for their hospitality that they extend to us.