20170423 Spring Safari Brunch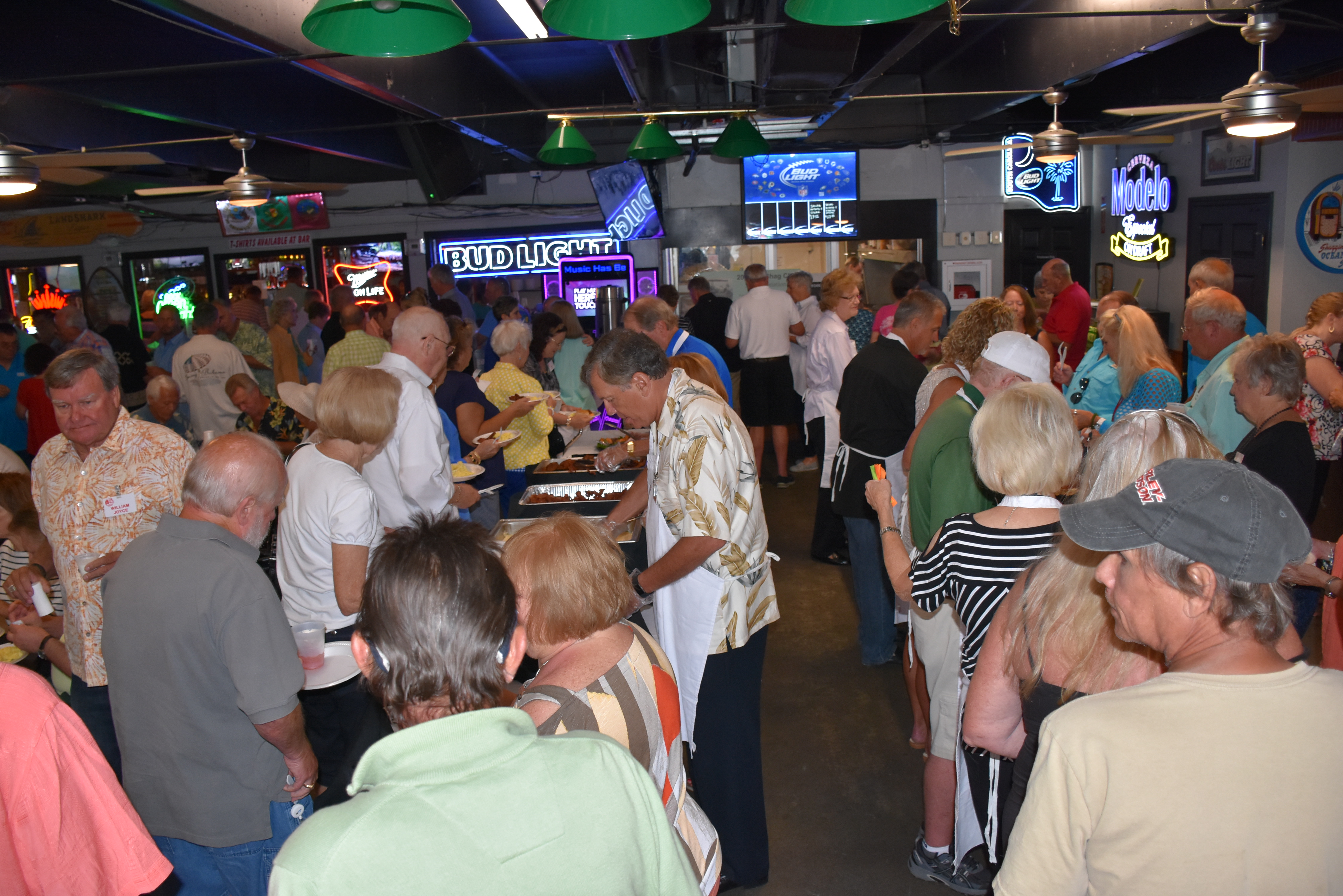 SOS Spring Safari Brunch
by
Nancy Sook
In the words of DJ jimmy Buffkin, everyone had a big time who attended the OD Shag Club 2017 Spring Safari Brunch at the OD Arcade, Sunday April 23. 164 members and 24 guests, twisted, shagged and line danced to the tunes of DJ Murl Augustine, ate the famous breakfast prepared by the OD Arcade Crew and watched in awe as the Junior Shaggers showed all their dance moves.
Everyone hoped their number was a winner, but Ronnie Williams won the logo and Jim Livingston took home the name tag money. Wendy Schultz had the lucky number for the 50/50, and donated that $286 to the Juniors, with Terry McCoy donating the club's half. So, with the pail of $1.00's, $5.00's and $20.00's, OD Shag Club donated $1140 to the Juniors, averaging about $81.00/Junior of the $2000.00 each Junior need to raise for their fabulous trip to Australia in October. Way to go OD Shag Club!!!
See ya next year at the 2018 Spring Safari Brunch.
Click Here to see Photos of this event