20170930 Navy Vets USS James K Polk Reunion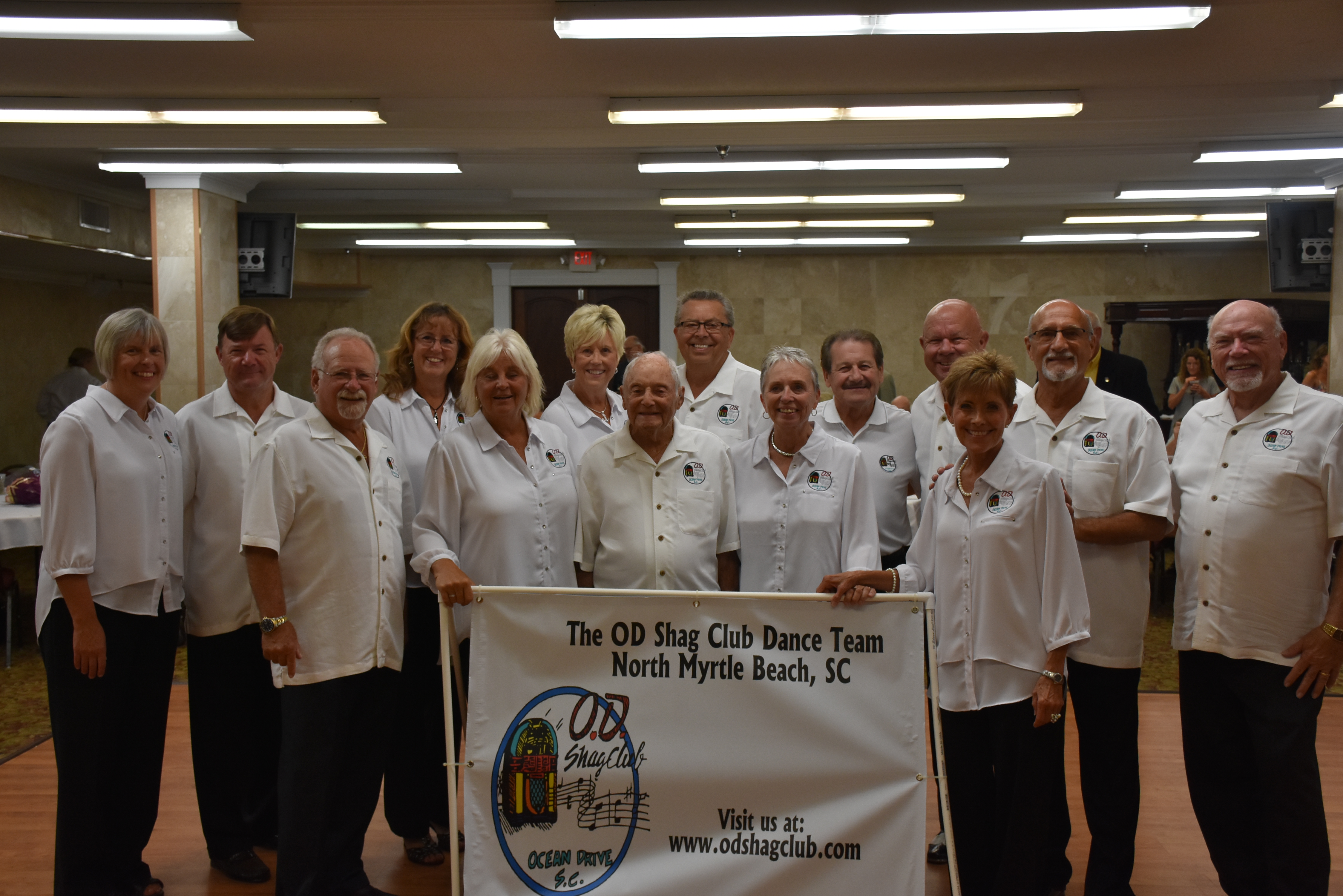 USS James K Polk Reunion
by
Lou Martino
Click Here to see photos of this event
On September 30, 2017 at the Sands Ocean Resort in Myrtle Beach, SC at 8:00 PM the OD Shag Dance Team was invited to dance for the USS James K Polk Reunion. This reunion was from September 28-30, 2017. We were proud to be able to represent the Shag Dance to those who served this country with pride and honor.
Officially, the USS James K. Polk Veterans Association (JKPVA) is a chartered and incorporated non-profit 501(c) (19) organization formed exclusively and specifically for the pleasure, recreation, and fellowship of the men who served aboard the United States submarine USS James K. Polk (SSBN/SSN 645) and their families.
After the ODSC Dance Team was introduced by Diane Barlin our POC for this event, Linda Campbell our spokesperson for the OD Shag Club Dance Team gave a little history about what she had learned about the USS James K Polk online to bond with their members.
Linda introduced the Dance Team. A special introduction of Lenny A. Gardner, our dance team member, was introduced as one of those soldiers who landed at the Normandy Invasion. He got a standing ovation from the members of the USS James K. Polk. It was truly a site to see. Something that our team will remember for many years to come.
There were around 150 members of the USS James K. Polk attending the reunion. They were a very enthusiastic group. After each couple of the dance team demonstrated their style of dance, we invited all those who wanted to learn how to Shag to join us on the floor.
As you can see in the pictures, there was an abundance of members who wanted to learn and learn they did. Within a few minutes they had learned the basic steps and danced.
They continued to dance to the music of SouthSide Drive a local 3-piece band led by our own OD Shag Club Member, Randy Bowling.
Over all the night was a total success. Everyone had a great time as indicated by Diane Barlin, "They all had a great time and appreciated your time to teach them how to dance the Shag. Since only one person in the whole group knew how to Shag prior to your instructions and now 60% of the group knows how to Shag I would say your group was a great hit!"
I would like to thank those members of the dance team who danced at this event: from left to right on the picture above – Lori Setzer, John Setzer, Ted Sobol, Callie White, Barbara Hopper, Cathy Jamiolkowski, Lenny Gardner, Rich Jamiolkowski, Donna Williams, Jimmy Harley, Bill Millman, Linda Campbell, Lou Martino and Burnie Williams.