20171202 Christmas Parade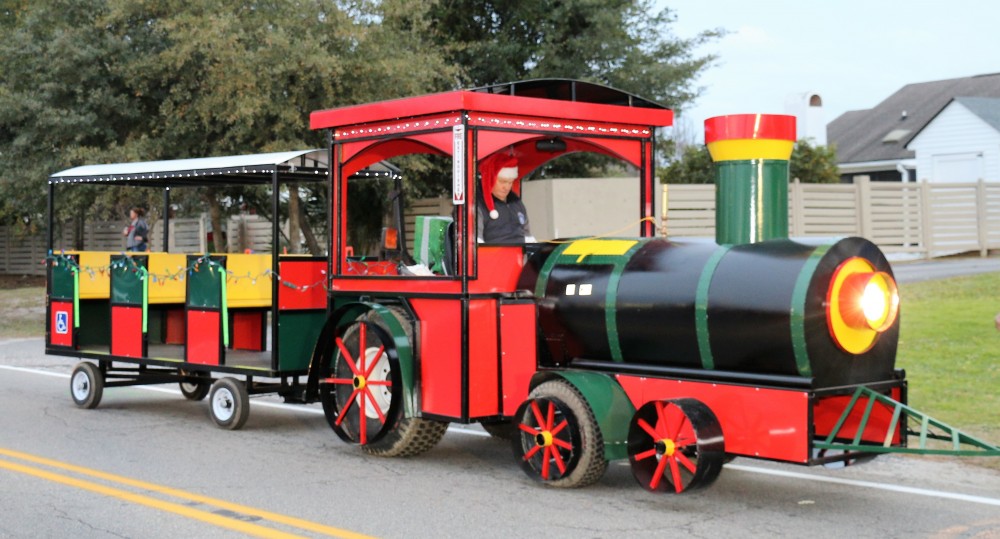 Christmas Parade
by
Billy Powell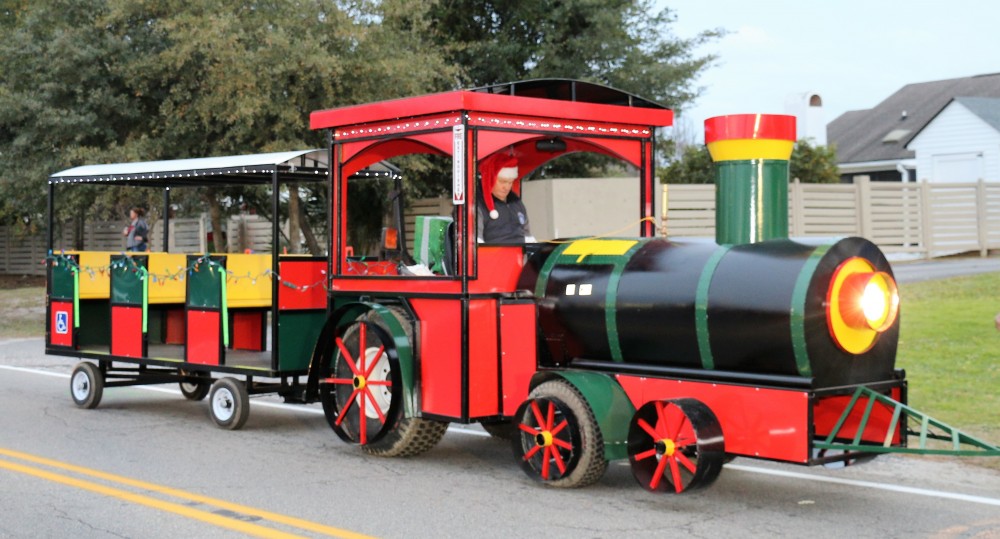 Click Here to see photos of this Event
Bright lights, great music, friends, food, libations and fun! All of these were to be had at the NMB Christmas Parade. The OD Shag Club had 53 participants and we were led down Main Street by the Grinch and Cindy Lou Who, also known as Lou Martino and Linda Campbell. We had Elves, Snowmen, Sleighs, Stars, Christmas Trees, Penguins, Reindeer, Presents, Charlie Brown, Lucy, Peppermint Patty, Snoopy and Minions!
The carts were decorated beautifully and the OD Shag Club was one of the 99 entries in this year's parade. Virtually, every entry was lighted and so I think we should rename it the NMB Electrical Light Parade.
The ODSC threw out beads this year instead of candy and it was extremely popular! All the kids were calling out for us to throw them beads. It seemed to be a hit! If you were part of the parade this year, thank you and I hope you had as good a time as I did. If not, think about joining us next year!