20181203 Christmas at the Manor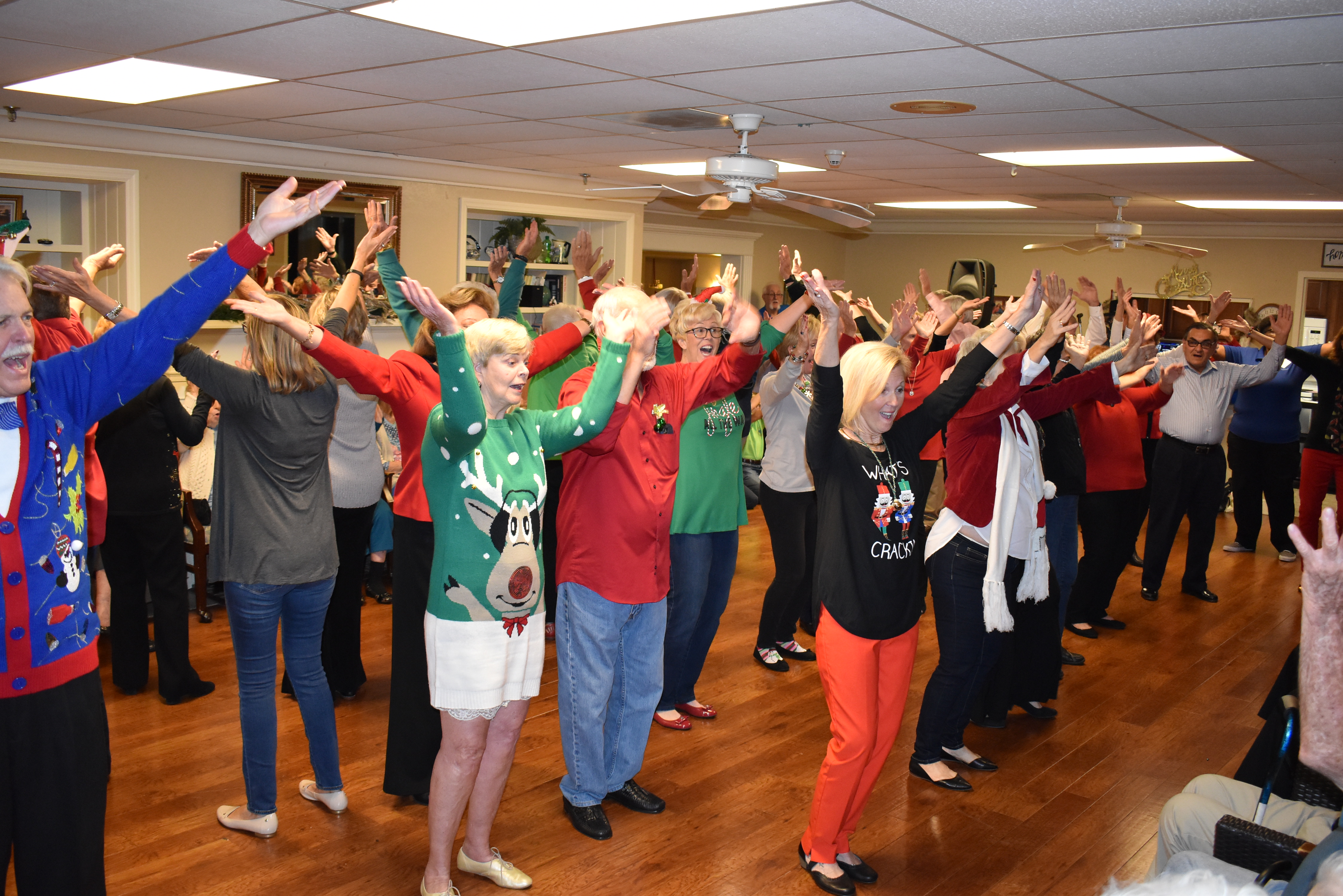 Christmas at Myrtle Beach Manor
by
Joe Ferlauto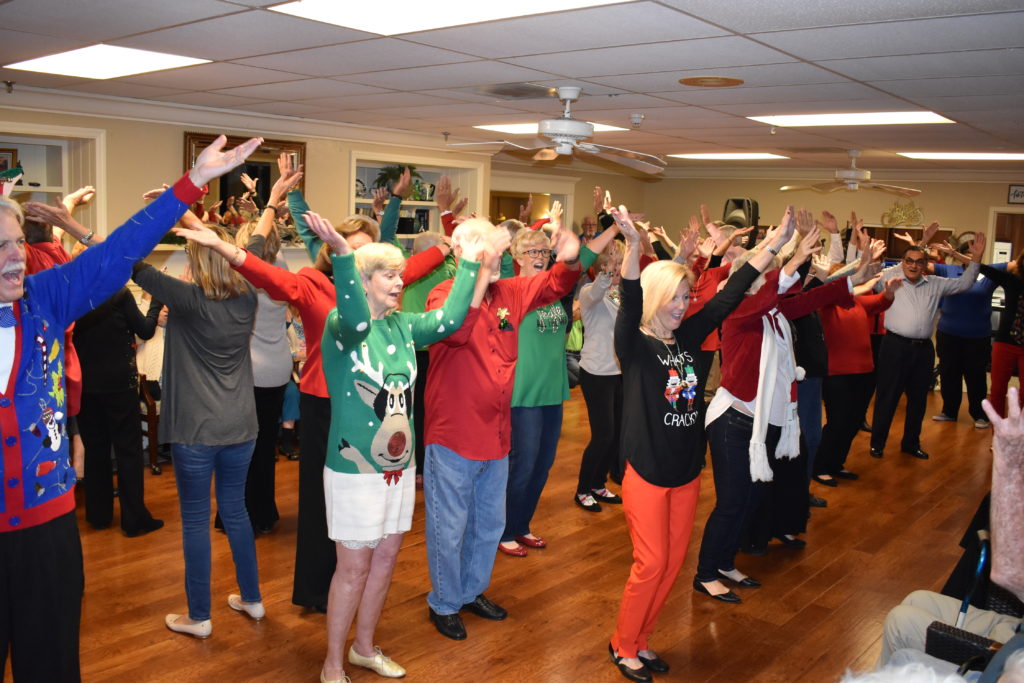 Click Here to see Photos of this event
THANK YOU, THANK YOU and THANK YOU, to all the members of the club who came out and attended this event. You not only attended, your participation and interaction with the residents MADE THE EVENING THE SUCCESS IT WAS.
A special thanks to Pat Folds and her junior shaggers who were a big hit with the residents, Jon Harris who volunteered his services as photographer, Jimmy Buffkin who was our DJ for the evening, Paul and Gail Craver, Bill and Sheila Seymore, John Barringer and last but not least Bill and Diane Millman, aka Santa and Christmas Carol.
I know I have said this in the past, but I will say it one more time "THIS WAS THE BEST MB MANOR CHRISTMAS EVENT THE CLUB HAS EVER PUT ON". The participation by the members and the residents was exceptional. The smiles on the faces of the residents, was very heart warming, and I thank each and every one of you. In all the years that I have been the MB Manor Chair I have never seen the participation, smiles and gratitude by the residents, as I did last night.
In closing, I can only say THANK YOU!!!!!!!!!!!!!!!!!