20181215 Christmas Party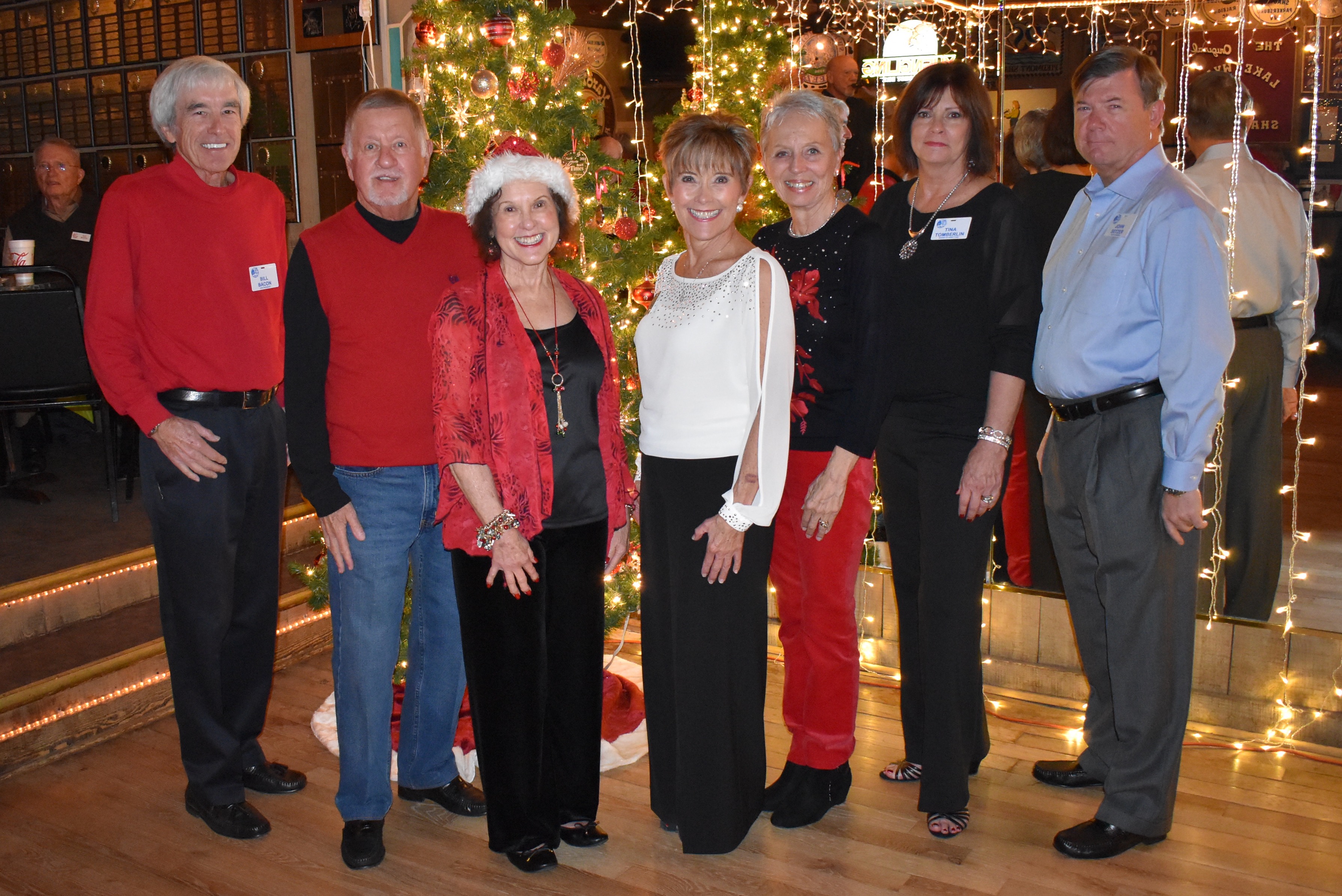 Christmas Party
by
Linda Campbell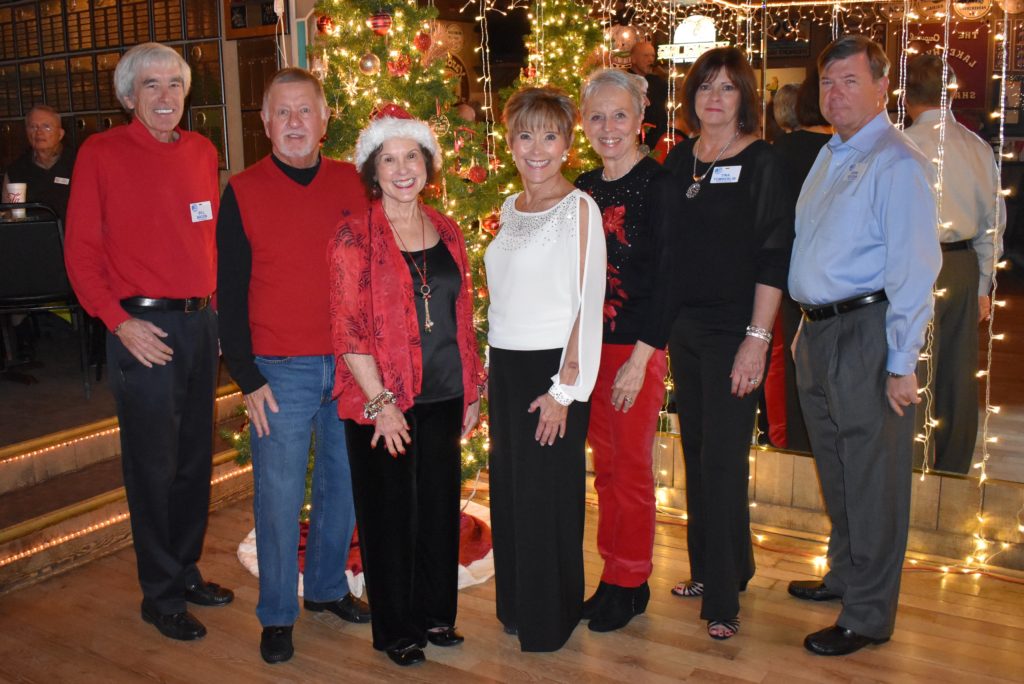 Click Here to see Photos of this event
Reds and Greens, Silver and Gold, Black and White were the colors being seen as the members of the OD Shag Club began checking into Fat Harold's Beach Club for their Annual Christmas Celebration. Everyone was dressed in his or her Christmas Best. There were even a couple of Santa's Elves there (aka Wayne and Kathryn Wooten).
As serving staff and the OD Shag Club Food Volunteers were getting the food set up, the greatest Shag Christmas tunes could be heard from the DJ Stand being played by guest DJ and Charter Member Gary Bass.
President Linda Campbell began the event by welcoming everyone and gave a few "housekeeping instructions" as to how the food would be served in the back. After instructions, she announced all the Committee Chairs and Board Members, thanking them for a wonderful job well done during 2018 and giving them a well-deserved certificate. After she completed giving out those certificates, Bill Bacon presented Linda Campbell with her President's jacket.
Once the food from Carrabba's was set up a food color was called and the lines began to form for those anticipating the Christmas Meal. Wow! The food was incredible with a variety of pasta from Chicken Marsala to Penne Pasta and Meatballs. Of course, with any Italian meal there MUST be CANOLI's!!!
The dance floor began to fill as the members finished their meal and began to dance "some of their food" off. Gary Bass kept playing all our favorites and everyone looked to be having a great time.
As time was ending, the drawing for the Name tag and Logo was done. Kathryn Wooten and Eddie Robinson were the lucky winners of the night.
As Linda Campbell was closing out the night she thanked everyone who brought canned goods for our families however if they didn't bring food they can give a donation. A gentleman, Dale Clements, came forward and handed her two $100 bills and said "Give this to the Children"! Wow! Seems everyone was surprised and there were tears in many eyes including the President, Linda Campbell. What a blessing that was as it gave us a final total to spend for Christmas dinners and dry goods for the families of $475 (including $150 donated by the OD Shag Club dance team as well…thanks guys and gals)! Turns out that Mr. Clements also joined the OD Shag Club that night as well…Whoopee!!
As the night closed out, President Linda Campbell thanked each one again for all their support and encouragement to her as President for 2018 and asked each one to turn to their neighbor and say "MERRY CHRISTMAS AND GOD BLESS US EVERYONE!"
Photos by Lou Martino