Monthly Archives:
June 2019
Pizza Party
by
Donna Williams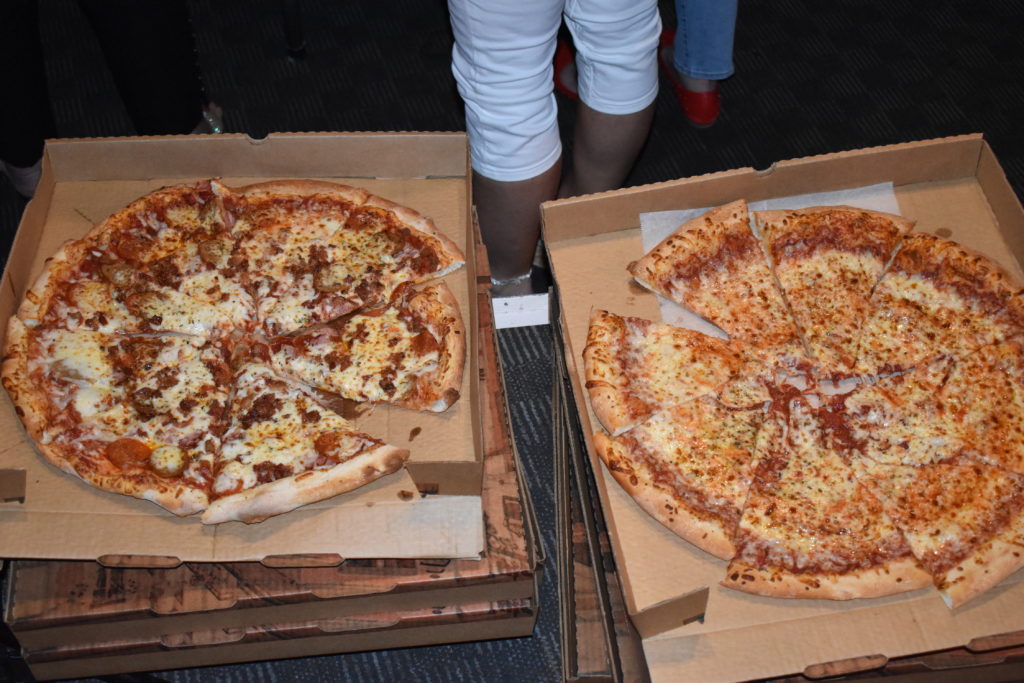 Click Here to see Photos of this Event
Our Pizza party took place at Ducks. Paul Craver not only played our dance music but sang for us as well. 120+ attended the event and thanks to our food committee, everyone was able to enjoy plenty of delicious pizza with various toppings delivered from The Main Slice.
To top off the pizza, our members in attendance with last names from I-P provided us with a vast array of delicious desserts. Thanks to Lou for our pictures and to all who planned, attended, and helped with another great event for the OD Shag Club.
The winner of the Logo was Lois Roberts, the Name Tag winner was David Pettigrew and the big winner of the 50/50 was Gilda Gailliher.
Photos by Lou Martino
Hello gain O.D.ShagClub members and welcome to June, 2019! It looks like Summer has finally arrived at North MyrtleBeach!
Joan and I, accompanied by 6 others 5th Avenue South neighbors just returned from a 2-week cruise around the northeastern Mediterranean, Adriatic and Aegean Seas. We saw a whole lot of those extremely old places that are crumbling and falling down. But it is really amazing how the early Europeans could build those buildings, forts and monuments that have lasted for hundreds and sometimes even thousands of years without any of our modern technology. If they had had the internal combustion engine and quit warring with each other, they might have gotten to the moon five hundred years ago!
It is so good to be back home and able to sleep in our own bed! Those cruise ships are nice but the rooms are so small! Even a premium drink package can't make tripping all over your spouse that much fun. You really can't consider leaving shore without a drink package when a Coke or a bottle of water costs$4.00.
But were really did see the bartenders on the ship do some amazing things, such as mixing and pouring 5 different martinis at the same time without ever measuring or spilling a drop!
North Myrtle Beach looked so good when we finally home and even though the rains have set in, our home town still looks beautiful!
I hope to see as many of you as possible at our June party at Ducks on June 15 that 6:00 pm and don't forget our shag lessons and SASS classes.