Golf Cart Drawing
by
Monica Palmieri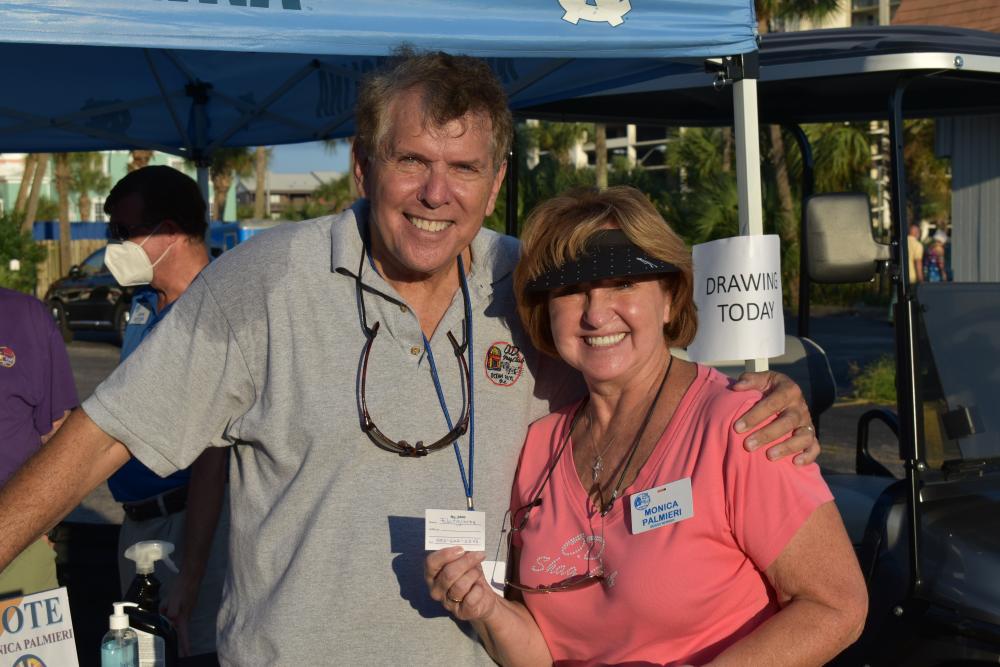 Click Here to see Photos of this Event
A letter from your 2020 Golf Cart Fundraiser Committee:
Hello ODSC, we hope this finds you and your family doing well.
Monica Palmieri, Lori Setzer, John Setzer, and Jim Palmieri are extremely pleased to report that we have sold all of our tickets for the 3rd year in a row. That is correct; in 2018 we sold 3,000 tickets. In 2019 we sold 3,200. In 2020, despite having all of our scheduled events cancelled, all 3,500 tickets have been sold. That's a total of $17,500 deposited for 2020. And, if you are keeping score, that's $48,500 for three years.
A great big thank you to Monica Powell. Without her incredible communication, this would not have been possible. Thank you to our President, Billy Powell, for all of his support. This year we had to create our own events and Billy showed up at every single event. We really appreciated his support. Thank you to all of our volunteers who gave up their time to help sell tickets.
On the day of the drawing, with 500 tickets still to sell, we started selling at Grahams's at 10:00am and then moved to Fat Harold's parking lot at 3:00pm. At 5:30pm, as members were arriving for the drawing, many members who had volunteered in the past 3 years, got caught up in the selling frenzy as we closed in on ticket #3,500 and they started selling tickets with us. Finally, thank you to all of our members who showed up in droves on September 26th to purchase tickets and stayed for the drawing.
Congratulations to our 2020 golf cart winner Felix Figueroa. Felix is a member of the ODSC and purchased ticket #0800 way back in February.
Once again, thank you to everyone.
Your Golf Cart Fundraiser Committee
Monica & Jim Palmieri
Lori & John Setzer
Photos by Lou Martino