20200224 Del Web Residents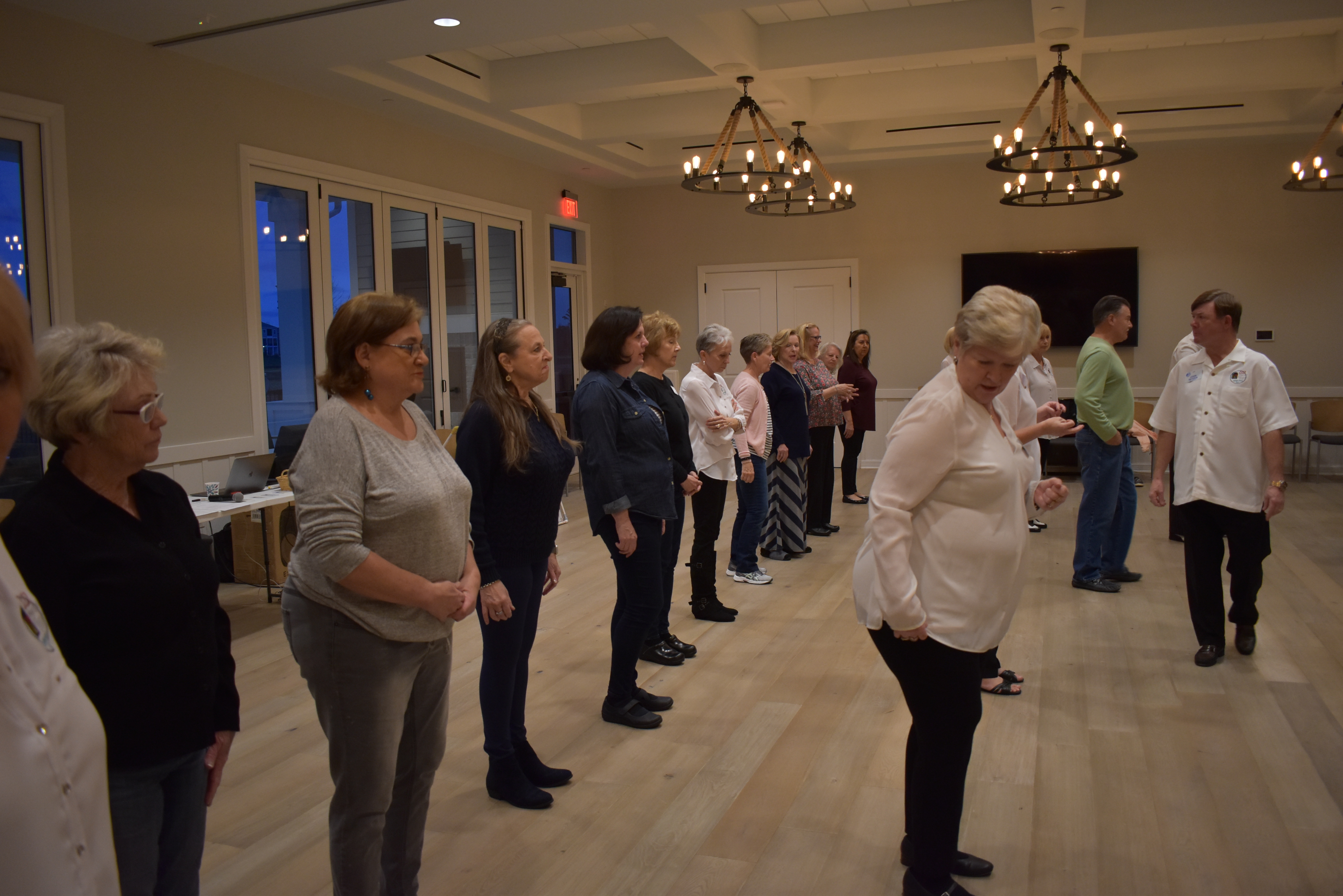 Del Web Residents
by
Lou Martino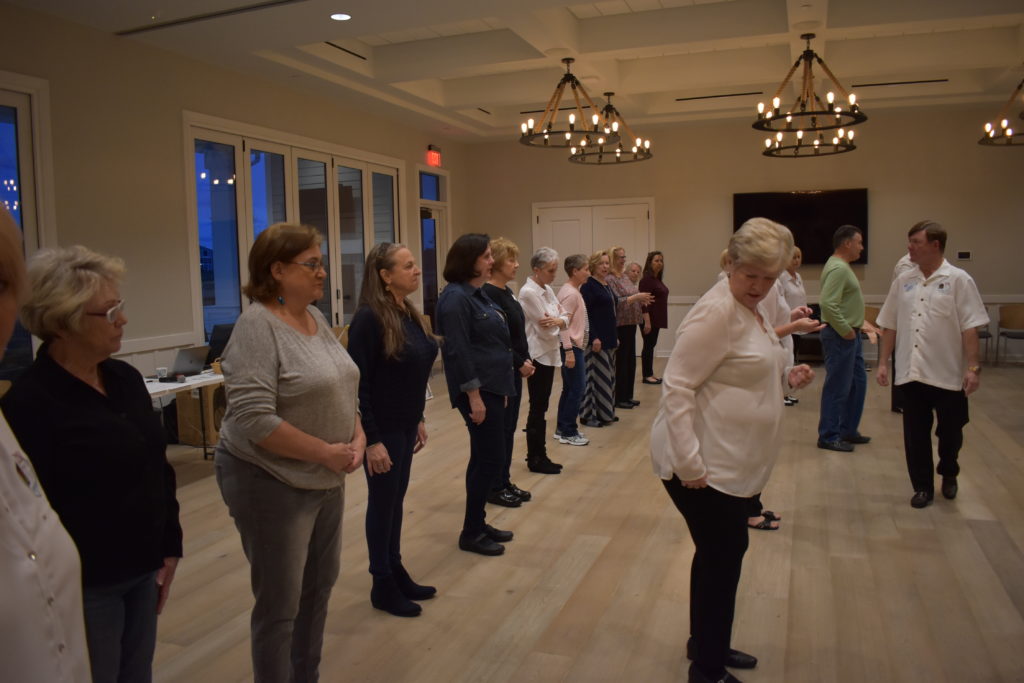 Click Here to See Photos of this Event
The OD Shag Club Dance Team was again invited to Del Web at Grand Dunes Active Adult Community in Myrtle Beach to perform and instruct the Shag Dance on February 24, 2020 at 6:00PM.
Since all the residents were in the last class on February 10, 2020, we moved right into the instruction of the dance.
The class was not as large as last class, so each couple had their own Dance Team instructor, which gave the residence a more personal touch.
We began where we left off from the last lesson. The instructors for the lesson was John and Lori Setzer. We reviewed and continued to teach the Start, Female Turn, and the Male Turn.
Thank you, Laureen Buckler, for having us back. And we are scheduled to meet twice next month.
Thank the members of the Dance Team who participated in this event:
Lou Martino, John and Lori Setzer, Bill and Diane Millman, Donna and Burnie Williams, Barbara Hooper, Kay and Mark Hughes and Connie Livingston.
Photos by Lou Martino