20210925 Golf Cart Winner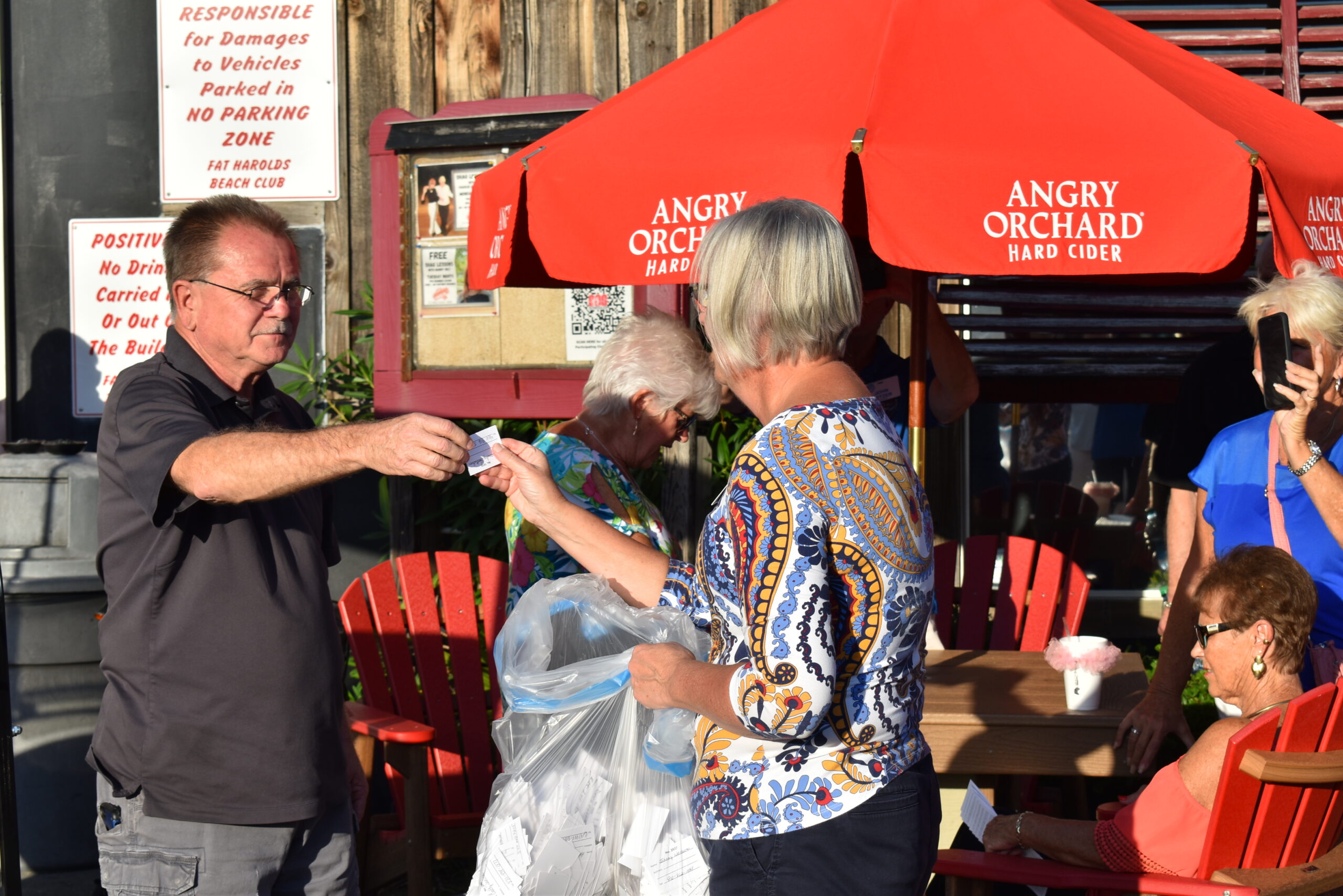 Golf Cart Winner
by
Lori Setzer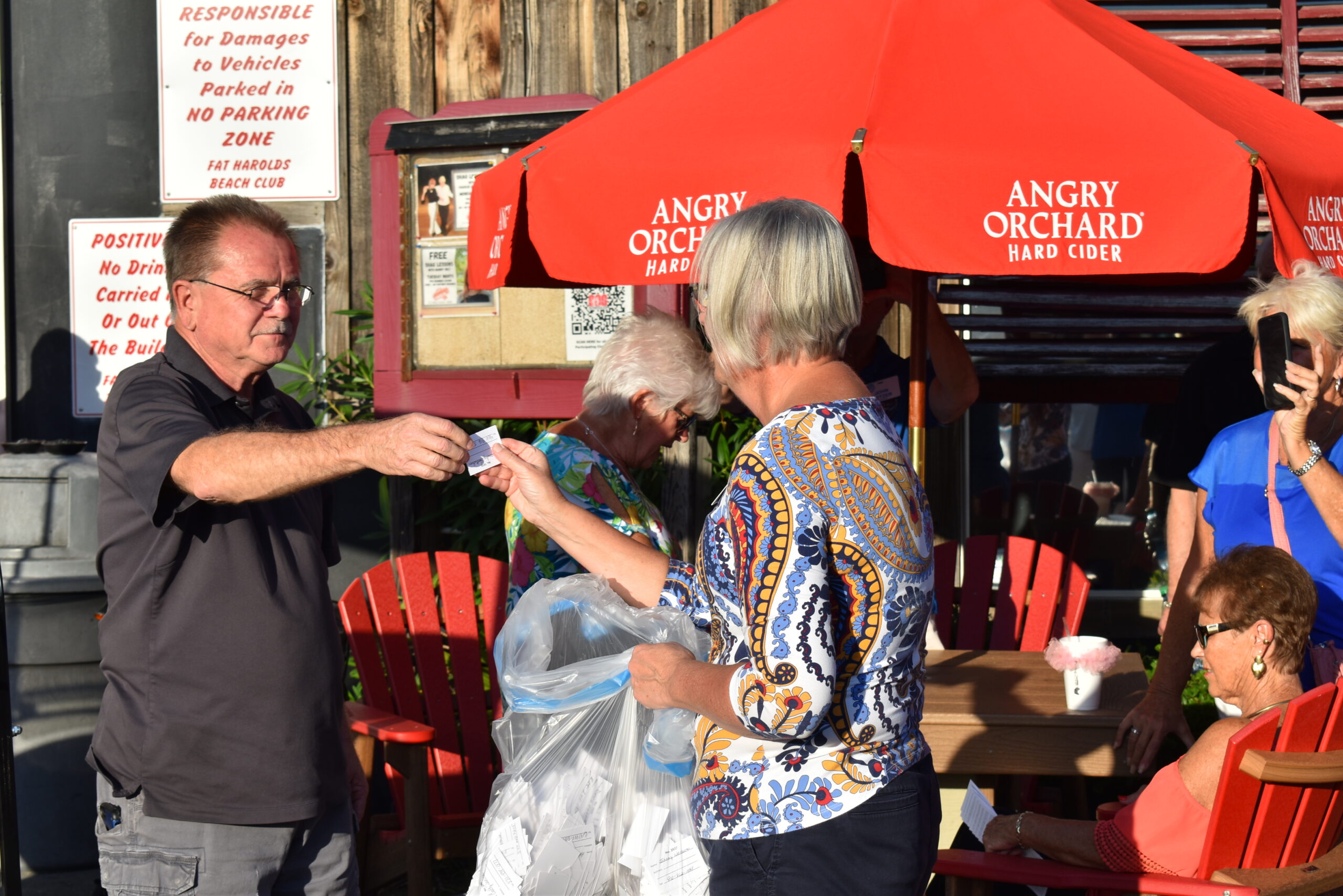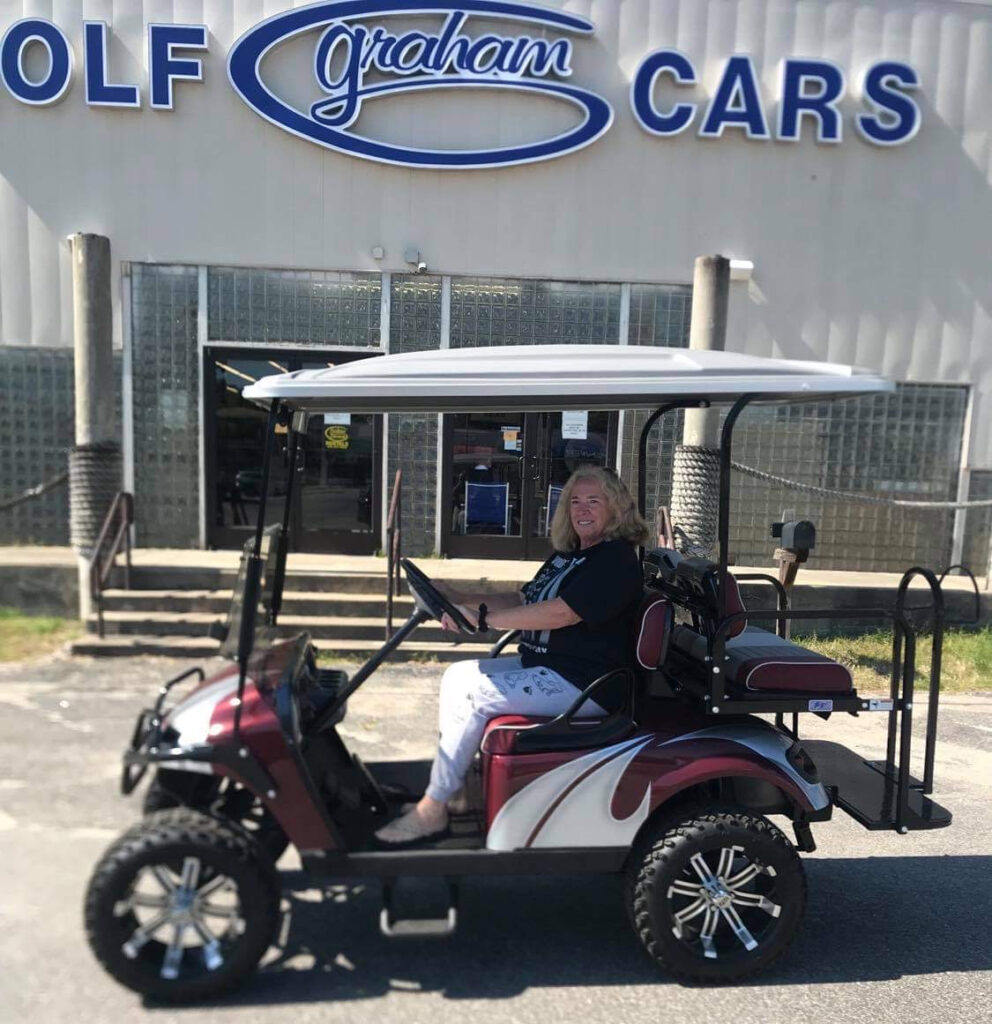 Click Here to see photos of this event
We are excited to report that we sold all our golf cart raffle tickets for the 4th year in a row. We want to thank the many members who worked shifts to sell tickets, purchased tickets and supported our club. A special thank you to Monica Powell, Communications Chair for the many emails sent out for our committee. Thanks to Lulu at Fat Harold's Andy he staff at McMillan's for allowing us to sell on their property. We also want to thank Mike Graham for always being willing to help us select a cart, letting us sell in front of his business and selling tickets for us.
What does it take to sell 3500 tickets?
Our team and volunteers sold tickets at 22 days of selling events. We sold at Graham's, Fat Harold's, Shag club events, Little River Crab Festival, and SOS. Our volunteers sold tickets in freezing weather in February and triple digit heat index weather in summer.
We had 27 club members sell blocks of tickets for the golf cart raffle.
We mailed tickets, delivered tickets, raffled cakes, and did whatever it took to reach our goal
Congratulations to our 2021 golf cart winner Sandy Hutchins. She purchased ticket #1818 at the Little River Crab Festival in May. She lives in Laurinburg, NC and has a vacation home in Cherry Grove. She was thrilled to win and promised to buy lots of tickets next year.
Your Golf Cart Fundraiser Committee
Jim and Monica Palmieri
John and Lori Setzer
Photos by Lou Martino