20220220 Oyster Roast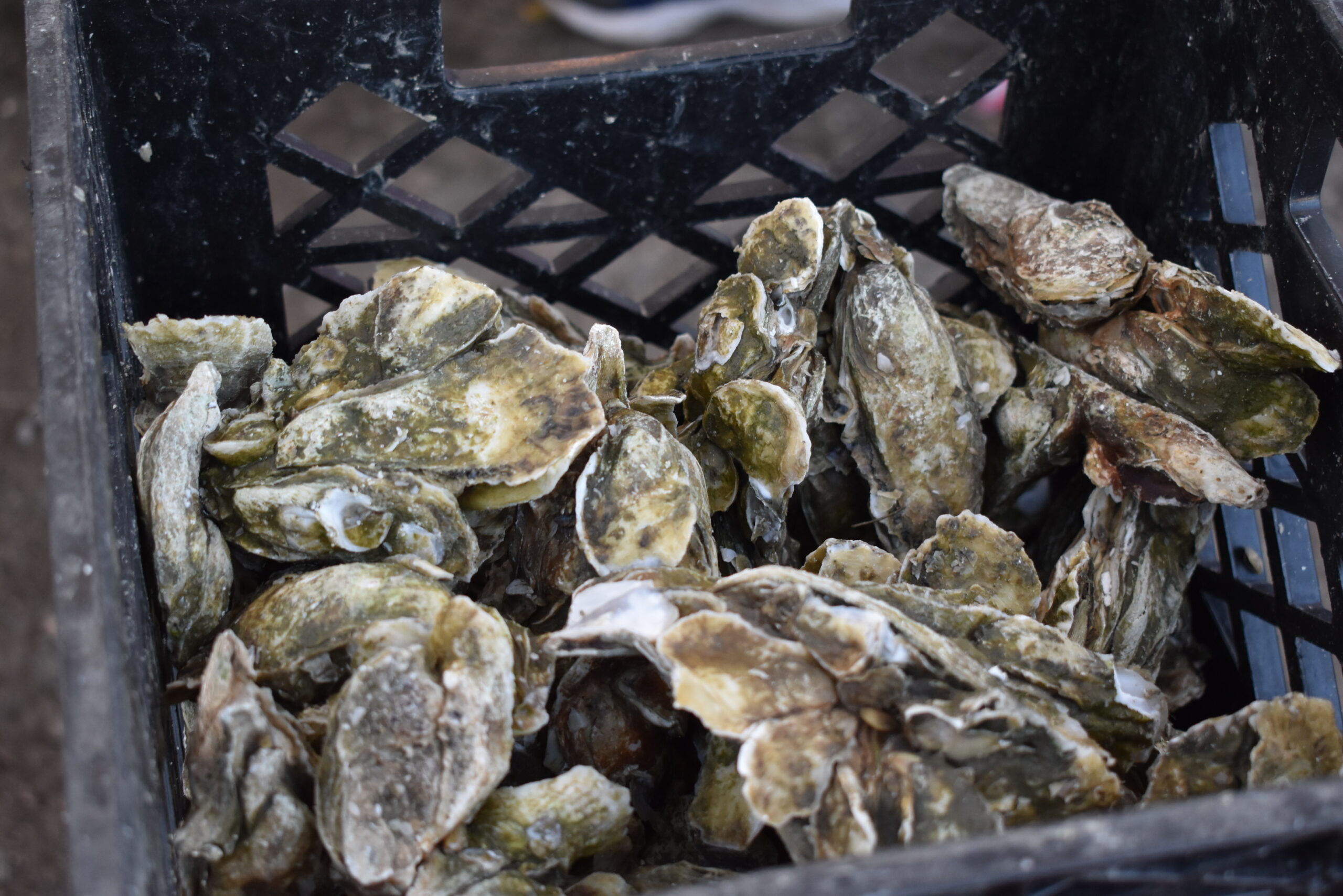 OD Shag Club Oyster Roast
By
Charlie Pangburn
Click Here to See Photos of This Event
On a beautiful night that hinted at the coming of Spring, the OD Shag Club Oyster Roast was held at the OD Arcade on February 19, 2022. Committee Chairs Terry and Kathy McCoy and Paulette Miller led a team of close to 30 volunteers in putting on the Roast, which is considered by many to be one of the premier events on the Shag Club's calendar. Working for more than two days, this team worked tirelessly to prepare and serve 50 bushels of oysters and two huge pots of bog that contained 80 pounds of chicken.
Attending and enjoying the event were more than 200 Club members and 11 guests. Music was provided by DJ Bill Anderson. Jim Robinson and the Golf Cart Committee sold golf cart raffle tickets, and Wayne and Anita Baldwin and Sue Wehner sold OD Shag Club merchandise, including a specially designed Oyster Roast Tee shirt. Al Cosgrove sold 50/50 tickets. As always, Judy Caulder and the Hospitality Committee greeted all attendees and supported the event.
By all accounts, the 2022 Oyster Roast was a huge success that easily met the high standards for which the annual event has become known.